My Happy Marriage episode 8, release date, time and everything you need to know
Leisurebyte
My Happy Marriage initially got premiered on the 5th of July this year and became one of the most anticipated anime of summer 2023. The show has had incredible reviews and fans are liking the intriguing fantasy-based theme. The upcoming 8th episode of the anime will be released on the 23rd of August, 2023 at 11:30 pm JST.
The last episode ended with Miyo paying a visit to her old home and getting engaged to Kiyoka. Then she started to learn the terms of being a wife and how to be precise in everything.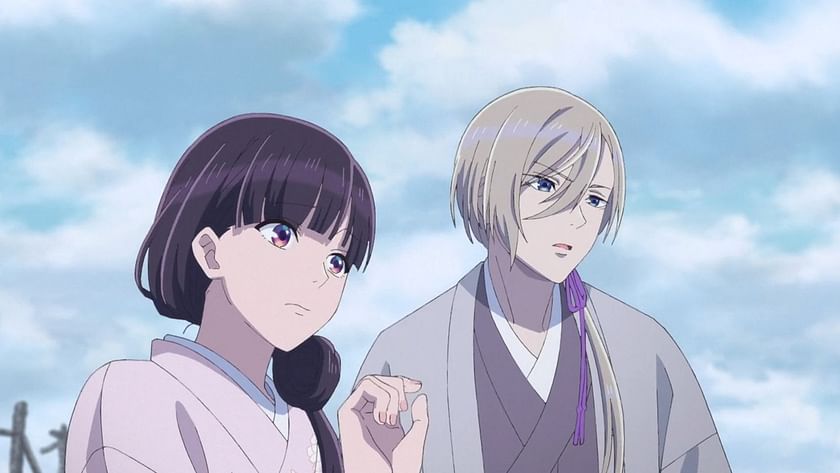 The show adapted from the light novel series by Akumi Agitogi has been true to its schedule and treating its fans with new episodes each week. The latest episode will be released on the 23rd of August 2023 and as per different time zones, the episode will be aired as per-
Pacific Standard Time- 7:30 am
Central Daylight Time- 9:30 am
Eastern Daylight Time: 10:30 am
British Summer Time- 3:30 pm
Central European Summer Time- 4:30 pm
Indian Standard Time- 8 pm
Philippine Standard Time- 10:30 pm
For Japanese viewers, the episode will be broadcasted on Tokyo MX, BS11, KBS Kyoto, and other affiliated channels. While for the international audience, the episode will be streamed on Crunchyroll and on Netflix outside of Asia.
In the previous episode, it was shown that Miyo had come to know that Saimori's house has burned down. She went there with Kiyoka and paid her last visit to her childhood house. The place has been memorable for her as she has been with her mother for some time.
When Miyo and Kiyoka were returning from the site, they ran into Koji. Miyo and Koji talked for a while and then he informed her about going to the old capital for training. He also filled her with Kaya's punishment that she should be serving a family from now on. But in the end, Koji refrained to express his feelings and kept them to himself.
In the 7th episode, Miyo and Kiyoka also got engaged and signed some papers as part of the ceremony. Later on, Miyo asked Kiyoka if she could continue her lessons to be a proper lady and Kiyoka agreed to her request. He even suggested a tutor and said Hazuki, his sister would be the perfect person for this job.
Hazuki then helped Miyo and gave her some books to study. She also said that she would be accompanied by Kiyoka and herself after two months at a party. This is to be done to assess her progress.
The episode however ended with the emperor's assistant saying it is time that we go after Miyo.
The upcoming 8th episode would reveal many such threats leaning toward Miyo and her sparkling love story with the commander Kiyoka.