The Girl I Like Forgot Her Glasses anime's episode 9 release date and everything you need to know
Sportskeeda
Ahead of the 9th episode's release, a preview video for the same has been revealed. The latest episode will be titled as "Field Trip With the Girl I Like" and will be released on the 29th of August. The previous episode showcased a series of heartfelt moments between the main characters, which is why fans are highly anticipating the upcoming episode. As the show progresses, the audience will get to witness a beautiful love story surrounded by complex backgrounds.
The upcoming episode will be released on the 29th of August at 11 p.m. for Japanese viewers. While the global will be able to watch it as per different time zones-
Pacific Standard Time- 6:00 am
Indian Standard Time- 7:30 pm
Central Standard Time- 8:00 am
Eastern Standard Time- 9:00 am
British Standard Time- 2:00 pm
Philippine Standard Time- 10 pm
Central European Time- 3:00 pm
The episode will be aired on Tokyo MX, MBS, and AT-X. BS11 and other associated networks in Japan. It will also be released on Ani-One Asia's YouTube channel for South and Southeast Asian fans. Along with that, the episode will be simultaneously streamed on Crunchyroll.
The previous episode started with Mie yet again forgetting her glasses on a rainy day. She then enjoys her time on a swing and asks Komura to push her from behind. Mie afterwards comes across a game card dropped by Komura and picks it up, although she has zero knowledge about it.
Then late at night, she mistakenly calls Komura in place of Asuka. Mie further explains that she has come for a sleepover at her friend's place and couldn't find her glasses. That was the reason she was not able to find the washroom and called her friend for help.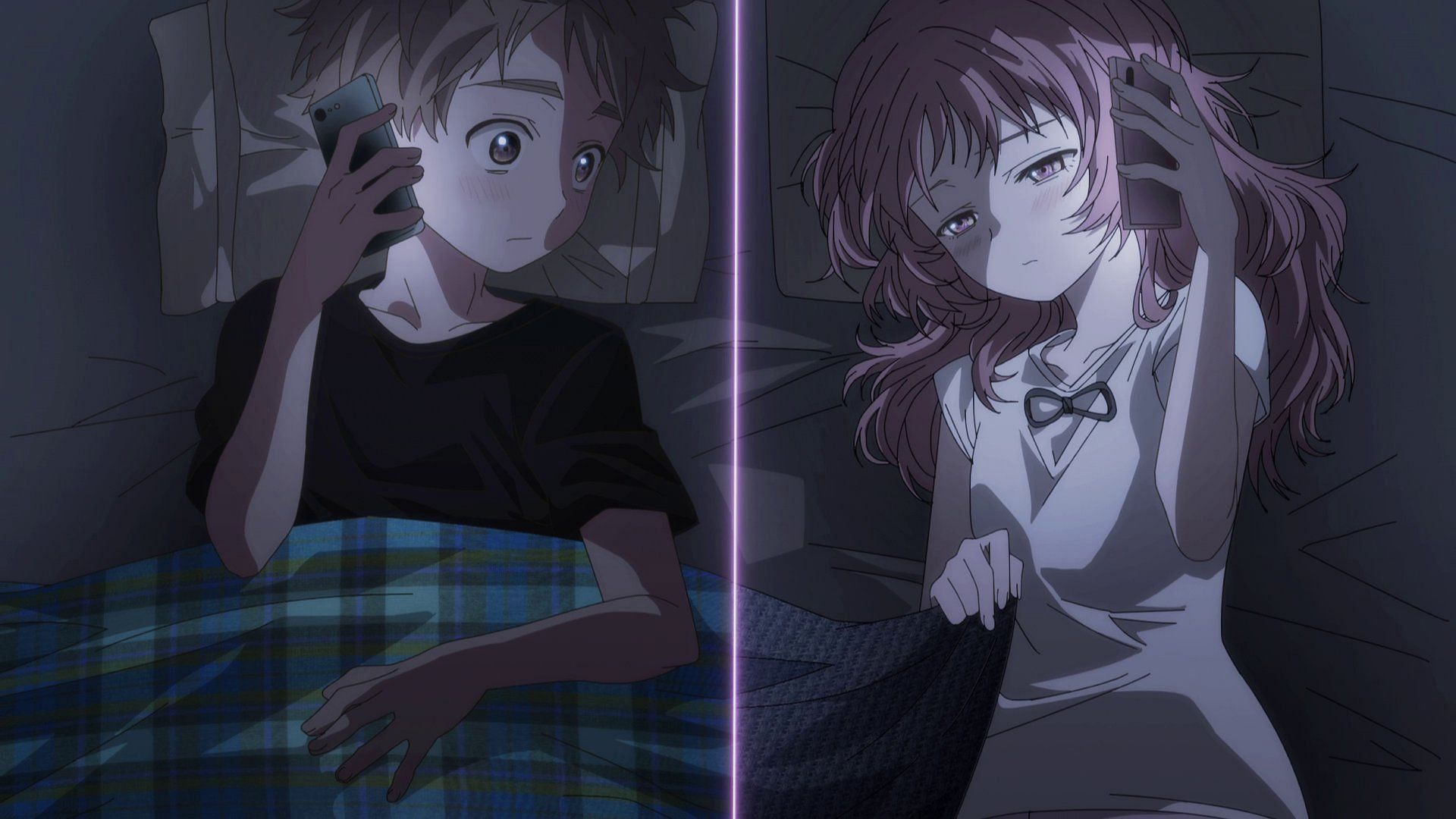 However, it was also known that Mie's sleepover had taken a horror movie night turn and because of it she was scared. During on-call, she asked Komura if he could sing her a song and the conversation turned wholesome all over again.
At school, Komura runs into his friend Azuma, who is having a moment of confession. That is the exact time when Mie arrives at the location and they both witness how Azuma turns down the proposal of the other girl.
Kaede then decided that he would also have to be prepared for the day when he confesses his feelings for Mie.
The upcoming episode as the name suggests would show Komura going on a school trip with his friends. Eventually, the protagonist will want to be on the same team as Mie and how through sheer efforts both will align as a team can be expected from the 9th episode.