My Happy Marriage episode 7 release date, time, and everything you need to know- Check details here 
Sportskeeda
The upcoming 7th episode of the fantasy-based show My Happy Marriage will be released on the 16th of August, 2023. The show initially started to air on the 5th of July this year as a part of the summer 2023 anime. It is directed by Takehiro Kubota at Kinema Citrus Studious. The anime is adapted from the light novel series written by Akumi Agitogi.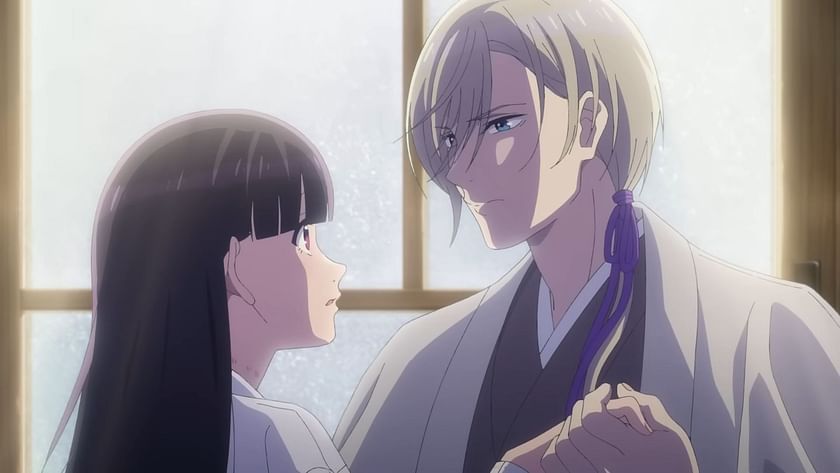 For the unversed, the series revolves around Miyo Saimori, who is born into an abusive family and due to no supernatural power as such, is married to a cold military commander Kiyoka Kudou. Given his marriage trajectory, his previous partners hadn't survived with him. But the cycle breaks when Miyo enters into his life and as time progresses, they start developing feelings for each other.
The latest episode will be released on the 16th of August at 11:00 pm JST. While for different time zones, it will be aired at-
Pacific Standard Time- 7:30 am
Central Daylight Time- 9:30 am
Eastern Daylight Time- 10:30 am
British Summer Time- 3:30 pm
Central European Summer Time- 4:30 pm
Indian Standard Time- 8:00 pm
Australian Central Standard Time- 12:00 am, 17th August
In the previous episode, it was known that Kaya and her mother Konoko have kept Miyo hostage just because of denying her from marrying Kiyoka. But Miyo does not give in and hopes that Kiyoka would come to save her.
Meanwhile, Koji navigates Kiyoka toward the storehouse, certain that Miyo would be kept in there. When they make their way inside, they are stopped by Tatsuishi and Shinchi. But Kiyoka defeats both of them with his supernatural powers. Anyhow, he succeeds and finds Miyo injured due to physical violence.
However, Kaya couldn't understand why would Kiyoka want to marry Miyo, she was ugly and also didn't possess any spiritual powers. Then she puts forward her proposal to marry him, but Kiyoka turns her down saying he wouldn't marry with her big attitude.
After the rescue scenario, Tatsuishi wents to the person who has staged the attack, and his shadow is visible. He is immensely disappointed with both the fellows' performances. Though, the man's personality wasn't revealed in the previous episode.
In the 7th episode, fans will get to witness who is plotting the attack against them and is against their union's rival.