Jujutsu Kaisen season 2, episode 5 release date and everything you need to know
Spiel Times
The Hidden Inventory Arc came to an end with the fourth episode, which was highly anticipated by the fans. The upcoming fifth episode is scheduled to release on the 3rd of August at 11:56 pm in Japan.
Jujutsu Kaisen season 2's fifth episode will be released in accordance with different time zones such as 11:56 pm JST, 10:00 am PT, 1:00 pm ET, 7:00 am PT, 1:00 pm ET, 7:00 pm CET, 2:56 pm GMT and 10:30 pm IST. The episode will be aired in Japan on NBS/TBS while the international audience can stream it on Crunchyroll.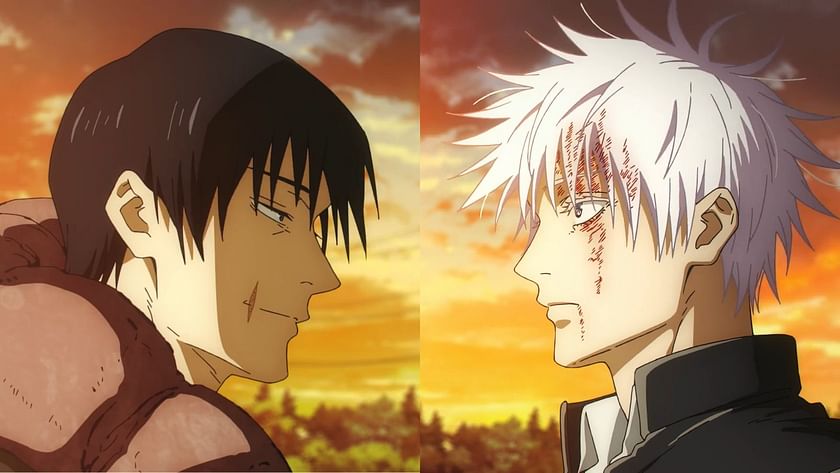 In the previous episode, we saw that Toji Fushiguro kills Riko, which leads to Geto fighting in retaliation. However, Toji wins the battle which was being witnessed in the Tomb of the Star Corridor. He doesn't kill Geto, because of the fear of releasing the captivated curses. After that, the sorcerer killer takes Riko's body to the Time Vessel Association, which then appreciates his work.
As the episode progresses, Toji gets to know that Gojo is alive, and has used cursed energy to heal his injuries. Fans get to watch a nerve-cracking fight between the two. Toji gets defeated due to Gojo's revised energy which is unfathomable. Before dying Toji reveals that Megumi Fushiguro is his son.
The fight episode will unveil some emotional realities and progress with a gripping plot. Fans will also get to understand how Geto changed from a spiritual being to a murderous sorcerer. Also, the further Premature Death Arc will continue showcasing Gojo's past and how he came to become a strong personality against the cursed energies.