Top 10 Mobile Phones To Buy in 2022
From Apple to Oppo, checkout about Top 10 Mobile Phones in 2022.
Image Courtesy: Apple
It's difficult to envision a world without cell phones, and we carry them with us wherever we go. Smartphones now do all of the functions that are required to make human life more comfortable.
From low-cost phones to high-end flagship phones, there are various solid Android phone options available at a range of prices. We carefully examined each one before deciding on a few favourites. These phones have outstanding cameras, screens, and battery life, or a combination of all three. We also considered features like as 5G and wireless charging.
Some cellphones are excellent for photography, while others can be used as a tablet and are durable enough to survive a field drop. Although the term "best" is subjective to your requirements, some truly great cellphones outperform others.
2021 was a mixed bag for the realm of technology, with highs and lows due to the ongoing epidemic. Geeks all across the world saw sporadic smartphone releases, a global processor shortage, and rising labour and component costs, all of which combined to make flagship phones more expensive than ever. Many high-profile smartphone launches took place in 2021, from Apple's iPhone 13 to Samsung's Galaxy z Fold 3.
The iPhone 13 Pro and Pixel 6 Pro both include wireless charging, great back camera configurations, fast processors for lag-free gaming, and 5G. Let's say you're in the market for a new phone. In that case, those aren't the only options; Samsung, OnePlus, Motorola, and Sony Xperia all provide outstanding specs at various price points. Samsung has foldable phones as well, including a flip phone that no one else has.
Below are the top 10 cell phones that we now recommend as the best of the best.
Mobile Phones to Buy in 2022
1. Apple iPhone 13 Pro Max
Apple's largest and most feature-packed iPhone, the iPhone 13 Pro Max, is a mouthful. While the phone looks almost identical to the 12 Pro Max from last year, it is slightly thicker and has a larger battery size and longer battery life.
The telephoto camera's optical magnification has been enhanced to 6x, and the display now supports a refresh rate of up to 120Hz. Macro photography and dramatic video modes are two new features in the camera system that will appeal to both photographers and videographers.
Apple is always upgrading iOS 15, and the new version now boasts 1TB of inbuilt storage, allowing you to store as much data as you want.
2. Samsung Galaxy S21 Ultra
The Samsung Galaxy S21 Ultra is the company's premium flagship smartphone, with a stunning 6.8-inch AMOLED display with a 120Hz refresh rate and support for Samsung's S-Pen stylus, a superb back camera with extraordinary zoom capabilities, and 5G connectivity for super-fast communications. This is Samsung's pinnacle of mobile technology, and if you want to carry cutting-edge technology in your pocket, this is the Android phone to get.
3. Samsung Galaxy Z Fold 3
Foldable devices have opened up a whole new world of mobile utility, allowing you to be more adaptable and get more done.
Samsung's most striking foldable to far, the Galaxy Z Fold3 5G, was presented during the company's Unpacked event on August 11.
Price of Samsung Galaxy Z Fold 3 in India- The Galaxy Z Fold 3 comes in two models: one with 256GB of storage and 12GB of RAM for 1,49,999 INR and another with 512GB of storage and 12GB of RAM for 1,57,999 INR.
4. Google Pixel 6 Pro 
Because of its distinctive design, considerable software upgrades, superb camera quality, and solid all-around performance, the Google Pixel 6 Pro has already earned a good rating in our comprehensive review. It's the best phone Google has ever made, with performance that matches its design. The primary camera is on par with the best iPhone models. It also surpasses its premium phone counterparts in terms of price, with the base 128GB option starting at $899.
5. One Plus 10 Series and One Plus Nord 2 CE
The next devices in the OnePlus 10 series are expected to be released in early January 2022. It's likely that the OnePlus 10 and OnePlus 10 Pro will be included. The phones are believed to be powered by Qualcomm's latest Snapdragon 8 Gen 1 processor, with new front and rear camera setups as well as signature features like a QHD screen on the Pro variant.
Along with the OnePlus 10 series, OnePlus plans to unveil the new Unified OS. ColorOS and OxygenOS will be combined in the Unified OS, which is likely to rebuild Oppo's ColorOS. CEO Pete Lau will eventually be available on all older phones that qualify.
6. Google Pixel 6
The Google Pixel 6 is the phone to have if you want a huge display, flagship performance, some of the best cameras on the market, and an eye-catching design. The lifespan of Google's OS and security upgrades has been extended from three to five years. In the United States, the Pixel 6 is available from Google and all major carriers. The Pixel 6 has a 6.4-inch 1080p display that can be set to change from 60Hz to 90Hz depending on the material displayed.
On the other side, the fingerprint sensor is a touch slow. It contains two back cameras, one with a wide-angle lens and the other with an ultrawide-angle lens. This is the phone for you if you have $599 to spend on a new phone.
7. Samsung Galaxy Note 20 Ultra 5G
Now that Samsung has integrated S Pen capabilities in the S21 Ultra and Z Fold 3, this category may be debatable. Neither phone, however, has a dedicated S Pen slot. It's an optional accessory for these phones, and carrying one about is more of a hassle than with the Note series. It's also unknown if Samsung will introduce a new Note.
Samsung introduced the Galaxy Note 20 series last fall, and the Galaxy Note 20 Ultra is clearly one of the best smartphones for productivity and an easy recommendation for those who prefer using the S Pen.
All of the features included in the Galaxy S20 series are included in the Galaxy Note 20 smartphones, as well as some camera improvements. Of course, the S Pen is a Note series staple, and the Note 20 joins a growing list of Air Actions that have shown to be extremely useful and reliable this year. While LG provides outstanding stylus support, the S Pen's versatility and capabilities are unmatched. It's also included into the Galaxy Note 20 Ultra 5G, making it easy to carry about with you all day.
8. Apple iPhone SE (2022 Edition)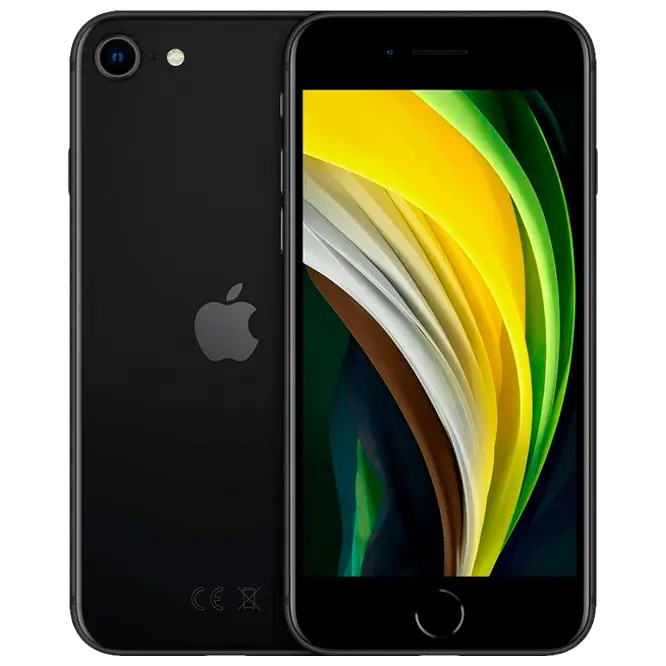 The iPhone SE (2022) is the best low-cost iPhone, as well as the first – and currently only – mid-range iPhone to enable 5G.
This is a huge selling factor, as is the availability of the same A15 Bionic chipset seen in the iPhone 13 range, implying that this phone has greater power than most Android flagships but costing significantly less.
The iPhone SE (2022) is a wonderful pick for those looking for a smaller iPhone, with a slender, lightweight build and a compact display and design – though it can't quite match the iPhone 13 mini there.
Its design is antiquated at this point, thanks to large bezels above and below the display, and it costs more than its predecessor despite remaining reasonable. This would be higher on the list if it weren't for those difficulties.
9. Oppo Find N
The newly unveiled Oppo Find N is projected to be a strong contender to Samsung's Galaxy Fold series. The clamshell form of the smartphone includes a 7.1-inch inner display and a 5.49-inch outer display. The phone's aspect ratio is 18:9, which makes it easy to use with one hand. Both panels have a 120Hz refresh rate that can be adjusted. On the phone, the Qualcomm Snapdragon 888 processor is paired with up to 12GB of LPDDR5 RAM and 512GB of UFS 3.1 storage. The phone will set the bar for foldable phones in 2022.
10. Apple iPhone 13
The $829 price tag The iPhone 13 is a worthy update and refinement of the iPhone 12 from last year. Some may be disappointed because it isn't significantly different from prior versions, but that is part of the appeal. One of the secrets to Apple's iPhone success has been familiarity. The iPhone 13 sports a squared-off design that is essentially identical to the iPhone 12. It has 5G and MagSafe charging capabilities.
It has new cameras that are on par with the top-of-the-line iPhone 12 Pro Max from last year. It also has a larger battery, which lasts 4.5 hours longer on a single charge than the iPhone 12 in our tests.
When you combine the A15 Bionic CPU with a new Cinematic mode, which is essentially a video version of Portrait mode, and iOS 15, you've got yourself a fantastic phone. Apple also reduces the price to $799 if you activate it on a carrier.