5G rollout India: Telecom Ministry targets to cover over 200 cities by March 2023
The government is targeting to enable 5G services to over 200 cities by March next year following which the government intends to expand the 5G services to more towns as well as rural areas
India's 5G services kickstarted earlier this month in few metros and is all set to be expanded across other cities in the upcoming few months. In a latest update, Union Telecom Minister Ashwini Vaishnav, has said that at least 4 cities of Odisha will get 5G by March 2023. It will fully be accessible all over the state by the end of next year, as per the government official.
In the first phase, four to five cities of the state will get fifth generation services by March 2023, and by the end of next year, around 80 percent area of the state will be covered," he added.
Vaishnaw has also proclaimed that the government is targeting to enable 5G services to over 200 cities by March next year following which the government intends to expand the 5G services to more towns as well as rural areas. The names of these cities are currently remained undisclosed. Initially, the Department of Telecommunications (DoT) had announced that 13 major cities would first get 5G. However, only 7-8 cities were enabled with 5G services.
India's largest Telecom giant Reliance Jio initially offered 5G services in only four cities, including Delhi, Mumbai, Kolkata, and Varanasi. On the other hand, Bharathi Airtel, announced to launch 5G in more cities currently it is available in Mumbai, Bangalore, Gurugram, Kolkata, Hyderabad, Delhi, Varanasi, and Chennai. The telecom companies initially claimed that they will expand support for 5G in more cities as they are all set to become 5G-ready.
Accordingly, the fifth-generation technology is said to deliver a maximum and fast data transfer speed of up to 20Gbps per second or more than 100Mbps per second. As compared to 4G, where we get up to 1Gbps speed. According to the tests conducted at India Mobile Congress (IMC) event, Airtel 5G offered around 306Mbps download speed and 25.4Mbps upload speed. 4G on the other hand, managed to give only 50.5Mbps download and 1.87Mbps upload speeds. Meanwhile this is not the highest 5G speed result compared to what Ookla got in its 5G trials.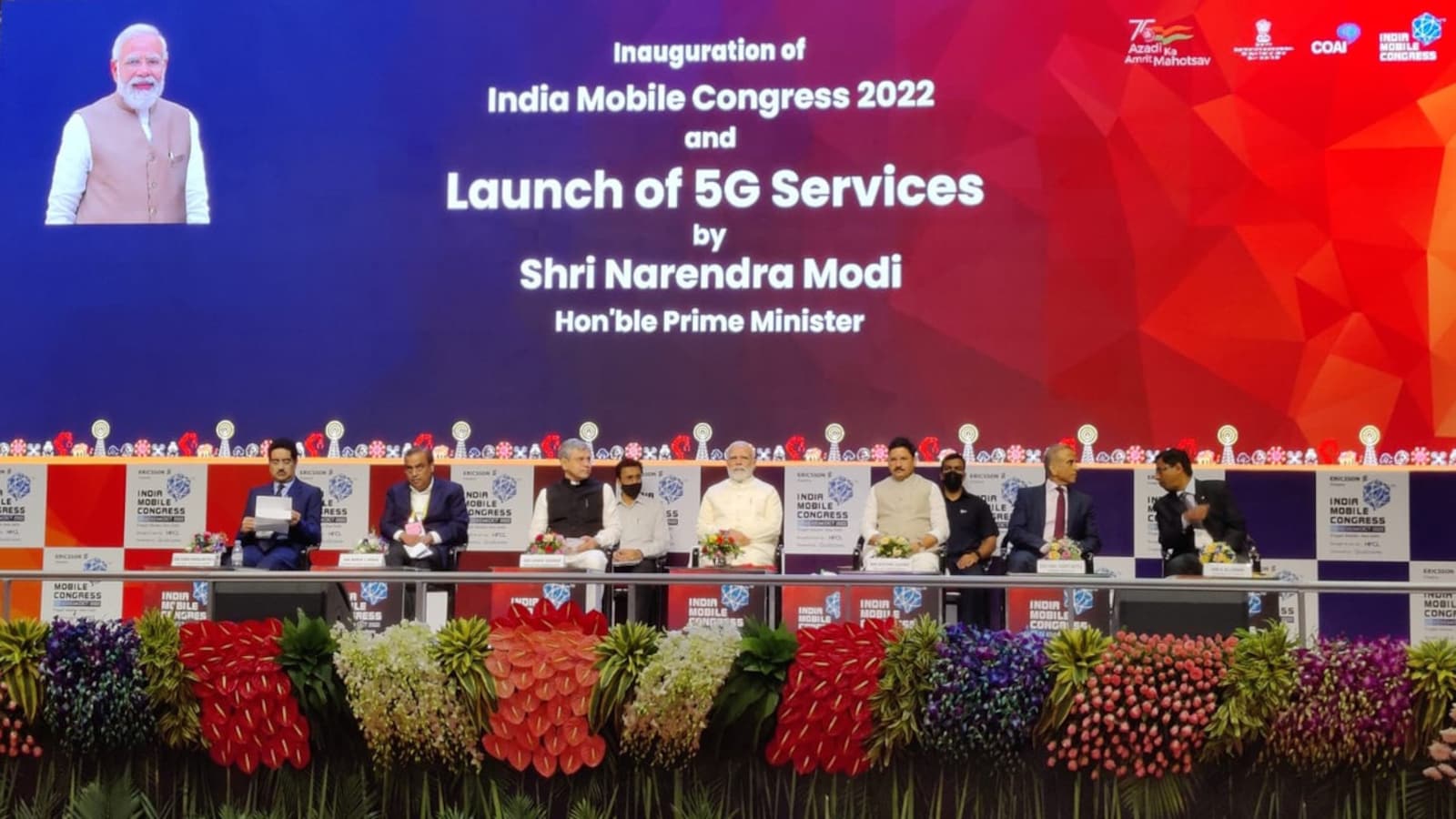 On the contrary, India's third largest Telecom network Vodafone Idea is yet to unveil their VI 5G services. The details of pricing and plans are awaited, these companies are currently offering the latest network for free since the telcos are running 5G trials across India.