Wealth Management Firm Chase Buchanan Continues Spain Focus with Three Offices in Extended Region
With offices in Marbella, Javea and Tenerife, Chase Buchanan now provides personalised wealth management and financial guidance, pension transfers and investment support across all the Spanish regions
Wealth Management Firm Chase Buchanan Continues Spain Focus with Three Offices in Extended Region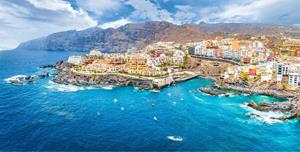 Paphos, Cyprus, Oct. 04, 2023 (GLOBE NEWSWIRE) —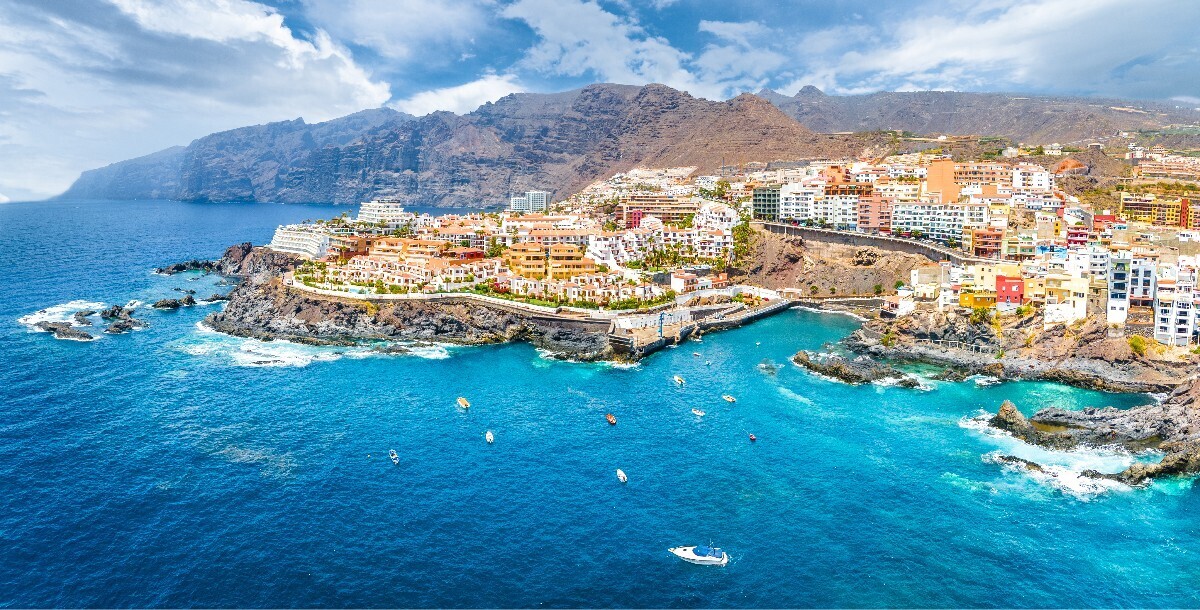 Wealth Management Firm Chase Buchanan Continues Spain Focus with Three Offices in Extended Region
Chase Buchanan has expanded its presence as a leading global wealth manager, concentrating on Spain as one of the key hubs for expats relocating from around the world.
With existing offices in Marbella and Javea, the group has since launched an additional service in Tenerife, providing personalised financial guidance, pension transfers, investment support, assistance with insurance, education fees planning and services around estate planning. The office is based in Arona, Tenerife and Led by Adele Thomas who has worked within the Finance Industry for 20 years and is herself based in Tenerife.
Growing Demand for Professional Financial Assistance for Expats in Spain
Spain has long been one of the most attractive destinations for expats looking for a warm climate, beautiful cities and coastlines, high-quality education and healthcare services and a home-from-home in regions with affordable living costs and excellent standards.
In 2022, there were just over 290,000 British nationals living in Spain, accompanied by more than 1.8 million EU citizens and 2.7 million residents having relocated from other countries.
Part of the demand for independent financial advice and expat wealth management is that the Spanish tax system and the nature of autonomous tax rates and exemptions controlled by each province can make it a complex environment for new residents.
Importantly, Chase Buchanan collates on-the-ground localised knowledge about the intricacies of the Spanish tax system with up-to-date insights into the global tax framework, considerations for cross-border incomes and pension transfers, and the contrasts between tax regulations in Spain and multiple other countries.
Following significant periods of expansion, with additional offices also opened in Bordeaux, France, the company now provides face-to-face and virtual consultations from eight EU locations, two North American offices and a supporting UK Administration Centre.
Clients can seek specialist support with technical tax planning, tax residency status evaluations and overseas investments, with many maintaining long-term relationships with their wealth manager to provide periodic consultations as their needs, finances and wealth evolve.
Chase Buchanan's Spanish Services and Locations
Each of the three Spanish offices has been carefully selected, looking at areas with high concentrations of international expats, investment, retirees and visa applicants, the demographics that present the greatest need for financial advisory support.
Chase Buchanan can be found in:
Marbella: a city that attracts expats, young professionals, digital nomads, property investors, families, and retirees.
Javea: among the five most international cities in Spain and the most populated, located in the north of the Costa Blanca.
Tenerife: the largest of the Canary Islands, together with Gran Canaria, accounting for 80% of the population, and a top destination for European expats as well as British nationals.
Services available include financial and retirement planning, life and critical illness insurance and strategic wealth management. The company also publishes free downloadable resources, such as guides covering residency and taxes in Spain, offshore investment and retirement in the EU.
Lee Eldridge, Group CEO and Head of Investment Advisory at Chase Buchanan says, 'Our three Spanish offices work in conjunction, providing a balance of skill, expertise and technical capabilities, supporting individuals and families across Spain, and ensuring they have all the information necessary to make astute, confident decisions about the right ways to manage their finances.
Opening further locations allows our private wealth managers and financial advisers to broaden their reach and make professional, independent assistance more widely available, with clients welcome to visit any of our locations within Spain or arrange convenient virtual consultations as they prefer.
With a growing number of offices, support centres and advisory hubs around the world, Chase Buchanan is proud to hold a reputation for exceptional services and will continue to expand alongside demand.'
The Importance of Financial Advisory Services for International Expats
Living overseas can be a significant aspiration, but the difficulties of transitioning to a new life in a new country can be complex, with a need to review every aspect of an individual's financial arrangements. The global nature of the Chase Buchanan group means it is well-positioned to offer advice that may be unavailable elsewhere.
For example, pension transfer specialists can support clients moving to Spain from the UK or Ireland who are keen to understand how changing regulations around the Lifetime Allowance and Standard Fund Threshold tax regimes, respectively, will affect their pension wealth, evaluating opportunities to retain, reinvest or transfer retirement assets.
Taxation experts also provide bespoke advice based on an assessment of a person's tax position, residency status, asset holdings and investment portfolio, ensuring they are aware of potential tax planning strategies that may offer long-standing benefits.
Expats and residents living in Spain are welcome to contact any of the Chase Buchanan Wealth Management offices across the country to discuss financial advice for expats in Spain and the services on offer. 
Read more about Chase Buchanan – Chase Buchanan Introduces Two New Private Wealth Managers Within the UK Team
About Chase Buchanan Private Wealth Management
Chase Buchanan is a highly regulated wealth management company that specialises in providing global finance solutions for those with a global lifestyle. We are global financial advisers, supporting expatriates around the world from our regulated European headquarters, and local offices across Belgium, Canada, Canary Islands, Cyprus, France, Malta, Portugal, Spain, UK and the USA.
Chase Buchanan Ltd is authorised and regulated by the Cyprus Securities and Exchange Commission with CIF Licence 287/15.
Media Contact:
Chase Buchanan Ltd
+357 2501 0455
******
Source Company – https://chasebuchanan.com/
Attachment

Disclaimer: The above press release comes to you under an arrangement with GlobeNewswire. AfternoonHeadlines.com takes no editorial responsibility for the same.