Wawa Shares Details on North Carolina Expansion Plan: 80 New Wawa Stores Planned for the Region with Eight Locations Opening in 2024
Double-Header Community Partnership Events Included VIP Customers, Samplings of Wawa Products and Remarks from Wawa Leadership on Exciting Growth, Career Opportunities and New Partnerships in Region
Wawa North Carolina Store Rendering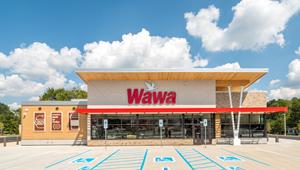 WAWA, Pa., Oct. 25, 2023 (GLOBE NEWSWIRE) — Wawa, a privately held, associate- and family-owned chain of more than 1,000 convenience retail stores currently operating in six states and Washington, D.C., shared new details on its expansion into eastern North Carolina during its double-header Community Partnership Events.
Wawa's initial phase of expansion into North Carolina includes plans to open approximately 80 stores across the eastern region of the state over the next 10+ years with the first eight stores opening in 2024. While exact grand opening dates have not yet been determined, the following eight locations will have Wawa stores opening in 2024:
N. Croatan Hwy. & W 4th St., Kill Devil Hills, NC
Halstead Blvd. & Rt 17, Elizabeth City, NC
Raleigh Rd. Pwky. & Hayes Place, Wilson, NC
Ward Rd. & Nash St., Wilson, NC
Benvenue Rd. & Jeffreys Rd., Rocky Mount, NC,
Wayne Memorial Dr. & Hospital Rd., Goldsboro, NC
Stantonsburg Rd. & Moye Blvd., Greenville, NC
US Hwy. 70 & NC Hwy. 581, Goldsboro, NC
In addition to the stores set to open in 2024, Wawa has more than 30 sites under contract currently going through local approval processes. Wawa expects to open up to 15 stores in 2025 and 10 stores in 2026, with plans to open a total of 80 stores over the next 10+ years in the eastern part of the state. Wawa Real Estate teams continue to look for sites throughout North Carolina.
Details on Wawa's growth plans for North Carolina were announced during double-header Community Partnership events on October 25 at the Greenville Convention Center and Casita Brewing Company in Wilson. These events officially introduced Wawa to the community and allowed Wawa leaders to connect with new friends, neighbors and VIP customers, as well as local officials and partners. In addition, attendees received a glimpse of new store design renderings and had the opportunity to hear about the Wawa story, Wawa's unique offering and Wawa's commitment to its new North Carolina communities, including new partnerships and community support of local organizations.
"We were thrilled to share our 'flight plan' for North Carolina and reveal, for the very first time, our exciting expansion plans, renderings and more with our newest soon-to-be neighbors!" said Kim Dowgielewicz, Director of Store Operations for Wawa. "Our Community Partnership events also gave us the opportunity to meet new community members and talk a little bit about our history and what makes Wawa such an ideal fit for communities in this region. We can't wait to open our doors to the community next year! As we get closer to our grand openings in 2024, we will be sharing even more details on our growth in North Carolina all while connecting with more customers, communities, partners and nonprofit organizations."
At the Community Partnership event, Wawa also encouraged guests to enjoy a Taste of Wawa, including samples of freshly made hoagies, freshly brewed coffee and other handcrafted beverages from its new Wawa Community Care Beverage Vehicle. Altogether, Wawa distributed hundreds of samples of Wawa strawberry smoothies and Wawa Dragon Fruit Refreshers, Wawa regular and flavored coffees, and hoagies.
Finally, Wawa announced contributions totaling $10,000 to two regional community partners: the USO of North Carolina and the Food Bank of Eastern and Central North Carolina.
To download B-roll clips of Community Partnership event highlights, visit: https://www.wawa.com/iframe/about/public-relations/expansion-news.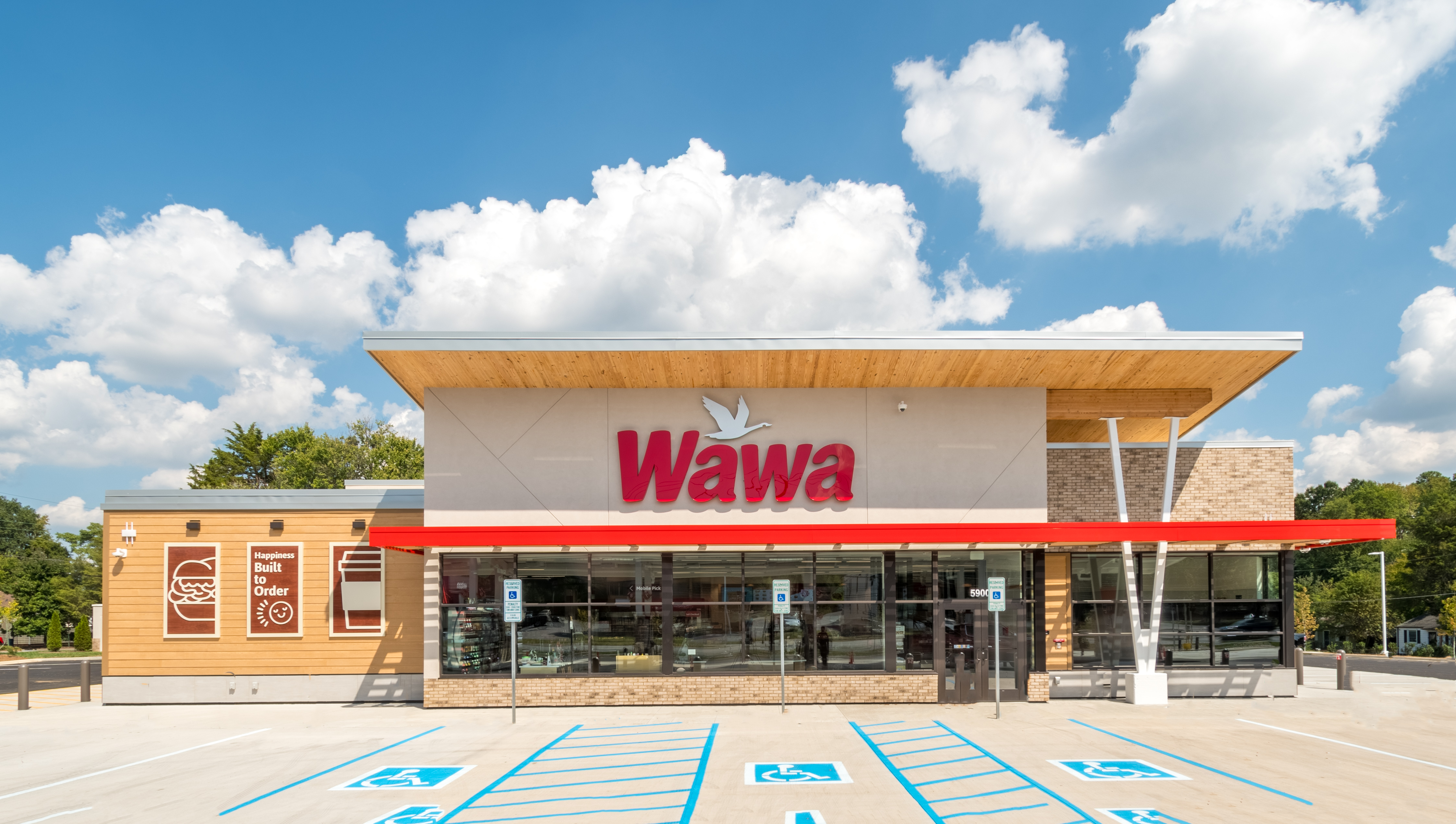 About Wawa's Growth & Expansion in North Carolina
Over the next 10+ years, Wawa plans to build at least 80 stores across North Carolina markets, with the first eight stores opening in 2024 and up to 15 stores opening in 2025. Wawa is actively looking into potential sites for new stores in the Eastern and Central North Carolina markets. To build each store, Wawa will invest approximately $7 million and employ, on average, 140 contractors and local partners. Once open, each store will employ, on average, 35 associates, with Wawa expecting to create more than 2,800 new jobs as a result of its expansion. Wawa associates own 39% of the Company through an Employee Stock Ownership Plan (ESOP).
About Wawa's Core Purpose
Wawa's core purpose is Fulfilling Lives, Every Day. It captures Wawa's special place in the world and recognizes Wawa's higher calling beyond convenience and satisfaction. It inspires Wawa associates to create meaningful personal connections and make a real difference in the lives of customers, communities and each other, every day.
About Career Opportunities: Soar with Wawa!
Wawa's expansion plans will create thousands of new jobs and career opportunities for those interested in soaring with us as we expand to the North Carolina market. Joining the Wawa team makes you part of a longstanding tradition of success that spans decades, hundreds of stores, multiple states and counting! It's a chance to become part of a family- and associate-owned company committed to putting people first, doing the right thing and making every day a little bit brighter for our communities: one hoagie, smile or experience at a time. Wawa associates have a shared stake in our success and own 39% of the company through an Employee Stock Ownership Plan (ESOP). View career opportunities at Wawa and examples of fulfilling careers at Wawa.
Associates at all levels enjoy career advancement opportunities, a supportive team culture and strong foundational benefits and rewards that support our team members financially, physically and emotionally. Associates have access to ingredients to build a career including training and development, educational assistance and a flexible, welcoming environment that helps everyone soar. The company's expansion plans provide opportunities to join a growing company with significant advancement and growth opportunities and a culture where associates always take the lead in bringing joy to even more new friends and neighbors, building lasting relationships, and supporting their communities through volunteering, charitable giving and events.  
About Wawa, Inc.
Wawa, Inc., a privately held company, family and associate-owned company that began in 1803 as an iron foundry in New Jersey. Toward the end of the 19th Century, owner George Wood took an interest in dairy farming and the family began a small processing plant in Wawa, PA in 1902. The milk business was a huge success, due to its quality, cleanliness and "certified" process. As home delivery of milk declined in the early 1960s, Grahame Wood, George's grandson, opened the first Wawa Food Market in 1964 in Pennsylvania as an outlet for dairy products. Today, Wawa is your all day, every day stop for freshly prepared foods, beverages, coffee, fuel services and surcharge-free ATMs. Wawa stores are located in Pennsylvania, New Jersey, Delaware, Maryland, Virginia, Florida and Washington, D.C. with nearly 1,000 locations to date. The stores offer a large fresh foodservice selection, including Wawa brands such as custom prepared hoagies, freshly-brewed coffee, hot breakfast sandwiches, hand-crafted specialty beverages, a dinner menu including burgers, pizza and an assortment of soups, sides and snacks. Forbes.com Ranks Wawa as #24 of America's Largest Private Companies in 2021, #12 on Forbes 100 Halo List in 2022 and one of Forbes 2023 America's Best Employers for Women and New College Grads, and Ranked #1 by Newsweek for Best Customer Service in the Convenience category.
About The Wawa Foundation
The Wawa Foundation is an extension of Wawa's commitment to making the world a better place by fulfilling customers' lives every day. The Wawa Foundation is a registered 501(c)(3) non-profit corporation founded by Wawa, Inc. to support the company's charitable giving and philanthropic activities – and ultimately to help build happier, stronger communities. The Wawa Foundation focuses its support on organizations committed to health, hunger and everyday heroes through local, regional and national grants and / or in-store fundraising, through donation boxes and point-of-purchase scan materials. Since 2014, Wawa and The Wawa Foundation have donated more than $150 million in grants to causes supporting health, hunger and everyday heroes.
CONTACT: [email protected]
A photo accompanying this announcement is available at https://www.globenewswire.com/NewsRoom/AttachmentNg/4226b711-5a63-499a-8446-b6214a1654ce

Disclaimer: The above press release comes to you under an arrangement with GlobeNewswire. AfternoonHeadlines.com takes no editorial responsibility for the same.