VNG Digital Business unveils cutting-edge solutions for business digital transformation at Tech4Life
image1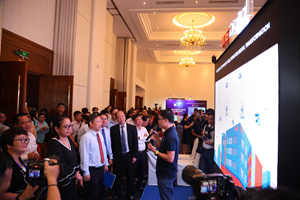 image2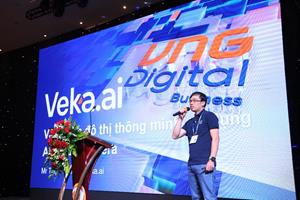 HO CHI MINH CITY, Vietnam, Oct. 09, 2023 (GLOBE NEWSWIRE) — VNG Digital Business has recently introduced two offerings at the Tech4Life Exhibition & Summit: the Cloud Camera AI solution for Smart City operations and the VNG Cloud Computing platform designed to empower businesses in their digital transformation journey.
Representing the latest addition to VNG's quartet of core business segments, VNG Digital Business is dedicated to driving B2B technology solutions that facilitate seamless and secure digital transformation for organizations.
Cloud Camera AI, an advanced AI system developed by Veka.ai (formerly vCloudcam), is designed to address the specific requirements of diverse enterprise sectors, including Banking, Retail, Security, Traffic Management, Building/Apartment Complexes, Factories, and Industrial Zones. This robust system boasts a comprehensive feature set centered around analytics, alerting, security enhancement, and risk prevention. It excels in optimizing operational efficiency and management for various entities, such as retail chains, residential and urban areas, ultimately enhancing the customer experience. In essence, Cloud Camera AI serves as a catalyst, expediting the digital transformation journey for businesses and municipalities throughout Vietnam.
According to Market Research Future, the global Camera AI market has surged to a substantial USD 20.1 billion in 2022 and is projected to further expand to USD 23.1 billion by 2023. Annual growth rates are expected to reach an impressive 15.2% during the period of 2023 to 2032. This remarkable ascent results from the escalating demand for surveillance and management solutions in commercial settings, aimed at bolstering operational efficiency and enhancing the overall customer experience.
Vu Van Tiep, Head of Veka.ai, VNG Digital Business, shared his view on the market prospect: "In Vietnam, the scope for AI Camera development remains significantly expansive. In addition to capitalizing on the domestic market and an in-depth understanding of customer needs, Veka.ai leverages the robust foundation of VNG's Cloud and Data Center infrastructure. This combination empowers us to develop AI-powered features and products catering to the diverse demands of numerous sectors, thereby serving tens of millions of individuals."
During the Tech4Life 2023 Exhibition & Summit, Veka.ai representatives further offered insights into their solutions. These include the management of remote security barriers, automated vehicle and personnel checks through precise detection, and early warning capabilities for fire and explosion risks, aided by a heatmap for enhanced operational quality and utmost safety for both property and human life.
Additionally, Veka.ai's Camera AI, powered by AI, plays a critical role in monitoring urban traffic and maintaining order. It accomplishes through various detection modes, early warnings of suspicious activities, and the extraction of critical data from journey records, particularly those involving violating vehicles or individuals under special supervision, thereby aiding authorities in their supervision efforts.
Over 75% organizations using cloud services prioritise cloud-first strategy
A cloud-first strategy is an approach to cloud computing that involves embracing cloud technologies for all new applications, platforms, and infrastructure. Vu Minh Nhut, Senior Service Consultant at VNG Cloud, emphasized: "Given that spending on hardware is expected to decline by at least 5% in 2023, and more than 75% of organizations are adopting a cloud-first strategy according to Gartner, businesses have increasingly recognized the profound impact of cloud adoption on their strategic approach. Rather than viewing cloud service as a cost-saving tool, organizations are shifting towards a value-oriented mindset. They now recognize that cloud computing can lead to competitive advantages, improve customer satisfaction, and generate new revenue streams."
In April 2023, Gartner also forecasted a 9.1% increase in IT services spending compared to 2022, primarily driven by the infrastructure-as-a-service market, expected to grow by over 30% in the same year.
VNG Cloud, leveraging its Uptime Tier III VNG Data Center, continues to promote Infrastructure-as-a-Service (IaaS), diverse Platform-as-a-Service (PaaS), and Software-as-a-Service (SaaS) solutions tailored to various industries, enhancing business effectiveness.
At Tech4Life, alongside Veka.ai and VNG Cloud, VNG Digital Business showcased an array of technology solutions to support digital transformation in businesses, including PRISM for Building Automation, TrueID for AI-based User Verification, A4B for Business Operation, Verichains for Professional Cybersecurity, and VNG Data Center, a Uptime Tier III data center.
VNG Digital Business places a strong emphasis on adhering to international security standards such as ISO/IEC 27017 and PCI-DSS, as well as data security regulations. Their mission is to provide leading solutions that facilitate the digital transformation of businesses in the digital economy.
Tech4Life Exhibition & Summit, themed "Technology enhances life," is part of the celebration series for National Digital Transformation Day 2023, organized by VINASA and the HCMC Department of Information and Communications. The event features participation from tech businesses and startups showcasing the latest products and solutions, including AI, IoT, Blockchain, Web 3.0, AR/VR, and more.
About VNG Digital Business
Digital Business lies at the heart of VNG's operation, acknowledging its immense investment potential. The business focuses on delivering an array of products and services that capitalize on cutting-edge technologies, including AI, cloud computing, security, and blockchain. An instrumental asset for VNG is their Tier III certified Data Centre, guaranteeing reliability and security in operations.
At the core of VNG's mission is fostering innovation and delivering outstanding value to their business clientele. With their profound expertise and advanced technological capabilities, VNG aspires to play a pivotal role in propelling the nation's digital transformation.
Photos accompanying this announcement are available at:
https://www.globenewswire.com/NewsRoom/AttachmentNg/8d0e10fa-a761-4ddc-8f4d-c2bb523faa9e
https://www.globenewswire.com/NewsRoom/AttachmentNg/cb2c632e-bbd9-44eb-8ebd-f578879d5e5d
CONTACT: Media Contact: Le Thi Thu Van Email: [email protected]

Disclaimer: The above press release comes to you under an arrangement with GlobeNewswire. AfternoonHeadlines.com takes no editorial responsibility for the same.