United Way of Greater Nashville and Hands On Nashville Combine Organizations to Better Serve the Community
Strengthened partnership will advance volunteerism in Middle Tennessee
Hands On Nashville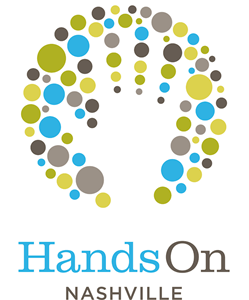 Nashville, TN, Nov. 02, 2023 (GLOBE NEWSWIRE) — United Way of Greater Nashville (UWGN) and Hands On Nashville (Hands On) announced today they are soon joining together as one organization. By building on their longtime partnership, they will work together to significantly advance volunteerism in Middle Tennessee. 
"This is an exciting moment for Hands On Nashville and our community," said Lori Shinton, Hands On CEO. "Our vision is to create communities where everyone has a chance to serve and where agencies have the capacity to fulfill their missions. We are incredibly proud of what we've achieved with our neighbors as an independent volunteer resource center over the past 32 years. By making this decision now, we're able to expand our services in Davidson County and beyond. With this united organization we will be able to better support nonprofits, volunteers, and our whole community for many years to come." 
UWGN and Hands On have collaborated for years to support volunteerism. UWGN's website links to the Hands On volunteer calendar, and both have worked together in disaster response as part of Nashville's Volunteer Organizations Active in Disaster (VOAD). The new partnership brings Hands On services to UWGN partners and programs and over time will bring more volunteer opportunities to additional communities in Middle Tennessee.  
"Joining as one is a natural next step in our longtime partnership," explained Brian Hassett, UWGN's President and CEO. "At United Way, we fulfill our mission through volunteerism, advocacy and giving. By strengthening our partnership, this will allow us to fully live out our shared values and expand volunteer efforts throughout our region. We are excited to learn from the Hands On team and grow our understanding of how to engage volunteers in meeting the community's needs." 
Together as one organization, UWGN and Hands On will: 
Improved support for local nonprofits to expand access to services provided by their nonprofit, especially those serving underrepresented communities and resulting in increased community impact. 
Increase resiliency and readiness in times of disaster. Hands On supports disaster preparedness and response efforts for a wide variety of emergencies in partnership with City of Nashville. Similarly, UWGN offers many services through its 211 helpline which provides 24/7, 365-day information and referral helpline that provides individuals in need in times of crisis.Expand volunteerism throughout Middle Tennessee. While Hands On provides volunteer services largely in Davidson County, UWGN serves eight other Middle Tennessee counties. As one organization, they will bring more volunteer support to the region's nonprofit community so that every child, individual and family thrives. 
Add capacity for nonprofits to recruit, manage, and support volunteers. Hands On has years of experience sharing volunteer management guidance with 160-plus nonprofits, schools and civic agencies. Together, they will amplify this expertise and bring it to more agencies throughout the region. 
Enhanced overall fundraising capacity for nonprofits across the community by leveraging more skills-based volunteers to support various functions such as finance, development, communications and more. 
Increase engagement and understanding of community needs. Expansion of volunteer services will grow residents' awareness of community needs and enable them to make a stronger impact. Together, we will reach more volunteers, help them grow their awareness of community needs, and empower them to make an even stronger impact. 
Engage more individuals and companies in impactful volunteerism that meets real needs and benefits partners in meaningful ways that would otherwise not be possible without their support. 
Create one central location to seek volunteer opportunities. Hands On Nashville operates as a volunteer resource center and UWGN also offers volunteer opportunities to serve its agency partners. Joining together will provide a one-stop-shop for volunteering. 
While the organizations will join together, nothing changes for volunteers or the nonprofits that they support. The combined organization will continue to provide access to service opportunities on the Hands On website as they have for years. And Hands On's current team, led by Shinton, will continue to guide UWGN's volunteer strategy. Over the coming months, UWGN and Hands On will share more details about how the organizations will join together. Pending regulatory reviews and state approval, the partnership is expected to finalize January 1. 
For more information, visit www.VolunteerAsOne.org. 
About United Way Greater Nashville– www.unitedwaygreaternashville.org 
At United Way, we unite the community and mobilize resources so that every child, individual and family thrives. Together, we are working to create a community where every child receives a quality education, no one lives in poverty or poor health, and the most basic needs of our families are met.  
United Way of Greater Nashville is creating lasting change throughout Middle Tennessee. Our service area includes Cheatham, Davidson, Dickson, Hickman, Houston, Montgomery, Robertson, Stewart and Williamson counties. We are uniquely positioned to do this work by bringing individuals, businesses, nonprofits and government to the table to have the tough conversations, mobilize the resources and make the smart investments that will create lasting solutions for our region's most pressing issues.  
For more information, visit unitedwaygreaternashville.org and follow us on social media @UWNashville. 
 About Hands On Nashville- www.hon.org 
Hands On Nashville builds capacity for individuals and agencies to meet needs through service. Our programs connect volunteers to service activities supporting 160+ nonprofits, schools, and civic organizations. Hands On helps its partners maximize volunteer potential, brings awareness to the challenges facing our neighbors and communities, and inspires people to become involved in causes they care about. Hands On also partners with the city to coordinate volunteers whenever there is a disaster. For more information, visit HON.org or call 615-298-1108.  
Attachment
CONTACT: Kris Wiese United Way Greater Nashville [email protected] Savanna Maue Hands On Nashville [email protected] 

Disclaimer: The above press release comes to you under an arrangement with GlobeNewswire. AfternoonHeadlines.com takes no editorial responsibility for the same.