Ulike Introduces Pink Air 3 IPL Hair Removal Device
Leading At-Home Hair Removal Brand Offers Back-to-School Discount
NEW YORK, Aug. 21, 2023 (GLOBE NEWSWIRE) — Ulike, a well-established name in at-home hair removal technology, is pleased to announce its latest addition to its product lineup — the Limited Edition Pink Air 3 IPL Hair Device. This addition caters to individuals seeking a safe, effective and pain-free permanent hair removal solution. As students and staff transition into the back-to-school season, Ulike is extending a special discount of $60 off storewide, which includes the Pink Air 3, available on both its official website Ulike.com and Amazon.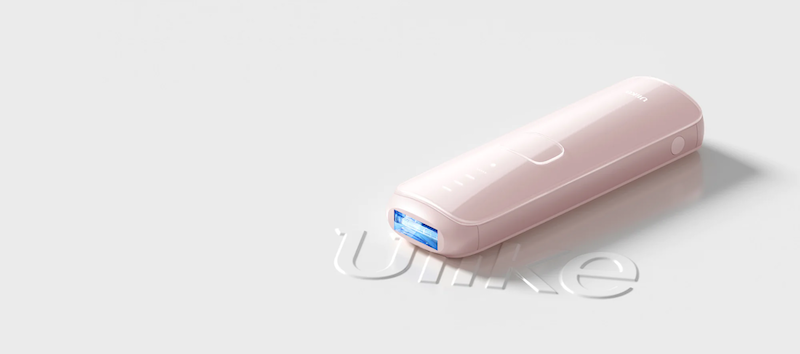 With over 10 years of experience in innovating IPL hair removal devices, Ulike strives to create effective and convenient solutions to empower women from the comfort of their homes.
Embracing a Playful Aesthetic
Drawing inspiration from a vibrant and bold color palette, the Pink edition stands out as a distinct new look to Ulike's existing Air 3 collection. The device not only offers effective hair removal but also features an aesthetically pleasing design, allowing it to seamlessly integrate into your bathroom or anywhere around your apartment.
Industry Leading Cooling Technology
The Air 3 distinguishes itself with its pioneering Sapphire Ice-Cooling Technology, which ensures a comfortable, pain-free hair removal experience. This technology swiftly cools the skin upon contact, maintaining a temperature below 65℉ throughout the session, allowing users to enjoy the benefits of efficient hair removal without any discomfort. The industry leading IPL technology in the Air 3 enables users to achieve a full-body treatment in just seven minutes, leading to noticeable hair reduction within 3 weeks. The device's versatile modes also cater to various treatment requirements, depending on the individual.
Back-To-School Sale
The back-to-school season symbolizes a fresh start for many. The Air 3's Pink Edition and other colorwaves offer an opportunity for students to redefine their beauty routine as they embark on the new academic year. Ulike is making the most of this exciting time of the year, with a $60 discount, available on both Ulike.com and Amazon.
About Ulike
Ulike is a respected name in the at-home hair removal sector, offering innovative IPL devices. Over the past decade, Ulike has established a reputation for its commitment to user-centric innovation and technological advancements. The company is driven to empower individuals by providing effective and convenient beauty solutions. With a strong focus on enhancing self-confidence, Ulike has proudly served over 4 million customers worldwide.
For more information, visit Ulike.com or explore products on Amazon
CONTACT: Tim Brown [email protected]

Disclaimer: The above press release comes to you under an arrangement with GlobeNewswire. AfternoonHeadlines.com takes no editorial responsibility for the same.