Tutors International Announces Unique Opportunity for Multifaceted Educators in a Holistic Educational Journey
NEW ORLEANS Tutors International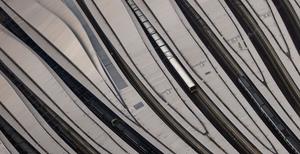 This opportunity is unparalleled for a tutor who wishes to fully utilise their diverse skill set in a role that demands academic and personal creativity.
NEW ORLEANS, USA – 1st September 2023 – Tutors International is thrilled to announce an unparalleled opportunity for a dynamic and adaptable Tutor. The selected individual will provide a tailored educational experience for two academically proficient brothers with diverse interests and travel internationally.
REQUIRED SKILLS AND QUALIFICATIONS OF THE TUTOR
The role calls for a Tutor with a multiplicity of academic and extracurricular skills. Exceptional expertise in mathematics, particularly geometry, is crucial, as is proficiency in foreign languages, notably French and Latin. An in-depth understanding of the British educational system and the ability to prepare students for GCSEs or A Levels will be advantageous.
The Tutor should also bring musical aptitude, with a preference for jazzy instruments and the ability to improvise and perform. Additionally, experience or knowledge in equestrian activities will be considered a valuable asset.
ROLE OF THE TUTOR
The Tutor will create a flexible, engaging, and individually tailored educational schedule. This role goes beyond conventional academic support and includes facilitating the students' extracurricular pursuits, ensuring a seamless reintegration in the event of a return to formal schooling.
The Tutor will also coordinate activities and travel, particularly for potential stays in the UK and other European destinations. This will necessitate meticulous planning and collaboration with the family.
MISCELLANEOUS
The successful candidate should be physically fit, a non-smoker, and possess an active and energetic disposition. A love for the outdoors and the ability to maximise their environment to enhance teaching and learning opportunities are essential.
CONTRACTUAL DETAILS
Start: End of November 2023 or as soon as possible thereafter
Duration: Until 31 August 2025 initially
Hours: On average, 35 hours per week, with additional preparation time
Salary: US$ 180,000 per annum
Accommodation: Provided
Car: Provided
APPLY NOW
If you are interested in applying for this position and can offer more than the minimum requirements stipulated, contact us now by visiting the job listing on the Tutors International website. To find out more about Tutors International and the elite services it provides, visit https://tutors-international.com/
ABOUT TUTORS INTERNATIONAL
Tutors International provides an unparalleled private tutoring service that matches the right private home tutor with the right child for the student to fully reach their personal potential and academic excellence. Delivering an international private tuition service for children of all ages at different points in their educational journeys, Tutors International is founded on a commitment to finding the perfect tutor to realise each student's specific goals and aspirations. Tutors are available for full-time residential positions, after-school assistance, and home-schooling.
Founded in 1999 by Adam Caller, Tutors International is a private company based in Oxford, a city renowned for academic excellence. Our select clientele receives a personally tailored service, with discretion and confidentiality guaranteed. 
CONTACT DETAILS
Web: www.tutors-international.com
Email: [email protected]
Phone: +44 (0) 1865 435 135
Tutors International
Prama House,
267 Banbury Road
Oxford,
OX2 7HT,
England
Attachment
NEW ORLEANS Tutors International

Disclaimer: The above press release comes to you under an arrangement with GlobeNewswire. AfternoonHeadlines.com takes no editorial responsibility for the same.