TSS Appoints Jim Olivier Chief Revenue Officer
Jim Olivier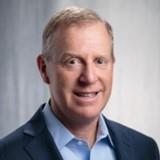 ROUND ROCK, Texas, Oct. 16, 2023 (GLOBE NEWSWIRE) — TSS, Inc. (OTC: TSSI), a data center facility and integration technology services company, is proud to announce the appointment of Jim Olivier as its new Chief Revenue Officer (CRO), effective October 16, 2023. Olivier's remarkable journey of over 30 years in sales of innovative technology is a testament to his unwavering commitment to achieving revenue growth and implementing effective sales expansion strategies. He most recently served as TSS's Senior Vice President of Sales, Modular and Edge Solutions.
Before joining TSS, Olivier served in leadership positions at Dell Technologies, Credant Technologies, VA Software Solutions, and i2 Technologies, where he led sales expansion initiatives and played a key role in achieving significant revenue growth. His extensive experience developing and executing comprehensive sales strategies and his ability to create a cohesive approach to customer acquisition and retention make him an ideal fit for this role. As the newly appointed CRO, Olivier will oversee all revenue generation for the company, including identifying new transformative revenue streams.    
TSS's CEO, Darryll Dewan, expressed his excitement about Olivier's appointment, stating, "We are thrilled that Jim has accepted this new position. He brings a wealth of experience and a proven track record of delivering revenue growth, which will be instrumental in our ongoing success. Jim is an exceptional team player and leader, and we look forward to his contributions as we continue to innovate and expand our presence in the technology sector."
Olivier commented on his appointment, saying, "I am honored to accept this position to lead such a dynamic and forward-thinking team. I look forward to collaborating with the entire TSS team to drive revenue growth, create value for our clients, and achieve new milestones."
Jim Olivier's exceptional ability to create customer value and implement effective sales strategies instills unwavering confidence in TSS's future as he leads the company toward new and emerging markets. We want to extend our congratulations to Jim Olivier on his new position.
About TSS, Inc.
TSs is a trusted single source provider of mission-critical planning, design, integration, deployment, maintenance, and evolution of data center facilities and information infrastructure. TSS specializes in customizable end-to-end solutions powered by industry experts and innovative services that include technology consulting, engineering, design, construction, operations, facilities management, technology system installation and integration, strategic procurement and reseller services, as well as maintenance for traditional and modular data centers. To learn more about our services, please visit www.tssiusa.com or call 888-321-4877.
Forward-Looking Statements:
This press release may contain forward-looking statements within the meaning of the Private Securities Litigation Reform Act of 1995. All statements contained in this press release that do not relate to matters of historical fact should be considered forward-looking statements. These statements are based on management's current assumptions and are neither promises nor guarantees but involve known and unknown risks, uncertainties, and other important factors that may cause our actual results, performance, or achievements to be materially different from any future results, performance or achievements expressed or implied by the forward-looking statements. For factors that could cause actual results to differ materially from the forward-looking statements in this press release, please see the risks and uncertainties identified under the heading "Risk Factors" in our Annual Report on Form 10-K for the year ended December 31, 2022, filed with the SEC, as such factors may be updated from time to time in our other filings with the SEC, which are accessible on the SEC website at www.sec.gov and on our Investor Relations website at www.tssiusa.com. All forward-looking statements reflect our beliefs and assumptions only as of the date of this press release. TSS undertakes no obligation to update forward-looking statements to reflect future events or circumstances.
Attachment
CONTACT: For media inquiries or further information, please contact: Company Contact: TSS, Inc. John Penver, CFO Phone: (512) 310-1000

Disclaimer: The above press release comes to you under an arrangement with GlobeNewswire. AfternoonHeadlines.com takes no editorial responsibility for the same.