Transforming Crypto Twitter: NFT Inspect Partners with MoonPay
Unleashing the Power of Crypto Twitter: Inspect Joins Forces with MoonPay for Instant and Secure Cryptocurrency Transactions
Victoria, Seychelles, July 06, 2023 (GLOBE NEWSWIRE) —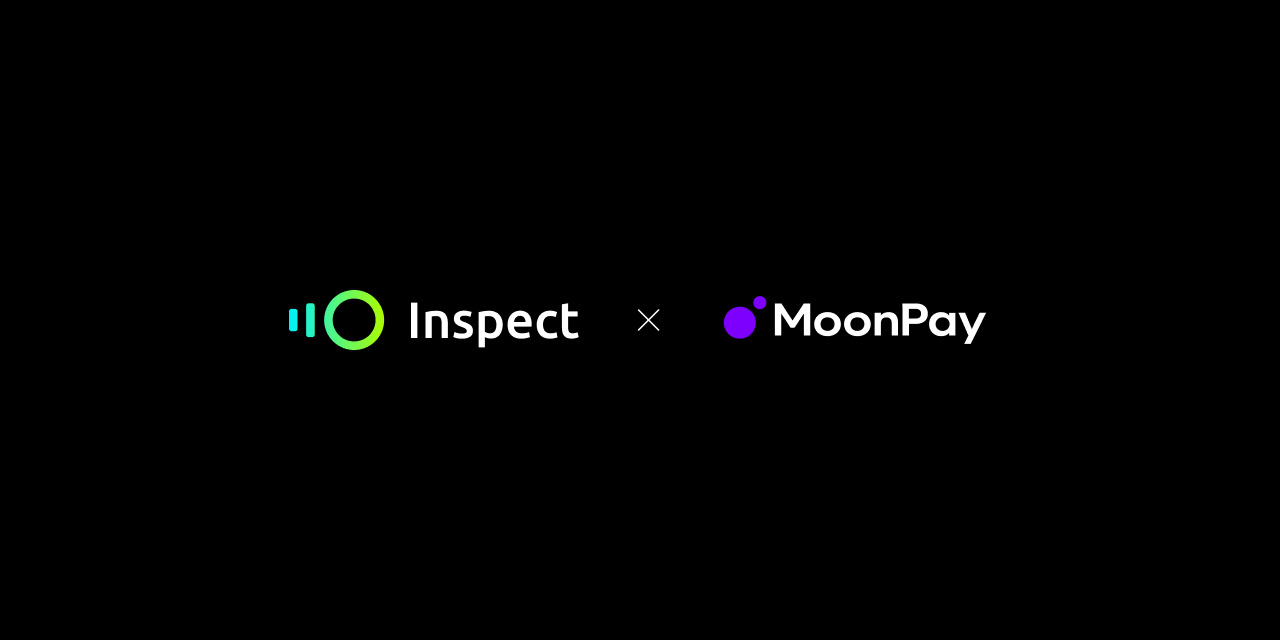 Inspect, the platform revolutionizing the crypto and Web3 landscape with its innovative layer2 solutions for Crypto Twitter, is excited to announce its groundbreaking partnership with MoonPay, the world's leading Web3 infrastructure company. This transformative collaboration will empower Inspect users with unparalleled convenience and accessibility, enabling them to effortlessly purchase cryptocurrencies in real-time, directly through the Inspect software.
With this strategic partnership, Inspect solidifies its commitment to onboard the world to Web3 and empower individuals with seamless access to digital assets and services. By integrating MoonPay's cutting-edge technology, 150,000+ Inspect users will enjoy a wider range of options to purchase cryptocurrencies, making it easier than ever to enter the exciting world of decentralized finance.
"We are thrilled to join forces with MoonPay, a leader in the crypto payments space, to enhance the crypto purchasing experience for our users," said Allan Satim, Head of Business Development at Inspect. "This partnership will provide our community with unparalleled convenience and speed, allowing them to buy their favorite cryptocurrencies with ease and confidence."
Furthermore, the collaboration will enable fast and secure delivery of purchased cryptocurrencies to users' wallet addresses. Buyers will have the flexibility to choose their preferred payment methods, including credit cards, debit cards, Apple Pay, Google Pay, or various local bank transfer options, providing a seamless and personalized purchasing experience.
"This collaboration reinforces our shared vision of fostering widespread crypto adoption and creating a borderless digital payments ecosystem, where everyone can participate, regardless of experience level," said Ivan Soto-Wright, CEO & Co-Founder at MoonPay. "Integrating MoonPay within the Inspect platform opens up endless possibilities for users to engage in Web3."
Inspect's dedication to empowering its users extends to the exciting world of non-fungible tokens (NFTs). With the partnership with MoonPay, Inspect users will have the opportunity to purchase NFTs directly through the platform using a credit card, unlocking a new dimension of creativity and collectibles.
The partnership between Inspect and MoonPay marks a significant milestone in the journey to mass adoption of cryptocurrencies and Web3 technologies. Together, they are redefining the way people interact with digital assets, making it easier, faster, and more accessible than ever before.
For more information about Inspect and its partnership with MoonPay, please visit
https://www.nftinspect.xyz/
About Inspect:
Inspect is the leading platform at the forefront of the crypto and Web3 revolution, revolutionizing the way users explore, engage, and make informed decisions in the world of digital assets. With its advanced tools, layer2 solutions for Twitter and other social media channels, and innovative features, Inspect empowers individuals to navigate the crypto landscape with confidence and ease. Leveraging cutting-edge technologies like AI and machine learning, Inspect provides comprehensive analytics, insights, and a deep understanding of the crypto markets and community dynamics, enabling users to make informed decisions and maximize their potential in the rapidly evolving digital landscape.
About MoonPay:
MoonPay is the world's leading Web3 infrastructure company. It provides end-to-end solutions for payments, enterprise-scale digital asset and smart contracts minting, and world-class design to power Web3 strategies and ideas for the world's most iconic brands. MoonPay is active in more than 160 countries and is trusted by 500+ partners, including leading wallets, commercial brands, and applications. For more information, visit: https://www.moonpay.com/.
DISCLAIMER
This announcement is not directed at any investors or potential investors, and does not constitute an offer to sell — or a solicitation of an offer to buy — any securities, and may not be used or relied upon in evaluating the merits of any investment. Any projections, estimates, forecasts, targets, prospects and/or opinions expressed in this release are subject to change without notice. The contents in here should not be construed as or relied upon in any manner as investment, legal, tax, or other advice.
Media Contact:
Robert Penington

Disclaimer: The above press release comes to you under an arrangement with GlobeNewswire. AfternoonHeadlines.com takes no editorial responsibility for the same.