The New Mom's Essential Kit: Momcozy Postpartum Recovery Kit Flying Off the Shelves As Mothers Heartily Embrace It
NEW YORK, UNITED STATES, Nov. 09, 2023 (GLOBE NEWSWIRE) — Momcozy, a renowned maternity and baby brand endorsed by over 3 million moms, is honored to announce that moms around the globe have warmly received its new product, the Momcozy Postpartum Recovery Kit. The kit was released to the market after being rigorously evaluated by a panel of experts and is perfect for postpartum recovery.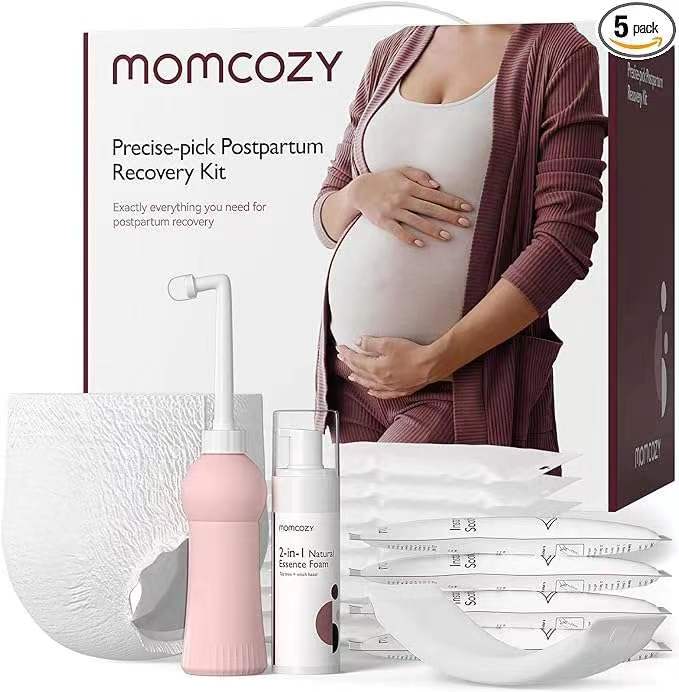 Created to provide unmatched value to moms, the Momcozy Postpartum Recovery Kit gives them the convenience of having exactly what they need for recovery in one box. Its usefulness has spurred rapid sales with new moms and their loved ones as they prepare for baby's delivery. In the last month, over 400 units have been sold on Amazon.
Designed to soothe, relieve pain, and nourish new moms, Momcozy's Postpartum Recovery Kit has been thoughtfully and carefully crafted to include everything new moms need to help their bodies recover from delivery.
The kit goes above and beyond the usual hospital amenities with the inclusion of 12 disposable underwear, 4 cold soothing pads (with built-in ice packs), a cleansing peri bottle, and natural cooling foam made from tea tree witch hazel.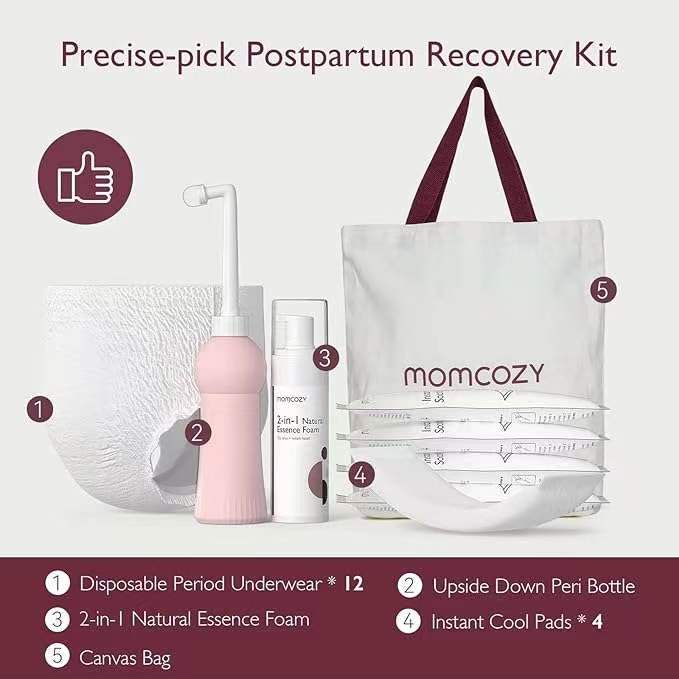 The kit's disposable underwear is made of super soft and stretchy material for maximum comfort, accommodating different postpartum body shapes. Additionally, it features a built-in super-absorbent pad and leak-proof edges, so moms can rest assured throughout the night.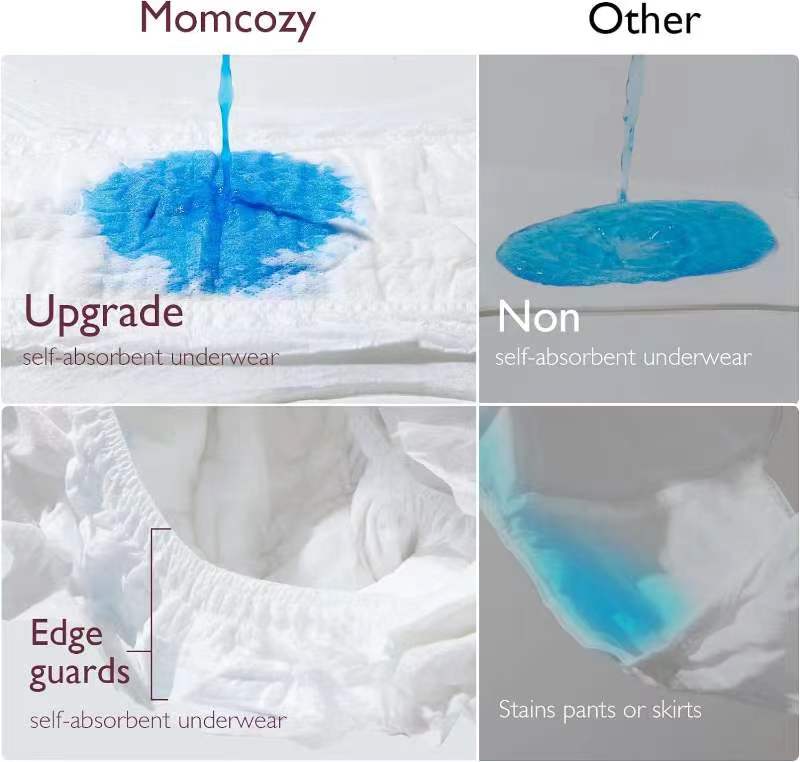 The cold soothing pads come in handy to relieve aches and pains. A slight shake is enough to activate the cooling effect. Moms can also choose to apply the cooling foam to the disposable underwear when having mild pain. 
The upside-down peri bottle features a large capacity (17 oz.) and an angled spray head, making it easier for moms to rinse the hard-to-reach perineum area.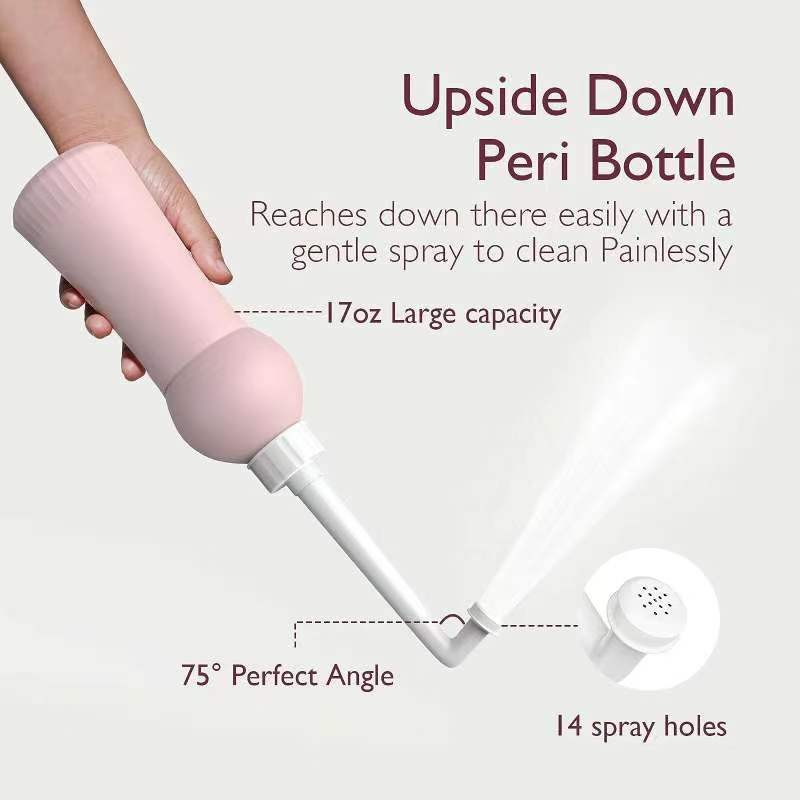 A reusable and eco-friendly canvas bag is included as well to keep everything organized and accessible. The kit will effectively help postpartum moms get through the first few nights after childbirth.
"The ice-cold pads were godlike! … It's the same with the peri bottle. This one is bigger and the nozzle can reach all the areas I had to get stitches on. It made washing the private areas easier after going to the bathroom. Lately, the foam allowed for safe and quick healing, especially for the swollen areas." New mom Norrye wrote in her review, "Overall, I couldn't be happier with this pack. A must-have for recovery after natural birth."
The Momcozy Postpartum Recovery Kit is thoughtfully designed to help moms take better care of themselves during the postpartum recovery period. It is a registry must-have and makes an amazing baby shower gift for any soon-to-be mom. You can order it at the Momcozy Flagship Store.
About Momcozy
Since 2018, Momcozy has been bringing the best in comfort to mothers with wearable breast pumps, nursing bras and other mom caring products. Endorsed by 3 million mothers in over 40 countries, Momcozy is a companion to women from pregnancy to early motherhood. With continuous innovation and a commitment to creating cozy designs born from love, Momcozy is growing in reach and impact to make moms' lives easier around the world.
Visit our website to learn more:  www.momcozy.com
CONTACT: Anna Jiang Momcozy pr at momcozy.com

Disclaimer: The above press release comes to you under an arrangement with GlobeNewswire. AfternoonHeadlines.com takes no editorial responsibility for the same.