The INNOCN 15A1F 15.6-inch OLED Portable Monitor: A Useful Laptop Accessory for Everyone
Shenzhen,China, June 07, 2023 (GLOBE NEWSWIRE) — Shenzhen Century Joint Innovation Technology Company Ltd. (INNOCN) stands out as a leading manufacturer, renowned for its superior expertise in producing top-quality portable monitors that surpass competitors. INNOCN meticulously crafts each monitor with the aim of catering to a wide range of users, with a special focus on laptop users.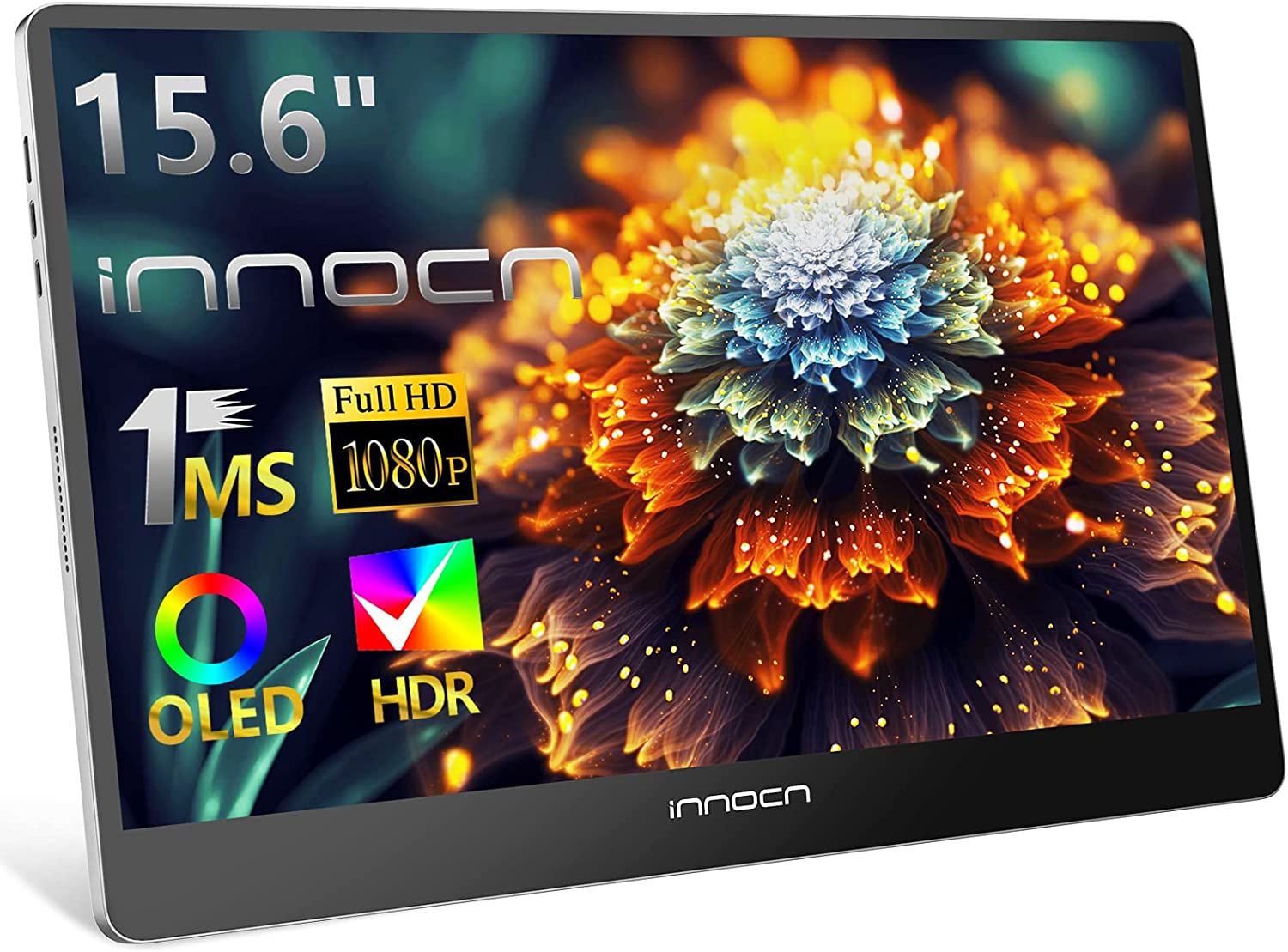 INNOCN takes portability to new levels with the 15A1F 15.6-inch OLED Portable Monitor. This monitor is perfectly sized for laptop users seeking a valuable laptop accessory and handheld gamers looking to enhance their gaming experience with a portable second monitor. The 15A1F stands out as a sleek and high-performing companion that proves to be useful for all individuals.
The INNOCN 15A1F is the ultimate monitor for pairing with any laptop, thanks to its exceptional usefulness across various tasks. The INNOCN 15A1F enhances image quality for videos and word presentations, makes multitasking between multiple windows effortless, and enables efficient photo editing with software like Adobe Photoshop. Furthermore, it enhances the gaming experience for multiplayer PC gaming enthusiasts using a laptop.
The 15A1F excels with Full HD resolution for clear videos, a 100% DCI-P3 color gamut, and 100000:1 contrast ratio for vibrant graphics. It features high-quality stereo speakers for immersive entertainment and seamless music streaming. With OLED backlighting and a brightness level of 400nits, it ensures both eye safety and a comfortable viewing experience.
Whether utilized as a portable monitor for laptops or for gaming purposes, the INNOCN 15A1F offers exceptional value for its price and proves useful for anyone in various scenarios. Priced at $349.99 on Amazon USA and also available at a competitive price on EU Amazon sites, this monitor offers versatility, superior features, and reliable performance, making it an excellent investment for enhancing visual experience and productivity.
Product links:
US : https://www.amazon.com/dp/B09T2SWBT5
DE: https://www.amazon.de/dp/B09V5CHVPR
FR: https://www.amazon.fr/dp/B09V5CHVPR
IT: https://www.amazon.it/dp/B09V5CHVPR
ES: https://www.amazon.es/dp/B09V5CHVPR
PL: https://www.amazon.pl/dp/B09V5CHVPR
NL: https://www.amazon.nl/dp/B09V5CHVPR
SE: https://www.amazon.se/dp/B09V5CHVPR
CONTACT: Media Contact Manufacturer's Name: Shenzhen Century Joint Innovation Technology Company Limited Manufacturer's Official Website: https://www.innocn.com/ Manufacturer's Email Address: [email protected]

Disclaimer: The above press release comes to you under an arrangement with GlobeNewswire. AfternoonHeadlines.com takes no editorial responsibility for the same.