The Future of Pharmacy Benefits: Xevant's Latest eBook Unveils "The Top 4 PBM Trends (And What to Expect Next)"
The Top 4 PBM Trends (And What to Expect Next)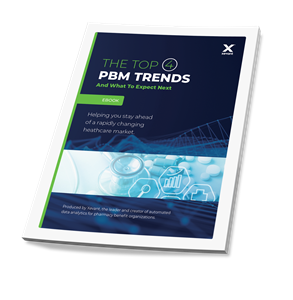 LEHI, Utah, Oct. 16, 2023 (GLOBE NEWSWIRE) — Xevant, a leading healthcare analytics and technology solutions provider, is excited to announce the launch of its latest eBook, "The Top 4 PBM Trends (And What to Expect Next)." Rooted in its mission to achieve the lowest net healthcare cost through intelligent, real-time, automated technology, this comprehensive guide serves as a beacon for healthcare decision-makers, equipping them with essential knowledge to navigate the complexities of the evolving PBM landscape.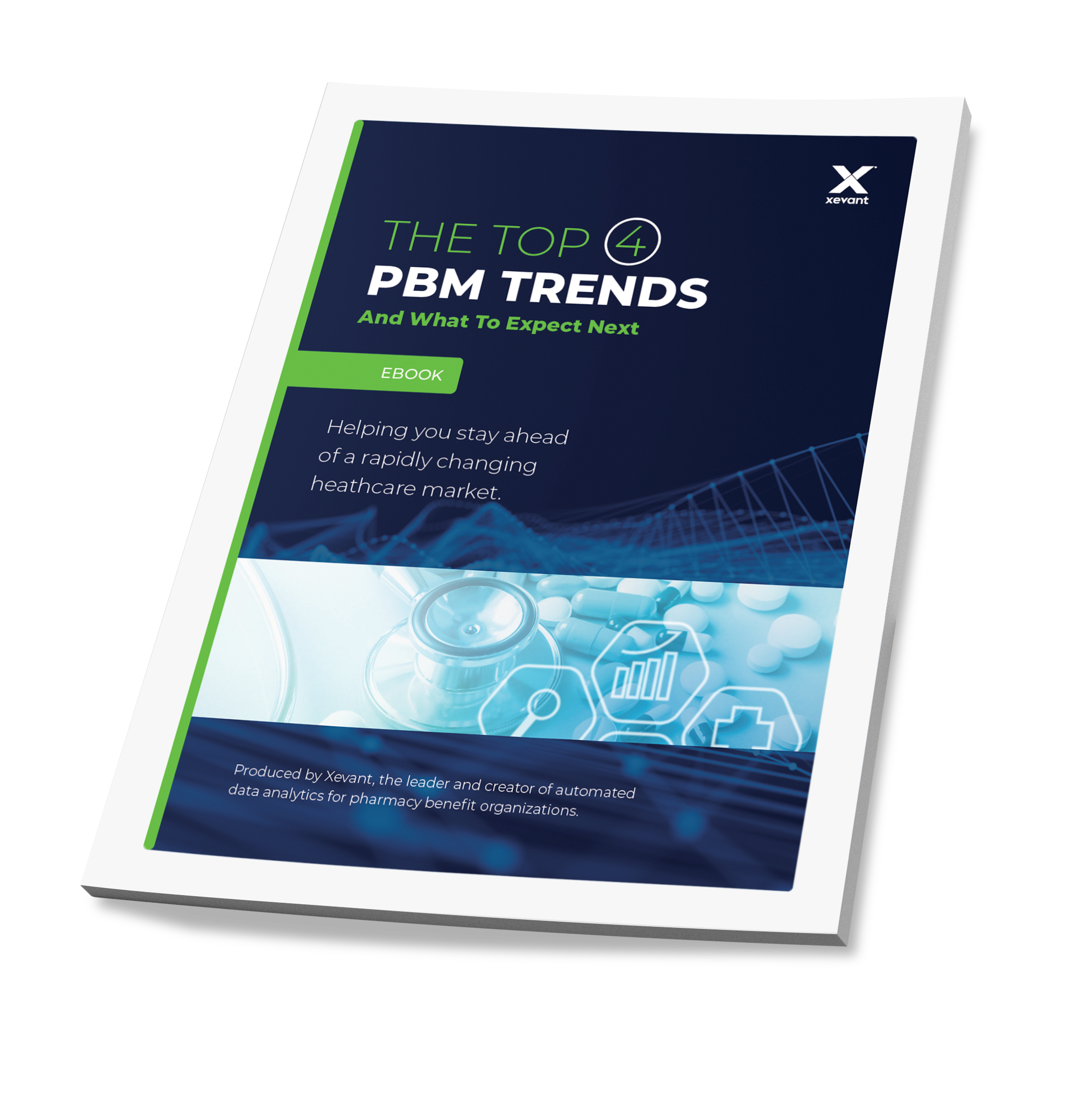 In an era of complex healthcare and pharmacy environments, the eBook serves as an indispensable resource for stakeholders striving to manage rising costs without compromising on the quality of care. Xevant's eBook offers a proactive approach, arming readers with the knowledge to adapt to positive and negative shifts in the industry.
The eBook explores four pivotal trends shaping the future of Pharmacy Benefit Management:
1. BIOSIMILARS GROWTH:
The increasing competition from biosimilars continues to reshape the specialty market. The eBook analyzes the implications for patients and payers, providing a deep understanding of this transformative trend.
2. BEST-IN-CLASS COLLABORATION:
Dynamic integration of diverse stakeholders is changing the delivery of health and pharmacy care. Xevant highlights innovative efforts by leading health plans, showcasing the transformative power of collaboration in the industry.
3. REAL-TIME DATA OPTIMIZATION:
With the market moving towards dynamic integration, real-time pharmacy benefits optimization has never been more critical. The eBook emphasizes the pivotal role of data in ensuring optimal outcomes for patients and organizations.
4. DRUG COST TRANSPARENCY:
Collaborative initiatives, including legislative action and real-time access to rebate data, are delivering significant savings to patients and payers. Xevant explores the advancements driving transparency and cost-efficiency in pharmaceuticals.
"At Xevant, we believe in empowering healthcare professionals with actionable insights. 'The Top 4 PBM Trends (And What to Expect Next)' provides a roadmap for navigating the evolving PBM landscape, enabling organizations to make informed decisions," said Brandon Newman, CEO & Founder of Xevant. "Our eBook equips readers with the knowledge they need to proactively adapt to industry changes and ensure the sustainability of healthcare."
"The Top 4 PBM Trends (And What to Expect Next)" is available for download on the Xevant website here. Xevant also offers a webinar on-demand where Newman covers these trends with additional commentary from veteran pharmacist Sahily Paoline and client strategist Laura Phillipson.
For more information about Xevant and its contributions to the PBM industry, please visit www.xevant.com.
About Xevant:
Xevant's revolutionary pharmacy benefits platform infuses real-time automation and alerts throughout the data analysis process, accelerating and simplifying the painstaking task of report building for PBMs, TPAs, Health Plans, Brokers, and Consultants. With Xevant, critical pharmacy analysis that took weeks, months, or more can now be done instantly. The results are optimized business processes, reduced operating costs, and improved patient outcomes. Xevant is recognized as one of Modern Healthcare's Best Places to Work and America's No. 1 Fastest Growing Private Software Company on the 2022 Inc. 5000 list.
A photo accompanying this announcement is available at https://www.globenewswire.com/NewsRoom/AttachmentNg/7acfd67f-2b1a-4917-a78c-c115a8786e38
CONTACT: Media Contact: Kayley Green, Corporate Comms Manager [email protected]

Disclaimer: The above press release comes to you under an arrangement with GlobeNewswire. AfternoonHeadlines.com takes no editorial responsibility for the same.