Strengthening DeFi with $FELIX: Enhanced Security & Innovative Tokenomics
PHOENIX , July 04, 2023 (GLOBE NEWSWIRE) — In this piece, we will explore the most recent developments from the Magic Bag team, with a broader emphasis on their ongoing initiatives to bolster security, preclude vulnerabilities, and augment user engagement.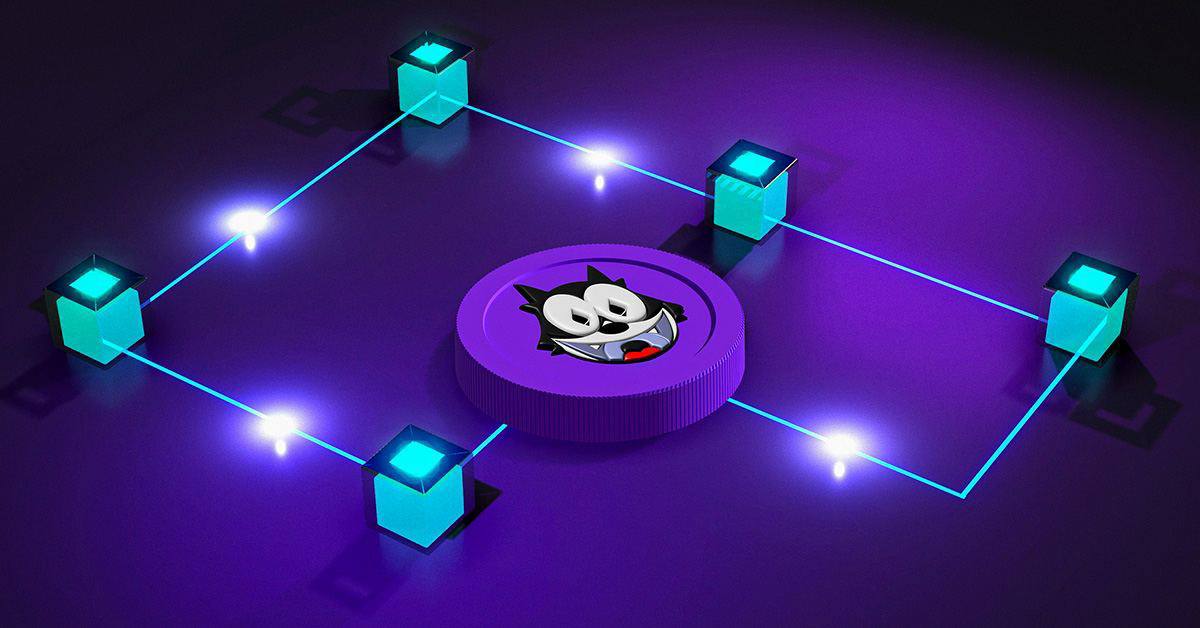 A crucial part of our article would be the unique tokenomics of the $FELIX token. While the security and efficiency of Ethereum reflections remains a core aspect, we'll also shed light on the overall architecture of these tokenomics, ensuring an understanding of all its integral features. We believe that every aspect of the tokenomics contributes to making $FELIX not just a valuable, but secure and user-centric token. 
Inside the Magic Bag: A Snapshot of the Ecosystem
Magic Bag stands out with its unique approach to tokenomics and its commitment to creating a dynamic and rewarding ecosystem for its users. At its core, Magic Bag is powered by the $FELIX token, a hyper-deflationary ERC20 token with more than a few tricks up its sleeves.
This unique token not only propels new dimensions of innovation in the DeFi sphere, but also incorporates a genuine burn mechanism and a distinctive 'Smart' Auto-LP function. These additional features bring a whole new level of innovation to the DeFi space.
The $FELIX token operates on a smart contract that changes its function with every interaction. This means that with every buy or sell transaction, holders are rewarded with one of four possible outcomes: True Burn, Smart LP, Ethereum reflections or Treasury.  
Ethereum Reflections is a core feature of Magic Bag that allows holders to earn Ethereum based on the percentage of $FELIX they own, thereby encouraging long term holding. Whenever the contract triggers the "Reflect"  function, token holders are assigned a portion of those reflections based on the extent of their holdings.
True Burn is a process where $FELIX tokens are permanently removed or "burned" from the total supply. This decreases the total supply of tokens, which can potentially increase the value of the remaining tokens. 
But the True Burn feature isn't the only factor in play. It works together with the special 'Smart' Auto-LP function that consistently adds more liquidity. These two functions create a clever cycle. 

With each transaction, the True Burn feature reduces the total token supply, while the 'Smart' Auto-LP function simultaneously increases the liquidity pool. This dual function maintains a balance between scarcity and availability – a continually decreasing supply offset by steadily increasing liquidity. 
Smart LP stands for Smart Liquidity Pool. It's a feature that automatically contributes to the liquidity of $FELIX, rewarding LP token holders without the costs associated with standard Auto LP.
Our unique way of providing liquidity truly distinguishes us. Unlike the typical Auto LP functions found in the market, our low-cost, self-increasing LP feature reshapes the traditional model. This automatic process works hard to boost the liquidity of $FELIX while at the same time rewarding LP token holders, without the usual costs associated with an Auto LP.
The key to its uniqueness is its efficient redirection of tokens. Instead of following the usual path of selling 50% of tokens and pairing with ETH which incurs heavy gas fees, the tokens are instead redirected into the LP pair directly. This method has the effect of the corresponding ETH not leaving the pool and ensures there's always attractive liquidity in the pool while increasing the rewards for LP token holders.
This has a dual advantage for our community. First, it offers constant liquidity support, decreasing the likelihood of abrupt price changes, and second, it ensures a regular flow of rewards for those who participate in providing liquidity. This approach guarantees a win-win for both the $FELIX system and its users, fostering a more robust and advantageous environment for everyone.
Integral to the $FELIX architecture, the Treasury feature is committed to ensuring the long-term viability and robustness of the project. It provides multifaceted benefits to the token holders by generating additional rewards, facilitating token buybacks and burns, and contributing to the liquidity pool. This treasury mechanism works in harmony with the other functions, collectively contributing to a dynamic and sustainable $FELIX ecosystem.
In essence, the Magic Bag ecosystem is designed to reward its users at every step. With its innovative tokenomics, low gas fees, and dynamic functionality, $FELIX is truly the magic bag of tricks for the modern DeFi era.
Safeguarding the Integrity and Stability of the Magic Bag Ecosystem
The stability and integrity of a project's ecosystem are paramount in DeFi. At Magic Bag, we are committed to maintaining these aspects at the highest level. Our ecosystem is not just a platform; it's a community built on trust, innovation, and the shared vision of reimagining the DeFi space.
Our team is constantly monitoring and improving the security protocols to ensure that $FELIX remains a secure and reliable token. We have implemented robust security measures and are always on the lookout for potential future threats and vulnerabilities such as flash loan exploits, that can destabilize tokens and erode trust in projects. This proactive approach to security is a testament to our dedication to our community and the trust they have placed in us.
Moreover, we are continuously working on improving the stability of our ecosystem. We understand that in the fast-paced world of DeFi, stability is key to sustainability. Therefore, we are always optimizing our systems and processes to ensure that our ecosystem can withstand market fluctuations and maintain its steady growth trajectory.
"The Magic Bag project has shown a commendable commitment to security. Their proactive approach to preventing potential threats and their continuous efforts to enhance the stability of their ecosystem are a testament to their dedication to their community." [Audit company quote]
Safeguarding the integrity and stability of the Magic Bag ecosystem is not just a responsibility; it's our mission. We are committed to ensuring that $FELIX continues to be a secure, reliable, and rewarding token for our community.
Highlighting New Features and $FELIX's Future Path
The $FELIX token stands out with its innovative features and ability to offer Ethereum reflections to its holders. This distinct mechanism enables holders to earn Ethereum commensurate with their percentage of $FELIX ownership, encouraging increased investment and holding, as opposed to selling.
In addition, we are thrilled to present a decentralized Auto LP function that directly rewards LP holders. This symbiotic relationship between our True Burn function and the Auto LP creates a unique dynamic – a simultaneous supply shock and enhanced liquidity, resulting in a growing value that transcends the conventional market cap.
One of our notable breakthroughs is our fully customized smart contract designed to keep gas fees low. We've taken measures to ensure that gas fees for processing Reflections and Treasury are absorbed by the team, further reducing the cost barrier for our users.
And there's more on the horizon! We are in the process of developing a unique and innovative staking platform, offering more opportunities for our holders to earn rewards. This platform will add another layer of incentives, driving further engagement within our ecosystem.
While the security and functionality of reflections remains a priority, our team is relentlessly innovating and working to introduce even more benefits to our community. 
We are committed to ensuring the Magic Bag platform remains at the forefront of DeFi space, serving our users' needs and exceeding their expectations.
Wrapping Up
The journey of Magic Bag and $FELIX is a testament to our commitment to innovation, security, and community engagement. As we continue to fortify our foundation in DeFi, we're excited about the promising future that lies ahead. We're grateful for the unwavering support of our community and invite you to stay tuned for more thrilling updates and developments. Together, we're creating a stronger, more secure future in DeFi.
CONTACT: Magic Bag info at magicbag.io

Disclaimer: The above press release comes to you under an arrangement with GlobeNewswire. AfternoonHeadlines.com takes no editorial responsibility for the same.