SparingVision appoints Joseph C. Papa as Chairman
SparingVision appoints Joseph C. Papa as Chairman
Former Bausch and Lomb Chairman and CEO joins as non-executive independent Chairman as SparingVision enters the clinic with first gene agnostic lead program SPVN06
Paris, April 5, 2023 – SparingVision, a clinical-stage genomic medicine company developing vision-saving treatments for ocular diseases, today announces the appointment of Joseph C. Papa as its independent Chairman.
Papa brings over 30 years of experience in the healthcare sector, having most recently served as Chief Executive Officer and Chairman at Bausch and Lomb Corporation ("Bausch and Lomb") (NYSE: BLCO) a global eye health company. During his tenure, Papa successfully led the Company's IPO in May 2022 to raise $630 million. Prior to his role at Bausch and Lomb, Papa was the Chief Executive Officer and Chairman of Valeant Pharmaceuticals International Inc. ("Valeant"), a multinational pharmaceutical company that later rebranded as Bausch Health Companies Inc.
Papa has held various leadership positions in the pharmaceutical industry throughout his career. He served as the Chairman and CEO of Perrigo, a private-label over-the-counter pharmaceuticals manufacturer, and led the pharmaceutical and technologies services division at Cardinal Health, a healthcare services and distribution company. Before that, Papa held the role of President and Chief Operating Officer at Watson Pharmaceuticals and worked for 14 years at Novartis Pharmaceuticals in the US and Switzerland.
Stéphane Boissel, President and Chief Executive Officer of SparingVision, said: "Joe's extensive expertise, both within the ophthalmology space and the Boardroom of some of the world's leading healthcare companies, will be invaluable to SparingVision as we translate our pioneering genomic medicine pipeline through the clinic and into vision-saving treatments. SparingVision is at a pivotal time in its development with our lead gene agnostic asset SPVN-06 in the clinic for retinitis pigmentosa and our other programs making significant progress. We look forward to Joe's counsel at the Board as we continue to deliver on our mission to bring treatments to all patients affected by inherited retinal diseases, regardless of genetic cause."
Joseph C. Papa, Chairman of SparingVision, said: " SparingVision has built an unprecedented pipeline of synergistic genomic medicines in the ocular space and it is a great honor to be appointed as the Company's Chairman. I am impressed by the team's deep scientific expertise and passion for building a very different company, harnessing the potential of gene therapy and genome editing to bring cutting-edge innovation to ocular disease treatment. I look forward to working with the team to bring new hope to patients worldwide."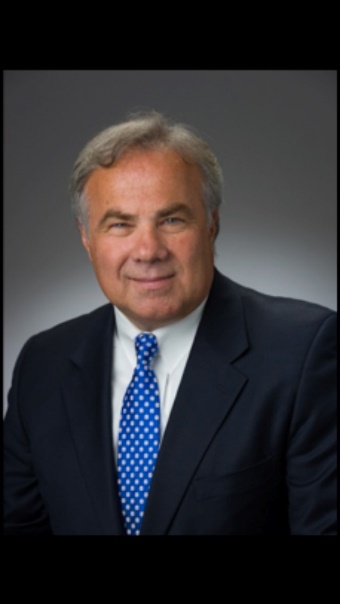 **ENDS**
Contacts:
SparingVision
Stéphane Boissel
'Président' and CEO
Nathalie Trepo
Investor Relations
[email protected]
Consilium Strategic Communications
Amber Fennell, Genevieve Wilson, Davide Salvi
+44 (0)20 3709 5700
[email protected]
NOTES TO EDITORS:
About SparingVision
SparingVision is a clinical stage genomic medicines company with a mission to translate pioneering science into vision-saving treatments. Leveraging its unparalleled understanding of retinal diseases, SparingVision has built the world's most compelling portfolio of synergistic cutting-edge gene therapy and genome editing treatments for inherited retinal diseases (IRDs). Both of its most advanced products, SPVN06 and SPVN20 look to go beyond single gene correction therapies to deliver new gene agnostic treatments for Retinitis Pigmentosa (RP), a group of IRDs which are a leading cause of blindness globally. The Company also has a strategic collaboration with Intellia Therapeutics (NASDAQ: NTLA) to develop novel genome editing-based treatments for ocular diseases utilizing CRISPR-Cas9 technology.
SparingVision is a spin-off from the Paris Vision Institute and is backed by high-quality international investors including 4BIO Capital, AdBio Partners, Bpifrance, RD Fund (US), Fondation Voir & Entendre, Intellia Therapeutics, UPMC Enterprises, Jeito Capital, and Ysios Capital.
Visit www.sparingvision.com for more and follow us on LinkedIn and Twitter @SparingVision.

Disclaimer: The above press release comes to you under an arrangement with GlobeNewswire. AfternoonHeadlines.com takes no editorial responsibility for the same.