Saber Más Channel Premieres Sony BBC Earth TV Series Fishing Impossible on Sunday, October 8th
Saber Más is a FAST channel from Olympusat, LLC, featuring documentary films, signature series from around the world and films, all in Spanish and HD
Watch Fishing Impossible on Saber Más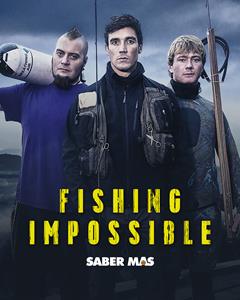 This Sunday October 8th on Saber Más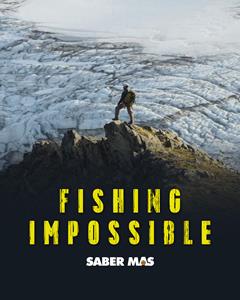 West Palm Beach, Oct. 06, 2023 (GLOBE NEWSWIRE) — Saber Más, a FAST channel from Olympusat, LLC, featuring documentary films, signature series from around the world and films never seen in the U.S., all in Spanish and HD, will be premiering the well-known BBC TV series Fishing Impossible on Sunday, October 8th at 5:45 PM ET. 
"We are thrilled to bring Fishing Impossible to our viewers," Aurora Mohler, Chief Content Officer at Olympusat, LLC. "It is a unique and exciting show that will appeal to a wide audience. Whether you are a fishing enthusiast or just enjoy watching adventurous people do amazing things, you will love this show."
Fishing Impossible follows three best friends and fishing enthusiasts as they travel to extreme destinations in search of fish that are considered impossible to catch. From the depths of the Amazon rainforest to the frigid waters of the Arctic Ocean, no challenge is too great for these determined anglers.
The first season (10 episodes / 50 min each) is a thrill ride from start to finish, with adrenaline-fueled fishing antics, camaraderie, comedy, and friendly rivalry among Jay, Ex Royal-Marine, The Blowfish, marine biologist and Charlie, gadget-obsessed airline pilot embark. Viewers will also be treated to stunning visuals of some of the most beautiful places on Earth.
Saber Más is owned and operated by Olympusat, LLC., and it's currently available on Roku, FreeTV, LG, Plex, Distro, Hisense, and CanelaTV.
For more information, please visit www.olympusat.com. 
About Olympusat
Olympusat, LLC is a vertically integrated distributor and owner of Spanish and English language pay television channels in the U.S., including an expanding programming rights and global distribution footprint providing an original, world-class content library. In addition, the company's extensive portfolio of networks of 30+ HD and SD Spanish and English language television networks, includes a premium FAST channel suite.
Recognizing the ever-changing landscape within media and entertainment, Olympusat, LLC has launched FreeTV, an AVOD streaming service providing unique programing from around the world. FreeTV is available on streaming platforms across 17 regions in Latin America, and most recently in the United States. FreeTV is also available as a broadcast station serving the audience of Mexico City, Mexico as FreeTV 8.2.
Attachments
CONTACT: Jesus Pinango Olympusat +1 (561) 485-7544 [email protected] 

Disclaimer: The above press release comes to you under an arrangement with GlobeNewswire. AfternoonHeadlines.com takes no editorial responsibility for the same.