RobotPlusPlus to Showcase Innovative Hydroblasting Robot at Sea Asia 2023
Singapore, April 12, 2023 (GLOBE NEWSWIRE) — RobotPlusPlus, a prominent provider of robots designed for work-at-height, will showcase their Hydroblasting Robot – the HighMate V40 at Sea Asia. Sea Asia is a distinguished maritime and offshore event to be held in Singapore from April 25-27, 2023. The first Chinese company to specialize in the design and manufacture of such robots, RobotPlusPlus' HighMate V40 is equipped with a wastewater recovery system that can recycle up to 99.99% of the wastewater used during its operations.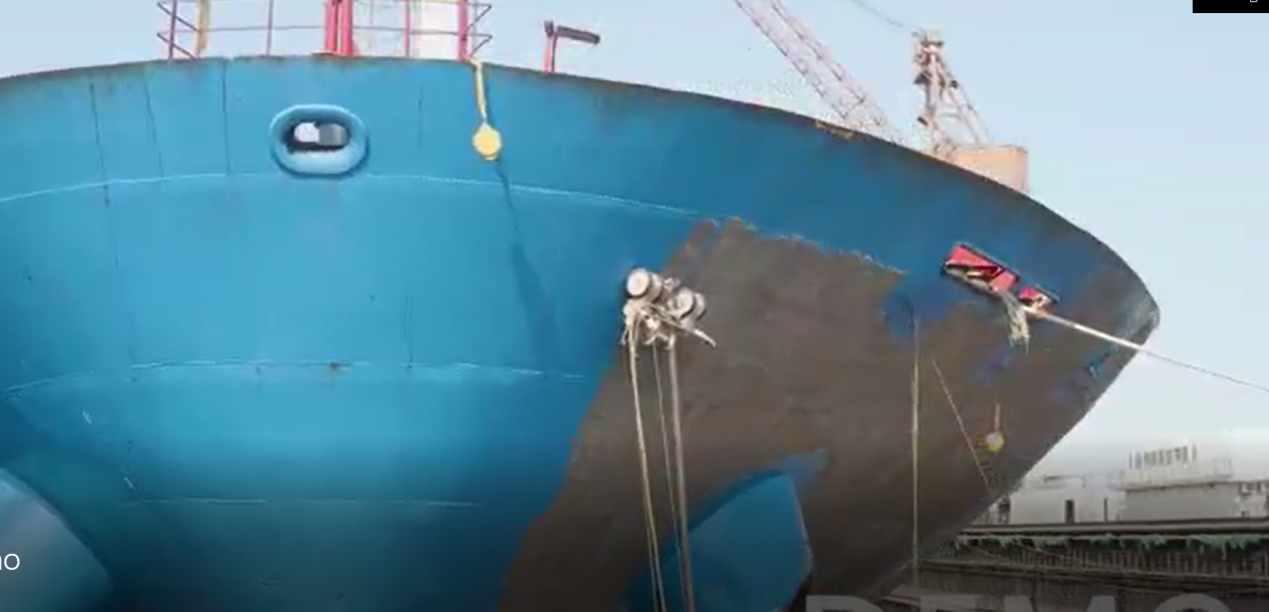 Ship hull hydroblasting robot | Credit: RobotPlusPlus
The HighMate V40 offers several features including autonomous hydroblasting and automatic lane change, making it a preferred option for surface preparation. It has been used for surface preparation of more than 400 ships, covering an area of over 1 million m2.
RobotPlusPlus' office in Singapore offers round-the-clock technical consulting and customer service to its clients, showcasing commitment to providing safe, environmentally-friendly, and quality robotic solutions for work-at-height. "Our Singapore team is fully committed to supporting distributors and enhancing the user experience," emphasized Mr. Si-di Liu, General Manager of RobotPlusPlus Singapore.
RobotPlusPlus not only provides robots but also a comprehensive package solution for hydroblasting. This solution includes UHP pumps, vacuum recovery pumps, filtration units, and other necessary equipment, helping clients decrease costs, increase efficiency, and reduce environmental impact.
As stated by Dr. Huanyang Xu, Founder and CEO of RobotPlusPlus, "Our HighMate robots comply with European standards and have successfully passed both the Machinery Directive and Radio Equipment Directive tests. Moreover, TÜV Rheinland has granted us CE certification."
RobotPlusPlus dedicates itself to delivering innovative and effective robotic solutions to the maritime industry worldwide. With its mission to enhance human capabilities with the help of robots, RobotPlusPlus will continue offering the latest technological advancements in robotic solutions for work at heights, to clients worldwide.
Founded in 2015, RobotPlusPlus focuses on the independent research and development of intelligent specialized robots, and is the first company in China to realize the industrialization of aerial work robots. Through in-depth exploration of ship, chemical, energy and other industries, our products have been successfully applied in inspection, flaw detection, cleaning, de-rusting, spraying, polishing and more.
RobotPlusPlus Booth No. B2-P23
Date: 25-27 April 2023
Address: Marina Bay Sands, Singapore
RobotPlusPlus Press Contact: 
Vivien Hao
[email protected]
Related links 
http://en.robotplusplus.com/
CONTACT: Tim Brown- [email protected]

Disclaimer: The above press release comes to you under an arrangement with GlobeNewswire. AfternoonHeadlines.com takes no editorial responsibility for the same.