Rhizome Raises $2.5 Million, Launches to Ensure a Resilient Grid
Rhizome uses AI and climate/infrastructure data to model grid vulnerabilities from future extreme weather events on the grid, improving safety for communities
Rhizome Platform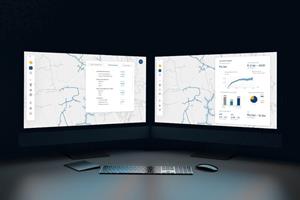 Rhizome Resilience Baseline Metrics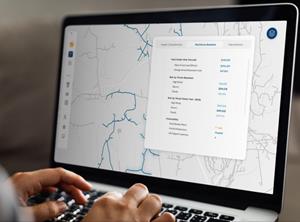 Rhizome Website Illustration Design

WASHINGTON, Oct. 24, 2023 (GLOBE NEWSWIRE) — Rhizome, the world's only climate resilience planning platform for the power grid, announced today its official launch, initial institutional capital raise of $2.5 million, and partnership with Seattle City Light and Vermont Electric Power Company (VELCO).
With ongoing engagements with several major electric utilities, Rhizome is primed to make the electric grid safe, reliable, and resilient by forecasting climate impacts on utility infrastructure and optimizing grid investments. As electric utilities spend billions of dollars to strengthen and modernize the grid, the Washington D.C.-based company aligns those 50-year infrastructure investments with 50-year future climate risk profiles. Rhizome's timely launch comes as more than $65 billion in funding will flow to the grid from the Bipartisan Infrastructure Law.
"As climate change escalates and its impacts become more devastating, we must be precise and decisive in modernizing the grid," said Rhizome co-founder and CEO Mishal Thadani. "Rhizome's veteran team is focused on helping utilities and regulators make the grid more resilient without significant cost increases for communities. Instead of looking at the past and hoping for the best, we are able to make high-resolution predictions about the grid of tomorrow."
Rhizome's software platform calculates the economic and social impacts of potential future power grid failures caused by climate change-fueled disasters such as storms, extreme temperatures, floods, and wildfires. Up until now, infrastructure investment planning has relied primarily on historical data. Rhizome pairs resilience research from national labs with infrastructure data and proprietary machine learning to place a "value of resilience" on every proposed grid investment. This informs utilities and regulators on the optimal investment plans that mitigate the most risk per dollar. Replacing and hardening aging assets, vegetation management, distribution automation devices, and distributed energy resources are all examples of interventions that Rhizome's platform is able to assess.
"The intersection of climate change impacts and the age of machine learning is unfolding right now," said Rhizome co-founder and CTO Rahul Dubey. "Machine learning capabilities are lifelines in planning for extreme weather events and their devastating impacts, and recent advancements could not be more urgent, nor more timely. Rhizome is meeting our biggest global challenge with tools, scientifically proven frameworks, and a platform fit for the job."
Extreme weather events are more impactful and more frequent than ever before. The United States has been hit with 24 separate billion-dollar disasters so far this year, the most per year since records have been kept. Those least responsible for climate change – underserved communities – are the hardest hit during extreme weather events. Rhizome's planning platform incorporates local and federal environmental justice datasets to ensure that these communities are more protected against climate change.
Rhizome's first utility partners are located in diverse geographies on both coasts. Seattle City Light (SCL), the public utility providing electricity to Seattle and its neighboring communities, is the 10th largest public utility in the US. SCL is partnering with Rhizome to protect its service network in the face of future extreme weather. SCL was one of the first electric utilities in the U.S. to develop a Climate Change Vulnerability Assessment and Adaptation Plan to better understand future climate impacts to their system.
On the East Coast, Vermont Electric Power Company (VELCO), works with Vermont's 17 local utilities and the New England grid operator to meet high national and regional standards of reliability even during extreme weather events. Rhizome is also currently working with other major utilities in the Northeast and Pacific Northwest.
"There's currently a lack of reliable, cost-effective tools to help utilities mitigate risk related to increasingly frequent extreme weather events," said Kerrick Johnson, Chief Innovation and Communications Officer at VELCO. "We have been excited to partner with Rhizome to better assess, prepare and mitigate such events' impacts to our customers. They are doing critical work to address the stability of the grid."
Rhizome's platform allows utilities and their regulators to understand the decisions and investments weighed through benefit-cost analyses, powered by forward-looking climate risk models.
"There's a targeted need for capabilities supporting the electricity sector in quantifying and valuing the resilience contribution of potential grid investments," said Dr. Bobby Jeffers, an expert in energy resilience R&D. "Those capabilities can't solely rely on historic information because hazards and the grid technology landscape are both evolving rapidly. Utilizing AI and machine learning approaches, like Rhizome does, fills a targeted gap toward the sector's ability to provide not only clean electricity, but resilient electricity."
Rhizome has raised $2.5 million in institutional venture capital and is backed by a myriad of climate technology investors, including Looking Glass, Intelis Capital, Jetstream, El Cap, Streetlife, Everywhere, Stepchange, and Kindergarten. As the CEO and Co-Founder of Rhizome, Thadani brings over a decade of infrastructure resilience knowledge and experience. Thadani has worked in clean energy and grid resiliency at Urbint, BP Wind Energy, Pattern Energy, Direct Energy and District Solar. As the Chief Technology Officer and Co-Founder, Dubey has held various executive and leadership roles in machine learning, data analytics and application suites.
About Rhizome
Rhizome is an AI-powered software platform that helps utilities identify vulnerabilities from climate threats, quantify risk at high resolutions, and measure the economic and social benefits of grid-enhancing investments. Rhizome provides the highest standard of equitable climate risk mitigation to ensure that communities and businesses are protected against intensifying extreme weather events.
Media Contact
FischTank PR
[email protected]
Photos accompanying this announcement are available at:
https://www.globenewswire.com/NewsRoom/AttachmentNg/2e2bfbce-024a-4fe4-adef-fa0efc01945f
https://www.globenewswire.com/NewsRoom/AttachmentNg/2713e24a-70fd-4dbd-95e7-0757ae2296a0
https://www.globenewswire.com/NewsRoom/AttachmentNg/56b21b3c-7b19-44ef-9f96-ff00505ab243

Disclaimer: The above press release comes to you under an arrangement with GlobeNewswire. AfternoonHeadlines.com takes no editorial responsibility for the same.