REPO Token's Remarkable Relaunch: From Sturdy Beginnings to Promising Valuations
DENVER-COLORADO, Oct. 05, 2023 (GLOBE NEWSWIRE) — In today's rapidly evolving digital token landscape, $REPO has distinguished itself with its recent successful relaunch. Testament to this was the seamless airdrop for early holders, signaling not just the project's technical prowess, but also the commitment of the $REPO Team.
Following the Relaunch, preliminary evaluations suggest the imminent Repo Bot could be a competitive force in the market. From an investment standpoint, with $REPO's current valuation at a stable $100k floor and the potential to grow, an investment today could see significant appreciation, especially if the token's momentum drives it towards or beyond a $10 million market cap.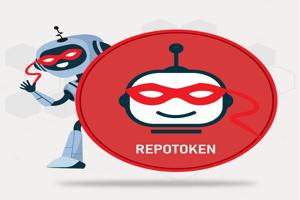 What's driven the broad support for $REPO is its core developer's steadfast commitment to the token's longevity and utility. The token's swift rise to a $2 million market cap during its original debut was demonstrative of organic trust and tangible utility, features often sought after by seasoned investors.
Behind the scenes, there's considerable chatter about the $REPO team's credentials. Talk of their extensive experience and connections with major players in both the established tech and emerging Web3 arenas adds weight to the project's credibility. Though the specifics are held in confidence, the sophistication of $REPO's technology and its future-focused roadmap clearly mirror the expertise behind it.
At the heart of $REPO's value proposition is the Repo Bot. Built on tech foundations comparable to industry leaders like ChatGPT, its aim transcends mere profitability; it focuses on fostering trust. In an industry where clarity and transparency are premium, $REPO carves a niche, prioritizing investor security and ensuring consistent returns.

The narrative for $REPO doesn't culminate here. Indications point toward a broader ambition of transitioning into a comprehensive crypto ecosystem. It's more than just the launch of a token; it's a strategic move to position $REPO as a pioneering entity in cryptocurrency's future.
With the V2 now active, the global financial community is keenly observing. Given V1's achievements and the developer's impeccable track record, V2 is anticipated to further strengthen $REPO's reputation in the crypto sector.
For those interested in a detailed examination of $REPO's trajectory, its objectives, or to engage with its dynamic community, the following platforms offer insights:
Telegram: https://t.me/RepoTokenPortal
Website: https://www.getrepotoken.com/
Twitter: https://twitter.com/repotoken
DexTools: https://www.dextools.io/app/en/ether/pair-explorer/0x7418ab7828c07df7fe299c0ecb3a780620fa880c
Disclaimer: The information provided in this press release is not a solicitation for investment, or intended as investment advice, financial advice, or trading advice. It is strongly recommended that you practice due diligence (including consultation with a professional financial advisor) before investing in or trading securities and cryptocurrency.
CONTACT: George Signorelli X at GetRepoToken.com

Disclaimer: The above press release comes to you under an arrangement with GlobeNewswire. AfternoonHeadlines.com takes no editorial responsibility for the same.