QSR Industry Titan, Bryon Stephens, Named Chief Development Officer for Savvy Sliders
The Goal is to Build More Than 500 Stores for America's Fastest Growing Slider Brand
Bryon Stephens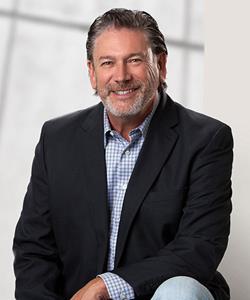 Savvy Sliders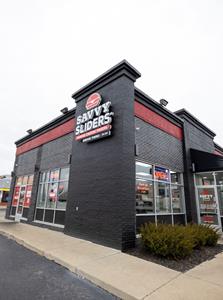 Detroit, MI, June 20, 2023 (GLOBE NEWSWIRE) — Michigan based Savvy Sliders announced today that Bryon Stephens will be its Chief Development Officer.   Stephens brings 35 years of industry knowledge to the Savvy Sliders brand.  With 35 stores open today, and another 30 in development, Stephens will guide the three-year old brand to a growth trajectory of more than 500 stores over the next 48 months.
"We've created a concept that reimagines what a slider means to consumers by providing them with "More 2 Love" in our products and services, and by giving back in the communities we do business in through our "More 2 Love" foundation," said Happy Asker, Founder-CEO of Savvy Sliders.  "With Bryon's leadership and knowledge, this unique partnership will lead us to explosive growth throughout the world."
While at A&W Restaurants, Bryon spearheaded the development efforts that saw the evolution of co-branding, putting two great brands together under one roof. The initiative drove A&W's acquisition of Long John Silvers and Tricon Global Restaurant's subsequent purchase of Yorkshire Global Restaurants, forming YUM! Brands … the world's largest restaurant company with more than 32,000 restaurants worldwide.  Stephens has opened more than 2,000 franchise outlets while at Yorkshire & YUM! and is credited with developing more than 3,000 different franchise outlets over several brands throughout his career.
"What Happy and the team have created here at Savvy Sliders is unique and well positioned to attract consumers looking for a better QSR experience," said Stephens.  "The branding, the service, the technology, and the incredible food all culminate in creating fans of Savvy Sliders.  This will drive the results of our units, and our Franchisees will benefit from all-of-this working together.  I look forward to bringing this opportunity to the Franchise market!"
The Stephens announcement follows Savvy Slider's recent recognition as one of "The Top 150 New and Emerging Franchise Brands of 2023" by Entrepreneur Magazine and one of the "Fastest Growing Five Operators" by Technomic.
About Bryon Stephens:
Hailing from Logansport, Indiana, Bryon Stephens' experience in franchising across multiple verticals has positioned him as an industry leader in brand development.
Bryon believes the key to achieving strong growth results lies in a company's culture. By operating within a set of self-determined cultural beliefs, the company establishes tangible guidelines that each of its constituents can follow, no matter how large the business grows.
With that wisdom, Bryon joined Marco's Pizza in 2004. As Vice President of Development – and later, Chief Operating Officer – his innovative approach to systemwide expansion led to the company's rapid, award-winning growth.
After being named President of Marco's Pizza in 2014, Bryon focused on the strategic alignment of operations, marketing, supply chain, finance, information technology and restaurant development to accomplish bold sales and growth goals, while maintaining high benchmarks for product quality and guest satisfaction.
Under his leadership, Marco's grew from 115 units to over 800 by the end of 2018.  Unit profitability increased significantly and systemwide sales increased to over $500 million annually. While at Marco's Pizza, Bryon was featured on the hit CBS series, "Undercover Boss".
In 2018, Bryon served as CEO of the Extreme Leadership Institute, which follows the teachings of Extreme Leadership's Chairman Steve Farber, and educated business leaders and teams on how to become extreme leaders and drive radical results.
In addition to his C-suite roles, he has worked with a-number-of entrepreneurs to launch successful start-up restaurant concepts as a business consultant, focusing on marketing, branding, growth, operational systems and execution.
About Savvy Sliders:
Founder-CEO, Happy Asker, started with a dream and a strong vision to reimagine what a slider should be and in2018 he opened his first Savvy Sliders location in Commerce Township, MI.  Today, Savvy Sliders has 35 locations in Metro Detroit with 30 more in development in Michigan, Ohio, Indiana, Tennessee, Florida, and Texas.  The growth of the company has made it the fastest growing slider brand in America.
Savvy Sliders uses only the freshest ingredients and a variety of featured options including its certified Angus beef that is never frozen, hand breaded chicken fingers and hand spun custard shakes. Savvy Sliders is committed to a QSR experience that is bigger, better and bolder anchored by its duo combo box which includes two famous sliders (mix and match), seasoned fries along with a beverage or hand spun custard shake.
With its Savvy Sliders University, its primary objective is to provide unprecedented commitment, advancement, and ownership opportunities across the country to potential franchisees.  Savvy Sliders has been recognized as one of the top new emerging franchises in the country and in early August will launch a groundbreaking marketing campaign promoting it's "More 2 Love" promise to consumers. 
Savvy Sliders Brand Mission:
To be the world's fastest growing slider company with products and services that deliver consumers a world-class, high-quality customer experience.  Savvy Sliders promises a "More 2 Love" relationship both in-store and throughout the communities we do business in.
For more information and Franchise opportunities, please visit: www.savvysliders.com 
Follow Savvy Sliders on social: 
Facebook: @SavvySliders 
Instagram: @SavvySliders 
Twitter: @Savvy_Sliders 
For IMAGES, please click here: Click this link for images 
For B-ROLL, please click here: Click this link for footage 
### 
Attachments
Bryon Stephens
Savvy Sliders
CONTACT: Dawn Kelley Expand Marketing Group 734-765-1429 [email protected] 

Disclaimer: The above press release comes to you under an arrangement with GlobeNewswire. AfternoonHeadlines.com takes no editorial responsibility for the same.