Project Venkman Wants You to Party with Bill Murray
Celebrating Bill's Birthday, New Membership Opens on OpenSa
AUSTIN, TEXAS, Sept. 21, 2023 (GLOBE NEWSWIRE) — Project Venkman is excited to announce the addition of a new membership tier in the Bill Murray 1000 Membership Program. The Bill Murray 1000 is the premier celebrity membership program offering 1000 true Bill Murray super-fans unique opportunities to attend one-of-a-kind in-person events with iconic actor, comedian, and writer.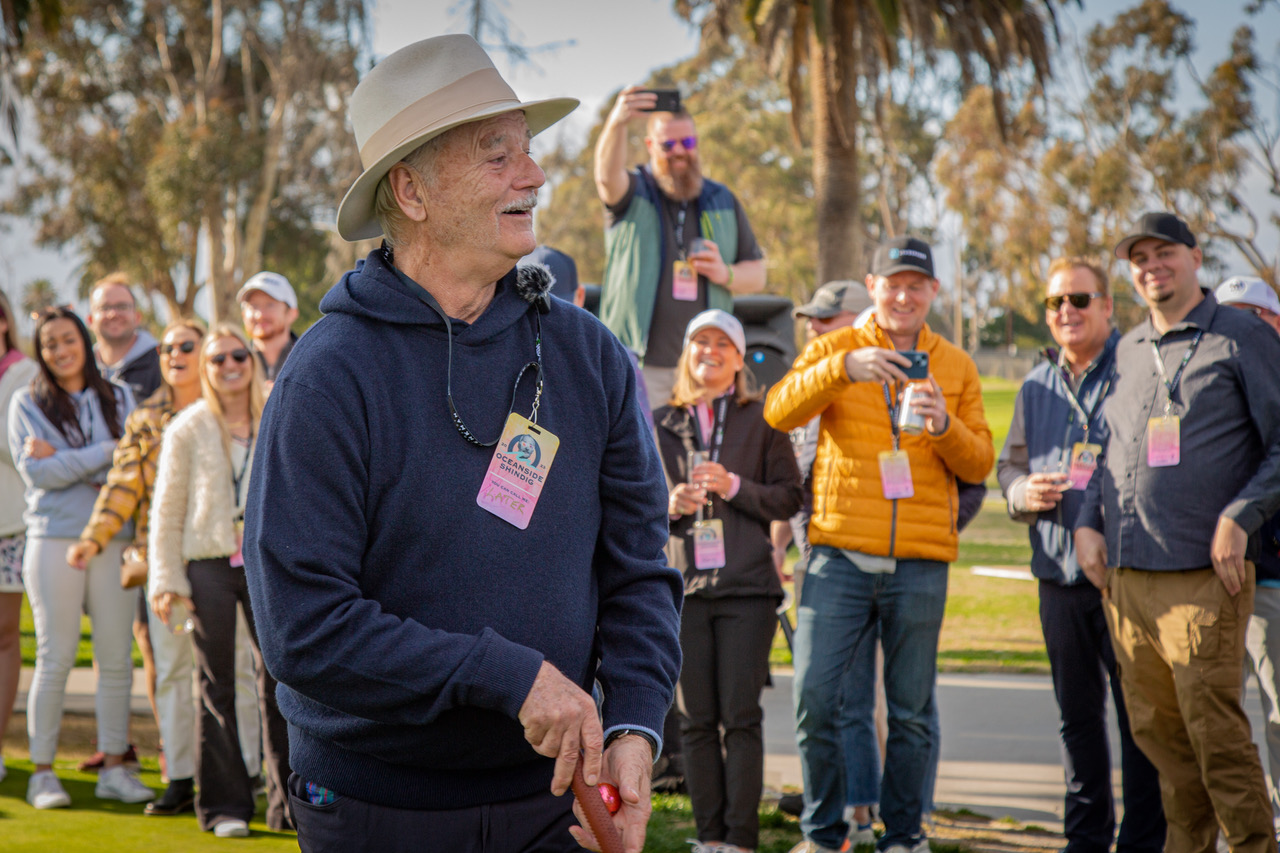 Bill Murray's birthday is September 21, and Project Venkman is celebrating by giving his fans a free membership to Bill Murray 1000 and a free chance to party with Bill Murray. The Open Edition membership tier is a new, no-cost entry point for Bill's fans to learn more about Bill Murray 1000 and enter raffles for tickets to the next in-person event with Bill Murray. 
In addition to ticket giveaways, an Open Edition membership is an access pass to play games, purchase custom merch, and join our Discord channels for true Bill fans.
In the week leading up to Bill Murray's birthday, Project Venkman will airdrop Open Edition memberships directly to the digital wallets of Bill Murray 1000 Original Bill and Destinations membership owners to make sure they receive Open Edition memberships that they can keep for themselves or share with others. Project Venkman is covering all costs of the airdrop, so this is completely free for members.
Open Edition memberships can be claimed at billmurray.club. You can claim with just an email address or you can claim with a digital wallet. By simply claiming an Open Edition membership you will be eligible for the event ticket raffles. Project Venkman is covering all costs of anyone claiming with an email address, so this is a fun, simple, and free way to join Bill Murray 1000.
Finally, on September 21, the Bill Murray 1000 will celebrate Bill Murray's birthday on Opensea where the Open Edition will be listed as a Notable Collection on the homepage. Project Venkman is offering a free Open Edition mint to anyone who wants to mint their own memberships. Minting one or many Open Edition memberships is completely free, however, the costs of transferring the memberships to your wallet will be the responsibility of the wallet owner.
"This a very sweet, very inclusive group of people, like Deadheads or Comicon people," said Bill Murray at a member event in January, "they bring a friend or a loved one and they are enjoying the fun. And the food is fantastic!"
To claim a Bill Murray 1000: Open Edition membership go to: billmurray.club
About Project Venkman
Project Venkman is a leading Web3 studio focused on community building and celebrity memberships. The company is dedicated to creating once-in-a-lifetime fan moments.
projectvenkman.com
CONTACT: Rick McDonald Tech Operations Project Venkman rick at venkmanholdings.com

Disclaimer: The above press release comes to you under an arrangement with GlobeNewswire. AfternoonHeadlines.com takes no editorial responsibility for the same.