Pepper Lunch Signs Significant North America Multi-Unit Development Agreement
Japan's iconic, DIY teppanyaki tracking to have 100 North America Locations open by 2026
Pepper Lunch's Beef Pepper Rice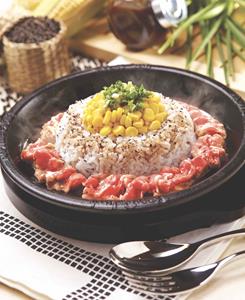 Various Pepper Lunch Dishes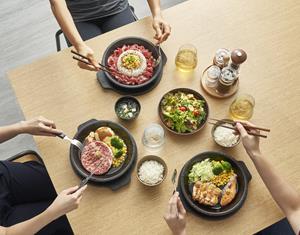 Pepper Lunch Dining Experience
LOS ANGELES, Oct. 12, 2023 (GLOBE NEWSWIRE) — Pepper Lunch, the Japanese-born experiential fast-casual concept unlike any other, with more than 500 locations in 15 countries, has announced it has signed its first development agreement for North America since announcing the company's investment in domestic expansion earlier this year, and less than three months after it filed its FDD.
The B.I.D. Investment Group has signed on to develop 10 units over the next five years in and around the Phoenix, AZ area, with the first location planned to open in late Q3, 2024. As distributors of restaurant equipment across 18 states, and with 50 years of combined expertise across food and beverage, B.I.D. Investment Group has a deep understanding of the nuances which go into operating a successful fast casual brand, from real estate, to design and construction, and delivering the elevated guest experience which has made Pepper Lunch a global favorite.
Established in 1994, Pepper Lunch is one of Japan's largest homegrown franchise restaurant brands with over 500 locations in 15 countries. Renowned for quality food served in a unique and innovative way for dining in or delivery, and with guest being able to get in, dine, and be on their way in 20 minutes for under $20, the beloved Japanese-based brand seeks experienced franchise partners to expand its proven business model and cutting-edge customer offerings across the United States.
"Our company operates in almost every aspect of the restaurant value chain, working to bring lower-cost solutions to development of the market. Pepper Lunch's value proposition, combined with the concept's uniqueness and menu flavor profiles, has clearly positioned it to become America's next big restaurant brand," said Jake Ireland, Managing Partner of B.I.D. Investment Group. "There is simply nothing like this in Phoenix, and we know that residents are always looking for new, fun, and exciting dining experiences. The area is also one of the fastest growing metros in the USA, driving the need for more dining options."
Instead of breaking the bank on expensive yakiniku Japanese BBQ, American diners continue to fall in love with Pepper Lunch's affordable teppanyaki-style concept that presents the novel menu of sizzling Steaks, Curry Rice, Teriyaki and Pasta based dishes, and don't forget the signature Pepper Rice on the brand's patented hot iron plate. At Pepper Lunch, each guest is the MasterChef, where they can 'Sizzle It Your Way.'
"Pepper Lunch's service and guest experience are unique and special, and the food is authentic, yet approachable," said Pepper Lunch CEO, Troy Hooper. "We're thrilled to kick off our domestic franchise expansion by partnering with industry veterans who understand the operational gameplan which leads to success."
About Pepper Lunch
The original Japanese D-I-Y teppan restaurant, Pepper Lunch was founded in 1994 by one of Japan's most famous chefs and entrepreneurs who wanted to introduce affordable premium steaks with quality ingredients served on a sizzling iron plate. Deliciously irresistible, Pepper Lunch proudly offers quality, tasty and affordable meals sourced from the finest ingredients paired with an unforgettable experience.
Contact:
Joshua Levitt
Media for Pepper Lunch
949.981.0757
[email protected]
Photos accompanying this announcement are available at:
https://www.globenewswire.com/NewsRoom/AttachmentNg/5fe7bcf0-835c-4c3a-9939-9a6320906a0e
https://www.globenewswire.com/NewsRoom/AttachmentNg/7703b93f-cdb6-4908-8dd9-909bd9afbaef
https://www.globenewswire.com/NewsRoom/AttachmentNg/92b29c3a-82b9-4d99-ad48-8ed9a22a3521
Disclaimer: The above press release comes to you under an arrangement with GlobeNewswire. AfternoonHeadlines.com takes no editorial responsibility for the same.