NSTS Bancorp Announces Extension of Stock Repurchase Program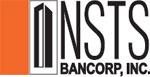 WAUKEGAN, Ill., Oct. 06, 2023 (GLOBE NEWSWIRE) — NSTS Bancorp, Inc. (NASDAQ: NSTS) (the "Company" or "NSTS Bancorp"), the stock holding company of North Shore Trust and Savings, announced today that its Board of Directors has approved the extension of the previously announced stock repurchase program that authorizes the Company to repurchase up to an aggregate of 269,898 shares of the Company's outstanding common stock. The shares authorized to be repurchased represent approximately 5.0% of the Company's then currently outstanding common stock. The previously approved program expired on September 29, 2023. The extended program will be in effect until September 30, 2024, unless earlier terminated.
As of October 5, 2023, the Company has repurchased 152,681 shares at an average price of $8.88 per share. An additional 117,217 shares are authorized for repurchase under the program.
"We believe the extension of the current stock repurchase program will continue to enhance our ability to efficiently manage our capital and provide a tool for creating value for our stockholders," said Stephen G. Lear, President and Chief Executive Officer of NSTS Bancorp.
Under the program, the shares may, at the discretion of management, be repurchased from time to time in open market purchases as market conditions warrant or in privately negotiated transactions, including pursuant to a Rule 10b5-1 plan, all as effected to the extent permitted by applicable law, including pursuant to the safe harbor provided under Rule 10b-18 of the Securities Exchange Act of 1934, as amended. The Company is not obligated to purchase any shares under the program, and the program may be discontinued at any time. The actual timing, number and share price of shares purchased under the repurchase program will be determined by the Company at its discretion and will depend on a number of factors, including the market price of the Company's stock, general market and economic conditions and applicable legal requirements.
About NSTS Bancorp, Inc. and North Shore Trust and Savings
NSTS Bancorp, Inc. is the stock holding company of North Shore Trust and Savings. As of June 30, 2023, NSTS Bancorp, Inc. had approximately $257 million in assets and operates from its headquarters and main banking office in Waukegan, Illinois, as well as two additional full-service branch offices located in Waukegan and Lindenhurst, Illinois, respectively. For over 100 years, North Shore Trust and Savings has served the local communities where it operates and has deep and longstanding relationships with its businesses and retail customers as well as local municipalities.
Forward-Looking Statements
Certain statements contained herein are considered forward-looking statements within the meaning of the federal securities laws and are intended to be covered by the safe harbor provisions of the Private Securities Litigation Reform Act of 1995. These statements, which are based on certain current assumptions and describe our future plans, strategies and expectations, can generally be identified by the use of the words "may," "will," "should," "could," "would," "plan," "potential," "estimate," "project," "believe," "intend," "anticipate," "expect," "target" and similar expressions.
Any forward-looking statement speaks only as of the date on which it is made. Forward-looking statements are based on current beliefs and expectations of management and are inherently subject to significant business, economic and competitive uncertainties and contingencies, many of which are beyond our control. In addition, these forward-looking statements are subject to assumptions with respect to future events, business strategies and decisions that are subject to change. Because of these and other uncertainties, our actual future results may be materially different from the results indicated by these forward-looking statements. Except as required by applicable law or regulation, we do not undertake, and we specifically disclaim any obligation, to update any forward-looking statements to reflect events or circumstances after the date of such statements or to reflect the occurrence of anticipated or unanticipated events.
CONTACT: Contact: Stephen G. Lear Chairman, President and Chief Executive Officer [email protected] (847) 336-4430

Disclaimer: The above press release comes to you under an arrangement with GlobeNewswire. AfternoonHeadlines.com takes no editorial responsibility for the same.