NOVA Chemicals sets bold ESG aspirations to lead the plastics circular economy
• Net-zero by 2050 • 30 per cent of polyethylene sales from recycled content by 2030 • Reduce Scope 1 and 2 absolute CO2 emissions by 30 per cent • Become a Top 30 company in Canada •Investment of USD $2-4 billion
New industry standards for driving the transition to the plastics circular economy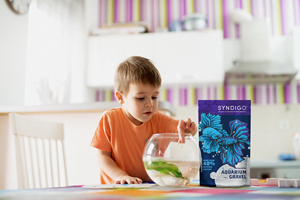 New industry standards for driving the transition to the plastics circular economy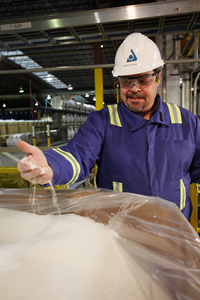 CALGARY, AB, March 22, 2023 (GLOBE NEWSWIRE) — NOVA Chemicals Corporation ("NOVA Chemicals") today announced sector-leading ESG ambitions to drive the circular economy for plastics, in line with its vision to become the leading sustainable polyethylene producer in North America.
By 2030, the company aims to:
Set new industry standards for driving the transition to the plastics circular economy and solidifying the market for recycled polyethylene, with 30 per cent of its polyethylene sales[i] from recycled contet;
Be at the forefront of decarbonization by reducing its Scope 1 and 2 absoute CO2 emissions by 30 per cent[ii]; and
Become a Top 30 company in Canada.
Outlined in NOVA 2030: Our Roadmap to Sustainability Leadership, NOVA Chemicals has also shared its aspiration to reach net-zero Scope 1 and 2 emissions by 2050.
"NOVA's Roadmap to Sustainability Leadership details a strong plan forward for the company to become the leader in sustainable polyethylene production while building on our commitments to developing innovative solutions for our customers, enabling the circular economy, and being a responsible steward of our environment," stated Danny Dweik, CEO. "Plastic products play an essential role in our daily lives. With our renewed purpose of reshaping plastics for a better, more sustainable world, we have developed a clear pathway to become a catalyst for a low carbon, zero-plastic-waste future."
To achieve these aspirations, NOVA Chemicals anticipates investing between USD$2-4 billion by 2030 to expand its sustainable product offerings, decarbonize assets, and build a state-of-the-art mechanical recycling business while exploring new advanced recycling technologies to create high-quality, high-performance recyclable and low carbon plastics.
Building on its proprietary, Advanced SCLAIRTECHTM technology (AST), NOVA Chemicals will explore expanding its product portfolio to include the development of innovative, advanced materials. These new product offerings, which will include the company's first ASTUTE™ polyolefin plastomers line, will better serve existing customers and provide more options for sustainability-focused end markets such as electric vehicles and renewables.
NOVA Chemicals has already begun growing its portfolio of recycled and recyclable polyethylene resins through its recently announced launch of SYNDIGO™ recycled polyethylene, a new portfolio of products made from circular polymers to encourage both waste and emissions reductions.
The company's 2030 aspirations are shorter-term objectives that will help NOVA Chemicals reach its ultimate goal of achieving net-zero Scope 1 and 2 absolute CO2 emissions by 2050. NOVA Chemicals has developed a technical solutions-focused roadmap for decarbonizing its asset base by improving energy efficiencies, electrifying and acquiring renewable power, and exploring clean hydrogen as a low carbon fuel source and Carbon Capture, Utilization, and Storage (CCUS). The company will also continue to pursue new technologies to abate and eliminate emissions from its production processes, such as the development of its proprietary Low Emissions Ethylene Process (LEEP™) technology.
The company has also announced a virtual power purchase agreement (VPPA) with Shell Energy for renewable power, marking the first of many opportunities to increase low carbon, renewable energy in its power portfolio.
Today's announcement builds upon NOVA Chemicals' long-standing commitment to developing innovative solutions for its customers while enabling the circular economy and preparing for and responding to a changing world. NOVA's approach to managing its material ESG topics including Responsible Care® and its commitment to the environment, health, and safety, can be found in its annual ESG report.
Learn more about NOVA 2030: Our Roadmap to Sustainability Leadership.
– 30 –
About NOVA Chemicals Corporation
NOVA Chemicals aspires to be the leading sustainable polyethylene producer in North America. Our driving purpose is to reshape plastics for a better, more sustainable world by delivering innovative solutions that help make everyday life healthier and safer and acting as a catalyst for a low carbon, zero-plastic-waste future. NOVA Chemicals' innovative and quality product offerings, value chain collaboration, and unique customer experience is what sets us apart; our customers use our products to create easy-to-recycle and recycled content films, packaging, and products. Our employees work to ensure health, safety, security, and environmental stewardship through our commitment to sustainability and Responsible Care®.
NOVA Chemicals, headquartered in Calgary, Alberta, Canada, has nearly 2,500 employees worldwide and is wholly owned by Mubadala Investment Company of the Emirate of Abu Dhabi, United Arab Emirates. Learn more at www.novachem.com or follow us on LinkedIn.
NOVA Chemicals' logo is a registered trademark of NOVA Brands Ltd.; authorized use.
Advanced SCLAIRTECH™, SYNDIGO™, LEEP™, and ASTUTE™ are trademarks of NOVA Chemicals. 
Responsible Care® is a registered trademark of the Chemistry Industry Association of Canada.
This news release contains forward-looking statements. By their nature, forward-looking statements require NOVA Chemicals to make assumptions and are subject to inherent risks and uncertainties. NOVA Chemicals' forward-looking statements are expressly qualified in their entirety by this cautionary statement. In addition, the forward-looking statements are made only as of the date of this news release, and except as required by applicable law, NOVA Chemicals undertakes no obligation to update the forward-looking statements to reflect new information, subsequent events or otherwise.
Statements in this news release as to future aspirations, ambitions or goals, including any projections or plans to reduce emissions or emissions intensity, and projections or plans to increased recycled polyethylene or in respect of circularity, to increase the size, value or ranking of NOVA Chemicals, or in regards to any investments or investment amounts, are forward-looking statements.  In addition, any roadmaps related to the foregoing represent forward-looking statements as well.  Any actual future results could vary depending on NOVA Chemicals' ability to execute on a timely and successful basis, on policy and consumer support, changes in laws and regulations, unforeseen difficulties, and the outcome of research efforts or technology developments.
---
[i] On a volume basis
[ii] Under operational control, 2020 baseline
Attachments
New industry standards for driving the transition to the plastics circular economy
New industry standards for driving the transition to the plastics circular economy
CONTACT: Samantha Peck, Manager, External Communications NOVA Chemicals 403-818-6104 [email protected] Patty Masry, Leader, Financial Reporting & Investor Relations NOVA Chemicals [email protected] 

Disclaimer: The above press release comes to you under an arrangement with GlobeNewswire. AfternoonHeadlines.com takes no editorial responsibility for the same.