New Buy Caviar Online Singapore Store Launch – Nomad's SG Shop Announces Premium Caviar Delivery
Singapore, July 25, 2023 (GLOBE NEWSWIRE) — NOMAD Caviar is offering Singapore residents high-quality caviar at accessible wholesale prices. For more information visit https://nomadcaviarsingapore.com/collections/all
The company's founder Jason Cohen has always had an entrepreneurial streak, reflected in his decades of experience in the hospitality industry and as one of the co-founders of Ce La Vi Group, a representative for the Fleming Hotel in Hong Kong. When the pandemic hit in 2020, Jason found himself at home in Hong Kong organising dinners for his visiting friends and family. He soon realised just how much money he was spending on buying caviar off the shelf.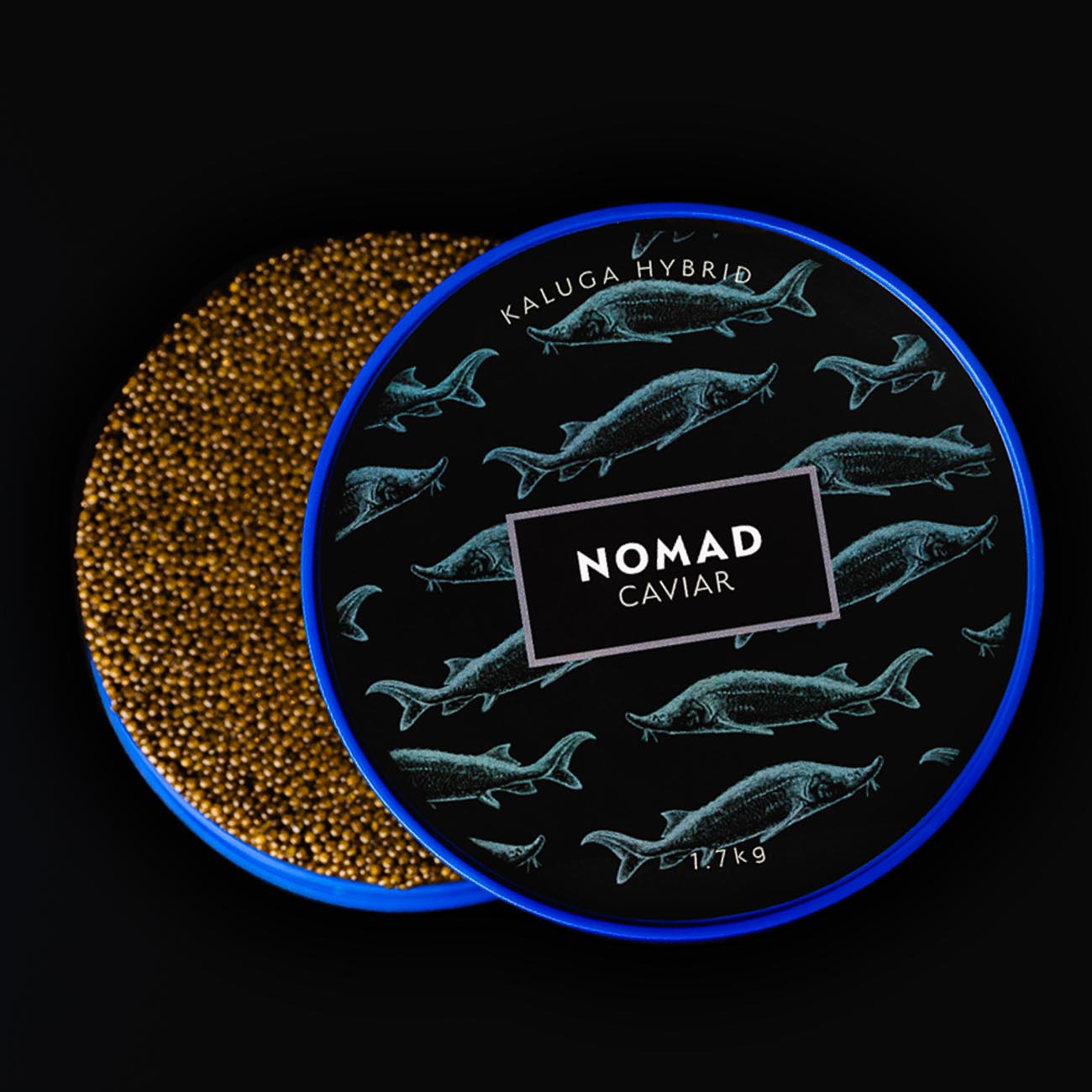 Jason says, "Caviar, as most people get to experience it, is only enjoyed as a measly mouthful on certain special occasions. Its rich and complex flavours, the fine buttery texture, and even some of its potent health benefits – are all short-changed. Most caviar aficionados never get to adequately savour everything that it has to offer. However, can you really blame them? The high price of most commercially available caviar offerings and its status as a luxury food make it nigh impossible to appreciate regularly and plentifully. When I first had this realisation, I knew something had to be done to fix it."
As the pandemic dragged on, Jason found himself ordering bulk quantities of caviar from local farms in and around Hong Kong. His large orders prompted suppliers to offer him huge discounts which he then leveraged and turned into a fledgling business. Since NOMAD Caviar was founded, it has contributed significantly to changing the perception of caviar from a rare delicacy to an everyday indulgence.
Today, NOMAD Caviar has established a direct farm-to-table distribution chain that brings the highest quality, sustainably farmed sturgeon eggs to its customers in Hong Kong, Singapore, and all over the world. The company also boasts a high-performing roster of experienced hospitality industry professionals who have a background in working for restaurants, bars, nightclubs, and hotels all over Asia.
As previously announced, the company's Kaluga Hybrid caviar, farmed from sturgeon that is a cousin to the farmed Beluga, has a large firm bead and bronze colour. The sturgeon is a cross between two species native to the Amur River basin, the Huso dauricus, which is considered the largest freshwater fish in the world, and Acipenser schrenckii (Amur) sturgeon. Kaluga caviar packs pleasant earthy and nutty aromas with notable minerality while having little to no fishiness to its flavour.
Singapore residents can purchase the Kaluga Hybrid caviar in four sizes – 250g in a bundle of two tins, 500g, 1kg, and 1.7kg for SGD 906.00, SGD 849.00, SGD 1,483.00, and SGD 2,027.00 respectively. NOMAD Singapore's online store also stocks other related accessories such as a NOMAD branded caviar spoon, caviar bowl, and company merch.
The company's sustainably farmed and hand-selected caviar ships in airtight tins for maximum freshness. NOMAD Caviar recommends storing it unopened in the fridge between 0°C to 2°C for up to two weeks. If opened, it can be stored again in the fridge at the same temperature for up to 48 hours. The company advises against freezing it as it will affect its texture and flavour.
"NOMAD Caviar aims to make caviar consumption mainstream," says Jason. "While this may seem like a novel and revolutionary concept, the truth is that it is how caviar has been enjoyed throughout history – generously, as part of a regular diet. We want hundreds of thousands of caviar lovers across the globe to get the same joy and satisfaction that we have been so grateful to indulge in. Cutting out the middleman was the first logical step towards this sea change and, as is evident in the feedback we get from our clients, it has yielded great results for us. We urge you to visit our website and order today. If you have any questions about our products and services, don't hesitate to contact us."
Readers can find out more about NOMAD Caviar Singapore and browse through the company's offerings by visiting https://nomadcaviarsingapore.com/
###
For more information about NOMAD Caviar Singapore, contact the company here:
NOMAD Caviar Singapore
Jason Cohen
+85297732233
[email protected]
30 Cecil St, # 19-08 PRUDENTIAL TOWER, Singapore 049712
CONTACT: Jason Cohen

Disclaimer: The above press release comes to you under an arrangement with GlobeNewswire. AfternoonHeadlines.com takes no editorial responsibility for the same.