Mithra to receive EUR 2.5 million milestone payment from Fuji Pharma under ESTELLE® licensing agreement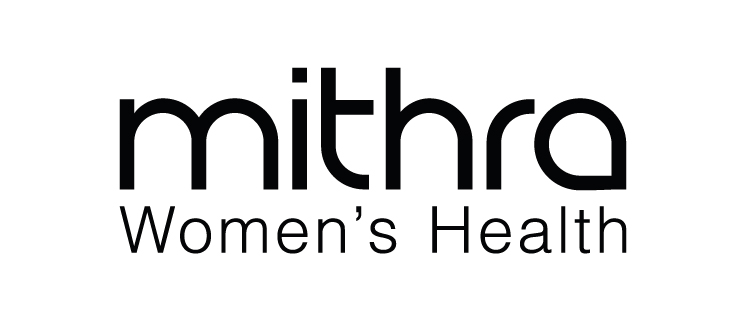 Mithra to receive EUR 2.5 million milestone payment from Fuji Pharma under ESTELLE® licensing agreement
Relates to the submission of a marketing approval application in Japan
Marks strong progress in 2016 agreement and further boosts Mithra's cash position
Additional EUR 10 million in milestone payments expected at approval of marketing authorization
Mithra eligible for revenue from supply of the manufactured product post-commercialization
Liege, Belgium, 23 October 2023 – 07:00 CEST – Mithra (Euronext Brussels: MITRA), a company dedicated to Women's Health, announces today that its licence holder Fuji Pharma Co., Ltd. has submitted an application for marketing approval of ESTELLE® in Japan in a drive to help combat dysmenorrhea. The submission marks another key milestone in the agreement for which Mithra will receive a EUR 2.5 million milestone payment.
Fuji Pharma obtained the right to commercialize both ESTELLE® and DONESTA® in Japan and the ASEAN region in 2016, targeting a potential market of 330 million patients. The product contains Mithra's core asset Estetrol (E4), which has been confirmed to selectively act on estrogen receptors and has a low impact on the liver and the coagulation cascade. E4 is a native estrogen produced by the human fetus during pregnancy, passing into maternal blood at relatively high levels. Because of its unique mode of action and safety profile, E4 could represent a breakthrough in various therapeutic fields of women's health and beyond. Furthermore, the selectivity of E4 is expected to provide a variety of benefits for patients.
Fuji obtained development and commercialization rights from Mithra in 2016. In Thailand, a subsidiary of Fuji began selling the product under the product name NEXTSTELLIS™ in April 2023.
David Horn Solomon, CEO at Mithra: "We are very proud of our partnership with Fuji Pharma and today's announcement marks another key milestone in Mithra's drive for growth and achieving its mission. Mithra aims to redefine women's health through the delivery of innovative products in the fields of contraception and menopause. Japan is a key market for Mithra to achieve this, and according to recent research by the Nikkei BP Intelligence Group Medical & Healthcare Institute, 70% of working women report menstruation related symptoms before and during their monthly cycle."
Dysmenorrhea is a medical condition that occurs with menstruation and is commonly referred to as menstrual cramps, driven by, amongst others lower abdominal pain and back pain, as well as a tight stomach, nausea, headache, fatigue and weakness, loss of appetite, irritability, diarrhea, and depression. The global dysmenorrhea market was worth EUR 257 million in 20221.
For more information, please contact:
Mithra Pharmaceuticals SA
Alex Sokolowski, PhD
Head of Investor Relations
[email protected]
+32 (0)4 349 28 22
Frédérique Depraetere
Communications Director


[email protected]


+32 (0)4 349 28 22
About Mithra
Mithra Pharmaceuticals SA (Euronext: MITRA) is a Belgian biopharmaceutical company dedicated to transforming Women's Health by offering new choices through innovation, with a particular focus on contraception and menopause. Mithra's goal is to develop products offering better efficacy, safety and convenience, meeting women's needs throughout their life span. Mithra explores the potential of the unique native estrogen estetrol in a wide range of applications in women health and beyond. After having successfully launched the first estetrol-based product in 2021, the contraceptive pill ESTELLE®, Mithra is now focusing on its second product DONESTA®, the next-generation hormone therapy. Mithra also offers partners a complete spectrum of solutions from early drug development, clinical batches and commercial manufacturing of complex polymeric products (vaginal ring, implants) and complex liquid injectables and biologicals (vials, pre-filled syringes or cartridges) at its technological platform Mithra CDMO. Active in more than 100 countries around the world, is headquartered in Liège, Belgium. www.mithra.com
ESTELLE®, DONESTA®, and NEXTSTELLIS™ are trademarks or registered trademarks of Mithra Pharmaceuticals or one of its affiliates.
About Fuji Pharma Co., Ltd.
Fuji is a Tokyo Stock Exchange (TSE) listed, Japan‐based pharmaceutical company mainly engaged in the manufacture and sale of prescription based pharmaceutical products. Since our establishment in 1965, Fuji has promoted corporate philosophy that "We help people lead healthy lives by offering excellent pharmaceuticals." and "Our corporate growth is proportional to our personal growth." Fuji focuses on the field of women's healthcare with a wide variety of new and generic drugs for women's specific diseases such as infertility, dysmenorrhea, endometriosis, contraception, and menopausal disorders. Fuji aims to be a leading company in women's healthcare and support health of women of all ages.
For further information, please visit our website https://www.fujipharma.jp/
Important information
The contents of this announcement include statements that are, or may be deemed to be, "forward-looking statements". These forward-looking statements can be identified by the use of forward-looking terminology, including the words "believes", "estimates," "anticipates", "expects", "intends", "may", "will", "plans", "continue", "ongoing", "potential", "predict", "project", "target", "seek" or "should", and include statements the Company makes concerning the intended results of its strategy. By their nature, forward-looking statements involve risks and uncertainties, and readers are cautioned that any such forward-looking statements are not guarantees of future performance. The Company's actual results may differ materially from those predicted by the forward-looking statements. The Company undertakes no obligation to publicly update or revise forward-looking statements, except as may be required by law
Subscribe to our mailing list on investors.mithra.com to receive
press releases by email or follow us on social media:
---
1 Source: AL IQVIA 2023
Attachment

Disclaimer: The above press release comes to you under an arrangement with GlobeNewswire. AfternoonHeadlines.com takes no editorial responsibility for the same.