Michael S. Aronow, MD, Installed as AOFAS® President
Connecticut Orthopaedic Surgeon to Serve Leading Foot and Ankle Society
Michael S. Aronow, MD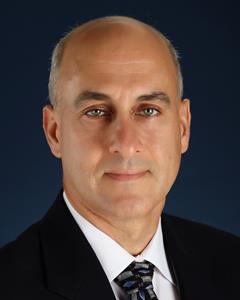 Rosemont, Ill., Sept. 22, 2023 (GLOBE NEWSWIRE) — Orthopaedic foot and ankle surgeon, Michael S. Aronow, MD, was named the president of the American Orthopaedic Foot & Ankle Society (AOFAS), the leading organization for the surgical and nonoperative treatment of the foot, ankle, and lower extremity. In addition to leading the Society as president, Dr. Aronow will serve on the Board of Directors of the Orthopaedic Foot & Ankle Foundation, the philanthropic arm of AOFAS.
As president of the 2,500-member society, Dr. Aronow's main goal is to continue to move the AOFAS toward achieving its vision to lead the global community in foot and ankle education, research, innovation, and advocacy.
"AOFAS is a special organization," he said. "I enjoy spending time with friends and colleagues, trying to make myself and other members better physicians, advocates, educators, and researchers."
A graduate of the Harvard Medical School-Massachusetts Institute of Technology Health Sciences & Technology Program, Dr. Aronow completed his orthopaedic residency and fellowships in research and sports medicine at the University of Massachusetts Medical Center, followed by an advanced foot and ankle surgery fellowship at the University of Washington School of Medicine and Harborview Medical Center.
Currently, Dr. Aronow is a foot and ankle orthopaedic surgeon at the Orthopedic Associates of Hartford in Connecticut, a clinical professor of orthopaedic surgery at the University of Connecticut School of Medicine, and a previous past president of the Connecticut Orthopaedic Society.
Dr. Aronow credits his mentors – including outstanding foot and ankle orthopaedic surgeons he worked with as a resident, previous AOFAS presidents, and especially his fellowship mentors, Sigvard "Ted" Hansen, MD, and Bruce J. Sangeorzan, MD – for teaching him how to be a better physician and surgeon and inspiring him to pursue leadership roles throughout his career.
Dr. Aronow is well known in organized medicine for his tireless advocacy on behalf of orthopaedic foot and ankle surgeons and their patients. He serves as the AOFAS delegate to the American Academy of Orthopaedic Surgeons Board of Specialty Societies, and he previously served as AOFAS delegate to the American Medical Association.
Additionally, Dr. Aronow has served on the Managerial Board for Foot & Ankle International and Foot & Ankle Orthopaedics, the official journals of AOFAS, as well as chair of the AOFAS Research and Education Councils, vice chair of the AOFAS Advocacy Council, and chair of the AOFAS Health Policy Committee, Fellowship Match Committee, Postgraduate Education & Training Committee.
Dr. Aronow added, "I look forward to working with the AOFAS staff, fellow Board Members, and committee members to advance the orthopaedic foot and ankle profession and patient care."
About Foot and Ankle Orthopaedic Surgeons
Foot and ankle orthopaedic surgeons are medical doctors (MD and DO) who specialize in the diagnosis and treatment of musculoskeletal disorders and injuries of the foot and ankle. Their education and training consist of four years of medical school, five years of postgraduate residency, and a fellowship year of specialized surgical training. These specialists care for patients of all ages, performing reconstructive surgery for deformities and arthritis, treating sports injuries, and managing foot and ankle trauma.
About the AOFAS
The American Orthopaedic Foot & Ankle Society (AOFAS) mobilizes our dynamic community of foot and ankle orthopaedic surgeons to improve patient care through education, research, and advocacy. As the premier global organization for foot and ankle care, AOFAS delivers exceptional events and resources for continuous education, funds and promotes innovative research, and broadens patient understanding of foot and ankle conditions and treatments. By emphasizing collaboration and excellence, AOFAS inspires ever-increasing levels of professional performance leading to improved patient outcomes. For more information visit the American Orthopaedic Foot & Ankle Society online at aofas.org. 
Attachment
CONTACT: Elizabeth Edwards American Orthopaedic Foot & Ankle Society (AOFAS) 618-795-4824 [email protected] 

Disclaimer: The above press release comes to you under an arrangement with GlobeNewswire. AfternoonHeadlines.com takes no editorial responsibility for the same.