Medela Announces Transition of Wound Care Business, Creating a New Company Dedicated to Wound Therapy Solutions
Medaxis and Medela's wound care division will merge as a standalone business
Jeff Castillo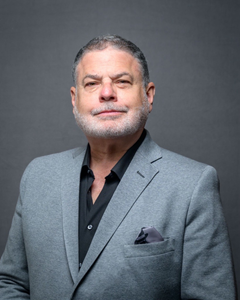 Baar, Switzerland, Nov. 03, 2023 (GLOBE NEWSWIRE) — Medela, a global healthcare company known for being the most trusted breastfeeding brand in North America*, announced it will transition its wound care business into a separate global company. This new standalone wound care company will continue to provide wound care solutions powered by Medela's medical vacuum technology including Medela's Negative Pressure Wound Therapy (NPWT) line of products and services.
Chronic, non-healing wounds are a global public health challenge associated with significant physical and economic burdens for patients and health care systems. Common types of wounds include pressure injuries, diabetic foot ulcers, arterial and venous insufficiency ulcers, traumatic wounds, burns, and post-surgical incisions, among others. Medela's technologies such as Intelligent Pressure Control and Dynamic Exudate Removal technology in Invia systems have set a new standard for NPWT and can help heal complex wounds more effectively, reducing healing time, and improving quality of life for patients. 
The new standalone company will also incorporate the latest technology in wound therapy from medaxis, to provide unique solutions to advance healing and improve health outcomes. The medaxis technology helps support neovascularization and tissue growth, increases cellular activity and circulation, and supports bacterial load reduction. Earning an FDA Breakthrough Designation, the medaxis technology will provide the new wound care company with a comprehensive approach to wound healing backed by a strong business model and expansive network to help more healthcare professionals and patients. Medaxis is a Swiss medical technology company that is a part of Olle Larsson Holding (OLH). 
Effective December 1, Jeff Castillo will transition from Executive Vice President of Medela Americas to lead the new wound care company as CEO. Prior to his role at Medela, Jeff served in several medical device leadership positions, including Johnson and Johnson (J&J), Abbott and Merz, driving commercial results, innovation and focused, strategic acquisitions. Given this experience as well as his industry expertise in the wound care market, including the NPWT portfolio, Jeff is the ideal executive to lead the new standalone wound care company. 
"I am honored and excited to lead the new wound care company," said Castillo. "Medela has a long legacy driven by exceptional medical vacuum technology. I look forward to working alongside these dedicated professionals to set new standards of care with wound care solutions powered by Medela's medical vacuum technology and new medical innovations from medaxis."
The new wound care company will continue to utilize Medela's Elgin, Ill. facility for shipping products. Current medaxis employees and leadership as well as existing Medela wound care team members will transition under the leadership of Jeff Castillo as of December 1. Medela is dedicated to ensuring a seamless transition for customers to the new wound care company. 
About Medela
Through advancing research, observing natural behavior and listening to our customers, Medela turns science into care while nurturing health for generations. Medela supports millions of moms, babies, patients and healthcare professionals in more than 100 countries all over the world.  As the healthcare choice for more than 6 million hospitals and homes across the globe, Medela provides leading research-based breast milk feeding and baby products, healthcare solutions for hospitals, and clinical education. Medela is dedicated to building better health outcomes, simplifying and improving life, and developing breakthroughs that help moms, babies and patients live their life to the fullest. For more information, visit www.medela.com.
*Voted most trusted breast pump brand by United States and Canadian shoppers based on the 2023 BrandSpark® American and Canadian Trust Studies
Medela wordmark and logo are registered in the U.S. Trademark Office. 2023 © Medela
Attachment
CONTACT: Kim Aasen Medela [email protected] 

Disclaimer: The above press release comes to you under an arrangement with GlobeNewswire. AfternoonHeadlines.com takes no editorial responsibility for the same.