Maximum Networks Recommends UK Businesses Replace PSTN Phone Lines in Advance of the 2025 Switch-Off
With the scheduled switch-off of PSTN and ISDN networks in December 2025, UK telecoms specialist, Maximum Networks, warns businesses to begin preparations
Birmingham, Sept. 27, 2023 (GLOBE NEWSWIRE) —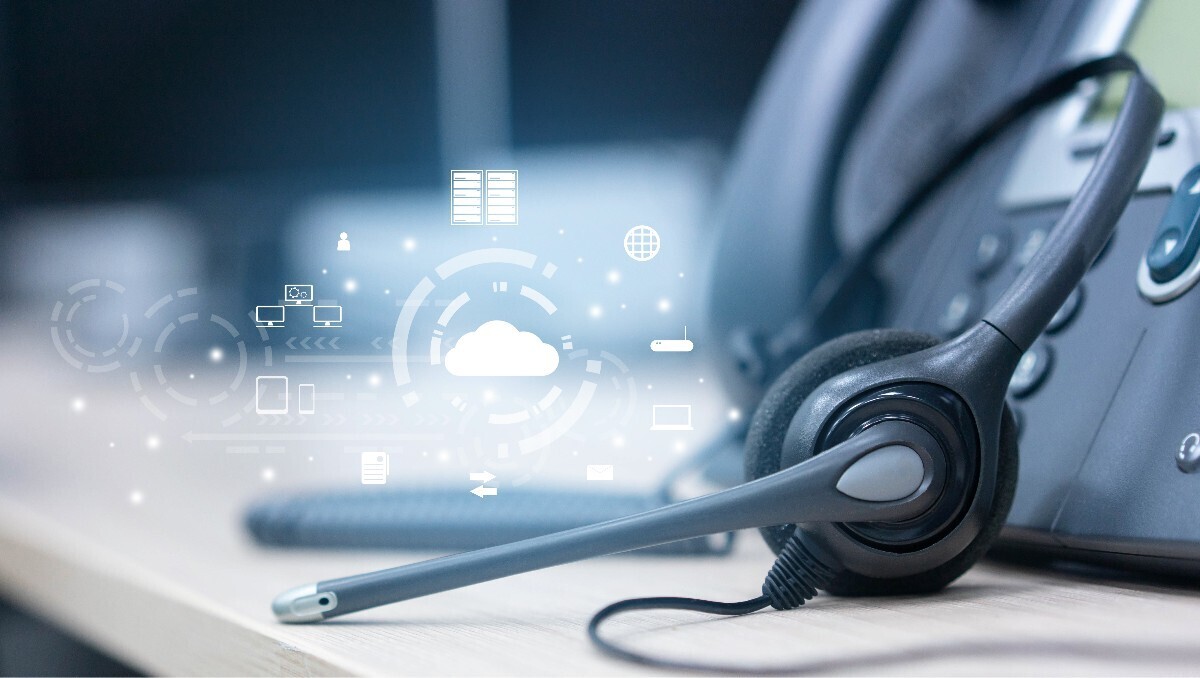 Maximum Networks Recommends UK Businesses Replace PSTN Phone Lines Far in Advance of the 2025 Switch-Off
Maximum Networks, an experienced provider of managed IT support, telephony and IT solutions consultancies, has cautioned businesses about complacency ahead of the scheduled analogue switch off of PSTN and ISDN telecom networks in December 2025.
While many companies have already assessed their communications needs and upgraded to a low-cost, reliable, internet-connected or cloud-hosted phone system, some 14 million PSTN connections remain in use today.
Those assuming they can delay any changes until a few weeks before the changeover may experience difficulties, with transitions reaching some regions significantly earlier and with the essential need to consider other devices and systems that depend on phone connections to operate.
BT's Plans to Shut Down PSTN Phone Lines in 2025
BT announced in 2015 that it would close the Public Switch Telephone Network (PSTN) and the Integrated Services Digital Network (ISDN) at the end of 2025. This news came as part of the provider's plans to move all phone services to a digital network supported by fibre connections and IP devices.
However, some trials and transitions will take place sooner:
Original correspondence sent to Openreach customers in January 2022 warned that analogue services would be withdrawn in selected regions by 19th April 2023.
That cut-off date for those specific areas has now been postponed to 9th October, also of this year.
Trials have already taken place in Mildenhall and Salisbury, with analogue services still available in most testing zones but due to be withdrawn within a month.
The reasons for the transition are largely related to cost and sustainability. BT has stated that the old network is difficult to maintain and often unreliable. It says that PSTN is 'out of kilter' with demands on communications systems and is, therefore, being switched off in favour of digital alternatives.
Plans include the rollout of a UK-wide full-fibre network, or FTTP, although there are questions about whether fibre-based phone and broadband services will remain viable at current prices.
The Importance of Transitioning Conventional Phone Lines in Good Time
Maximum Networks echoes much of the advice published by BT and says that waiting until the last minute could be a very costly mistake, not least because a large proportion of business infrastructure relies on phone connections. Losing all landlines may be only the start of the challenge for businesses that have not responded in time.
Stewart Lines, Managing Direct of Maximum Networks says, 'We are encouraging all clients and UK businesses, particularly those who depend on their phones and communication systems, to consider their action plan and implement a strategy far ahead of 2025.
Delaying until then is a false economy, where it may become difficult to find availability for engineers to manage integrations and connections, or demand – especially when residential phone users are prompted to replace their phone systems – could outstrip supply.
It is also essential to audit all of your phone-connected assets. Card machines, tills, alarm systems and emergency lift alarms are commonly routed through your phone line, meaning you may need to establish your preferred solution, provider and service to redirect these important functions.'
Professional Telecoms Advice for UK Businesses
The so-called 'stop sell' point has already been reached – this threshold means that services linked to legacy phone systems and broadband will no longer be available to purchase from now onward. BT recommends that all users 'plan ahead and begin exploring IP alternatives' to avoid downtime or disruption.
Lines adds, "Modern, agile alternatives such as PBX hosted services, and VoIP phone systems aren't simply an acceptable way to replace old PSTN lines. They are also faster, cheaper to use, and provide flexibility in terms of the number of lines and features you incorporate.
Many of our clients require features such as remote connectivity, seamless integrations with video conferencing software and superior call handling to improve customer experiences and assist with data collection and quality control requirements.'
From its head offices in Birmingham, Maximum Networks supports businesses across the UK with a range of telephony services, including:
Cloud-based, SIP and 3cx telephony solutions.
Installation, cabling, engineering, maintenance and callouts.
Professional voice recording, video conferencing and call management systems.
Maximum Networks also support niche industries including IT support and telecoms for care homes and hotel telephone upgrades. 
Businesses concerned about their preparedness for the switch-off or unsure of the correct way forward are advised to contact their service provider or an independent consultant at Maximum Networks at their earliest convenience.
Read more about Maximum Networks – Maximum Networks Celebrates Over 20 Years of Excellence in Telecom and IT Support Services
Media Contact:
Phil Kinch
03301027444
About Maximum Networks
Maximum Networks is a leading IT support provider and telecoms company based in Birmingham, UK. The company has been dedicated to offering comprehensive IT support, managed services, and bespoke telecom solutions to businesses of all sizes. With a strong commitment to customer satisfaction, innovative technology, and industry-leading expertise, Maximum Networks has become a trusted partner for businesses looking to streamline operations and enhance communications.
•••
Source Company: https://www.maximumnetworks.co.uk/

Disclaimer: The above press release comes to you under an arrangement with GlobeNewswire. AfternoonHeadlines.com takes no editorial responsibility for the same.