MasterDEX Announces Inaugural MDEX Token Airdrop to Strengthen Community Bonds
MasterDEX has taken the wraps off its first-ever airdrop dubbed the "First Loyalty Package", aimed at fortifying its community and incentivizing its members.
Vaduz, Liechtenstein, Oct. 08, 2023 (GLOBE NEWSWIRE) — MasterDEX has taken the wraps off its first-ever airdrop dubbed the "First Loyalty Package", aimed at fortifying its community and incentivizing its members. This initiative is crafted especially for the LCX Community, rewarding LCX token holders with MDEX tokens. MDEX is set to become the fundamental ecosystem utility token within MasterDEX's framework. At genesis, a total of 300 million MDEX will be minted, becoming accessible progressively over a span of 5 years. A significant 51% of the total tokens, which equates to 153,000,000 MDEX (153 million MDEX), are earmarked for the community. The First Loyalty Package embodies 17% of the total supply, summing up to an impressive 51,000,000 MDEX tokens (51 million MDEX).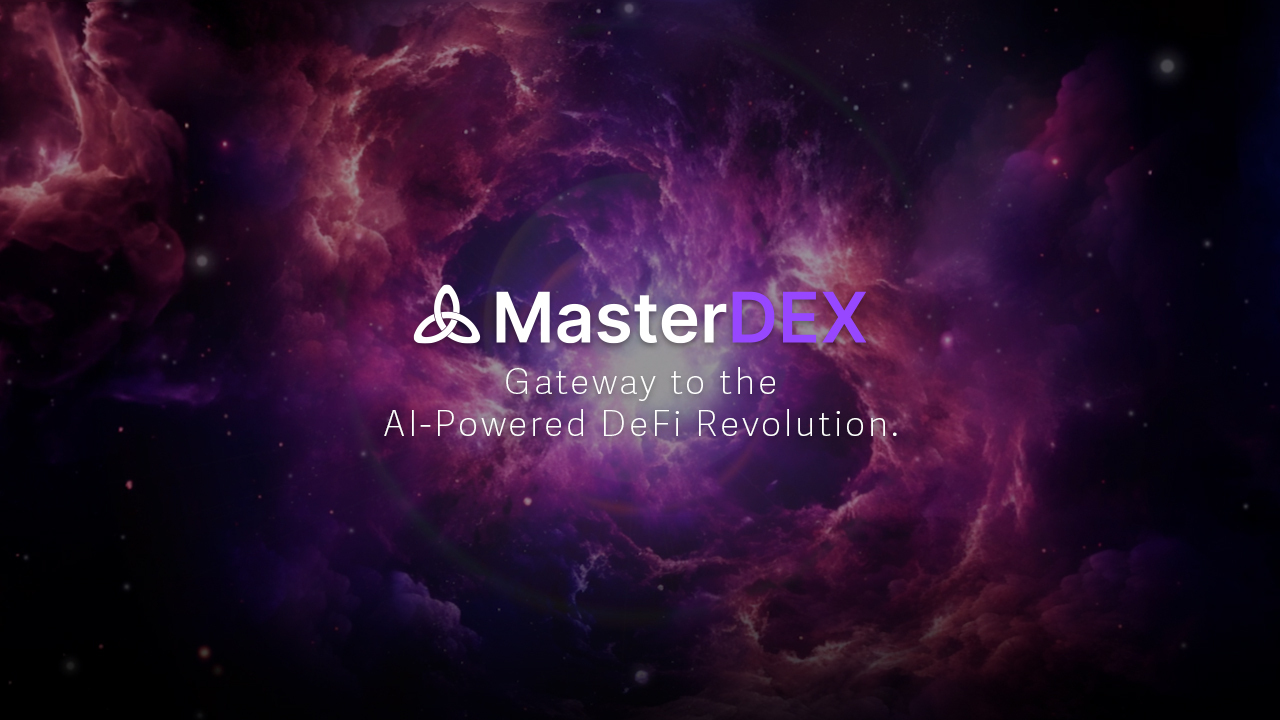 The criteria for this unique Loyalty Package are straightforward yet distinct. LCX token holders as of 10th October 2023 are destined to be the beneficiaries of this airdrop. The tokens can be held either in a non-custodial wallet or directly on the LCX platform, which is also overseeing the distribution of MDEX tokens to all eligible LCX token holders.
According to the announcement, the dispensation of MDEX tokens is slated for 12th December 2023. On this notable date, the Community Allocation will be up for grabs, abiding by the vesting schedules designated to each allocation. MasterDEX harbors ambitions beyond mere distribution; it is orchestrating a synchronized listing of MDEX on a myriad of centralized and decentralized exchanges on the very day of distribution. This endeavor is being pursued in alliance with numerous ecosystem partners and market makers to assure a frictionless listing on a variety of trading venues right after distribution.
The distribution procedure is outlined to be executed on-chain, where all qualifying LCX token holders will procure MDEX tokens as rewards on a pro-rata basis, aligning with the token economics.
Here's an outline of how to qualify and claim the MDEX tokens:
Eligibility: Retain LCX tokens on or before 10/10/2023 in a non-custodial wallet or on the LCX platform. It's pertinent to note that, presently, other centralized platforms like Coinbase and Kraken are not supporting this Airdrop, though negotiations are in progress to secure their support.
Claiming MDEX Tokens:
For LCX token holders on the LCX platform: On 12/12/2023, MDEX tokens will automatically manifest in their main wallet, necessitating no further actions on their part.
For LCX token holders at Non-Custodial Wallets: Users will need to navigate to the claim page at MasterDEX.xyz on or after 12/12/2023 to receive their MDEX tokens on-chain, pro-rata in adherence to the token economics.
To ward off any scams or phishing attempts, holders are admonished to ensure they are connecting their wallets solely to https://masterdex.xyz/ and to remain vigilant against any counterfeit or cloned websites.
Moreover, MasterDEX has conceived an MDEX airdrop calculator to elucidate the quantity of MDEX tokens one would receive. For example, possessing 0.1% of LCX tokens (950,000 LCX) would entitle users to 51,000 MDEX. More details about the Airdrop are disclosed here.
This airdrop epitomizes MasterDEX's pledge to nurturing a robust community and rewarding the early backers and believers of the LCX and MasterDEX ecosystem. With the forthcoming distribution and listing of MDEX tokens, MasterDEX is undoubtedly laying a sturdy foundation for its imminent ventures in the DeFi arena.
Media Contact:
Sumit Sagar
Masterdex Inc.
Vaduz, Liechtenstein
Disclaimer : There is no offer to sell, no solicitation of an offer to buy, and no recommendation of any security or any other product or service in this article. This is not investment advice. Please do your own research.

Disclaimer: The above press release comes to you under an arrangement with GlobeNewswire. AfternoonHeadlines.com takes no editorial responsibility for the same.