LiTime announces it would kick off Its Best Discount on October Prime Day
SHENZHEN, CHINA, Oct. 02, 2023 (GLOBE NEWSWIRE) — LiTime(aka Ampere Time), a leading provider of budget-friendly LiFePO4 batteries, announces its best discount of up to 35% on October Prime Day, deals begin from Sep 30 for RVs, golf carts, trolling motors, Off-grid, and home storage.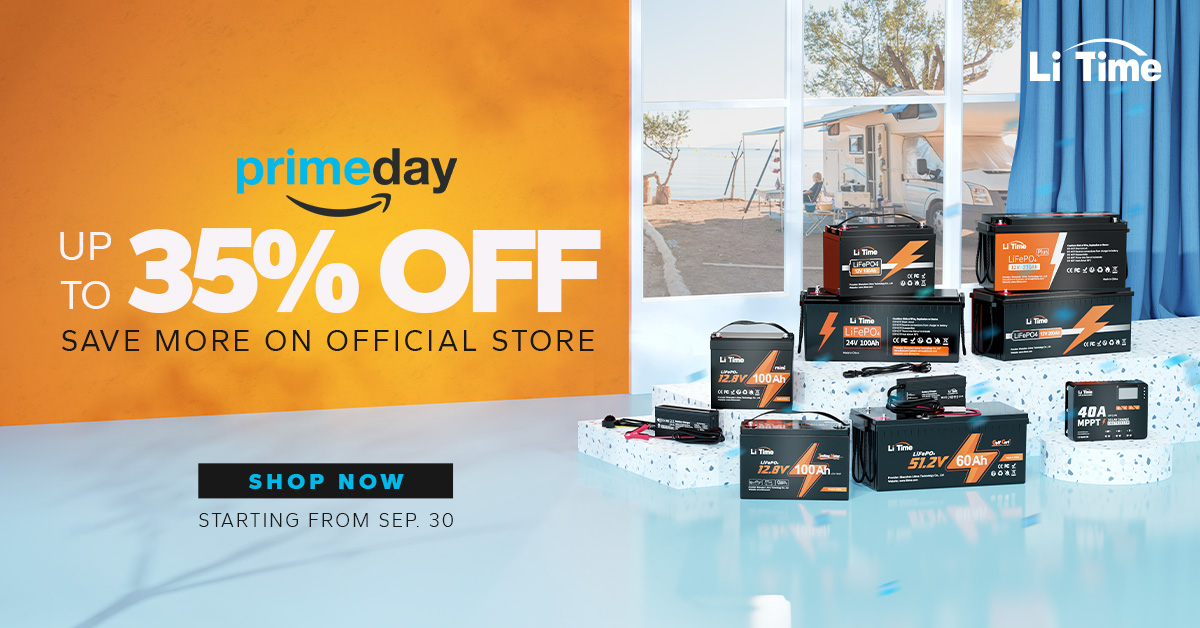 .Both Amazon Prime members and non-members can benefit from discounts during this promotion. Shop for LiFePO4 batteries on Amazon or LiTime. com directly for the sale prices. Additionally, new subscribers to the LiTime.com newsletter will receive an exclusive extra 5% off their first order.
LiTime has been committed to providing people with clean and reliable energy solutions since its establishment. As a top LiFePO4 battery brand for RVs, trolling motors and off-grid power, LiTime strives to offer top-quality products and exceptional customer service that empower adventures anytime, anywhere.
What's On Promotion?
LiTime is offering up to 35% off its top-selling LiFePO4 lithium batteries and chargers. Enthusiasts of RVs trips, fishing and other outdoor activities can enjoy their fantastic time through LiTime's reliable and portable power solutions.
Featured Deals
12V 50Ah – Regular $199.99, Sale $169.99
12V 100Ah – Regular $299.99, Sale $279.99
12V 100Ah mini – Regular $309.99, Sale $293.99
12V 200Ah – Regular $629.99, Sale $559.99
12V 230Ah Plus Low-Temp – Regular $739.99, Sale $669.99
Visit LiTime. com to learn more additional discounts on other top-selling batteries, starting at just $169.99—up to 35% off!
More than a 35% discount, LiTime is offering new customers an exclusive 5% discount on their first purchase. Simply signing up for promotional emails, new subscribers will immediately receive a unique discount code to redeem against their order during the October Prime Day.
Featured Product Highlights
LiTime 12V 100Ah lithium battery—$279.99
With a grade A LiFePO4 cell configuration supporting high energy density, the 12V 100Ah provides over 10 years of use from its 100A BMS protection. Weighing just 1/5 of traditional models, it efficiently powers RVs, residential installations and more.
The LiTime 12V 100Ah mini lithium battery—$293.99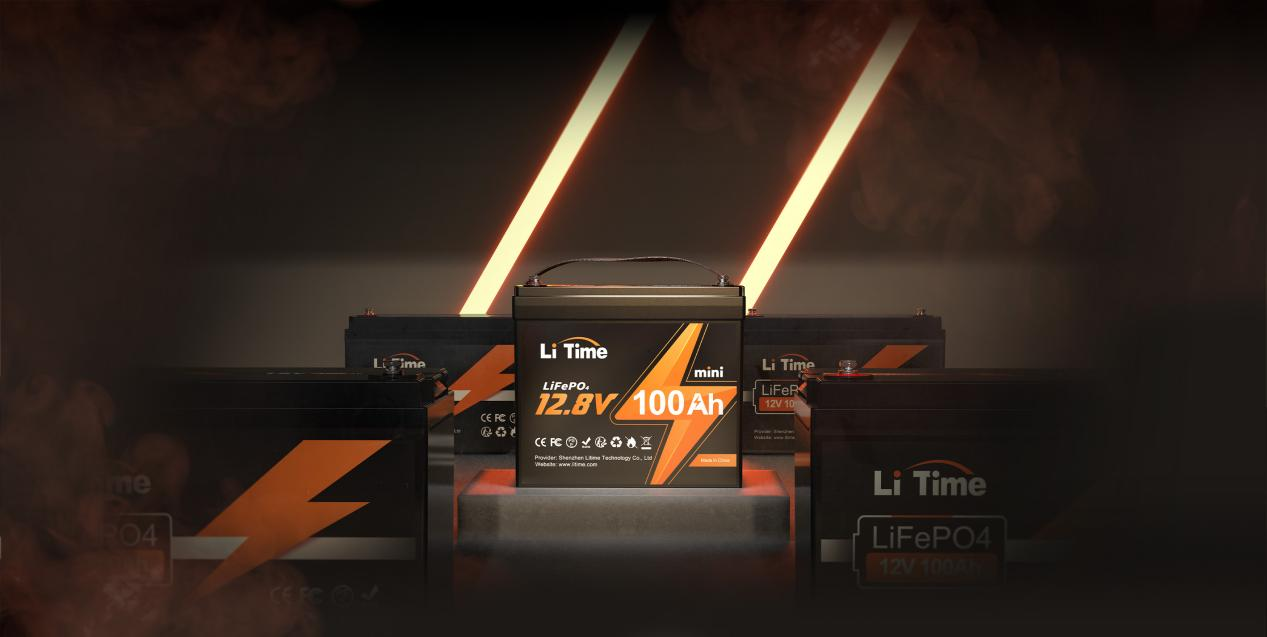 The space-saving 12V 100Ah Mini retains the power of the 100Ah model but in a lightweight 19lb package, delivering the highest energy density of 164.5Wh/L for portability and convenience.
LiTime 12V 230Ah Plus Low-Temp lithium battery—$669.99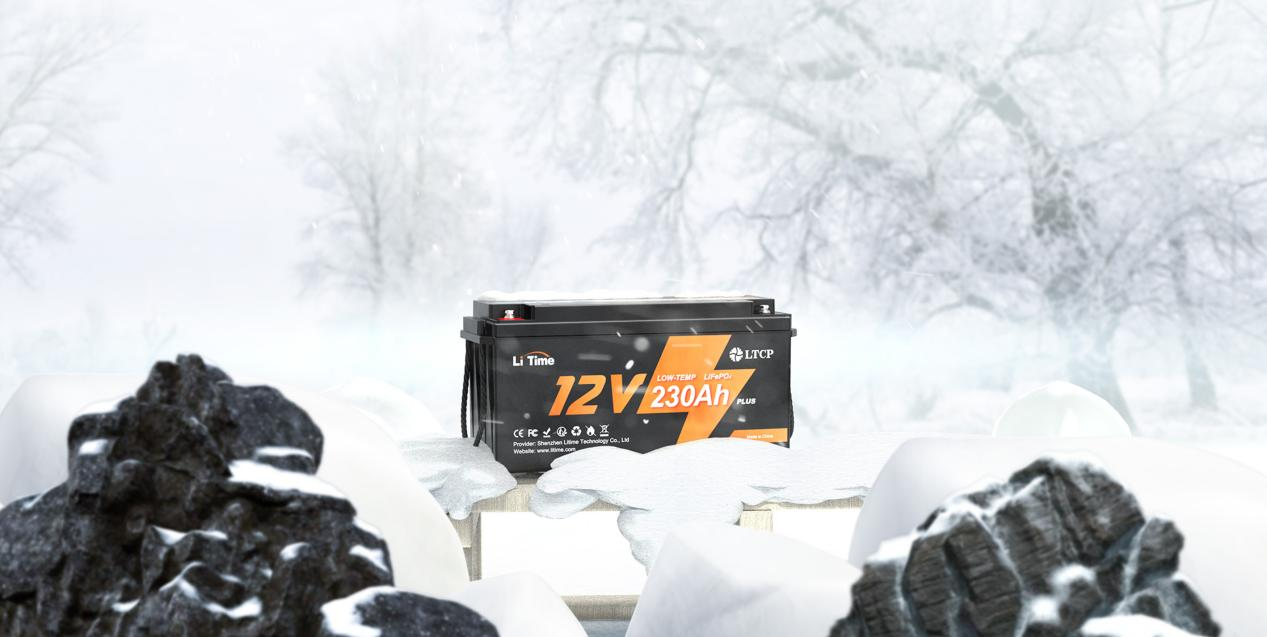 This model features a low-temperature protection function. It can automatically stop charging when temperatures fall below 32°F, protecting the cells from cold damage. 230Ah capacity provides users with extra power and owns 3 times the energy density of the traditional batteries, giving users enough sense of safety in power using.
Consumers are encouraged to visit LiTime.com for full product specifications and the most up-to-date discount information during the promotion period. 
About LiTime
LiTime is a leading brand in the clean energy industry, pursuing energy transformation and sustainable developments for a low-carbon lifestyle. Its state-of-the-art products are easy to install and operate, and suitable for residential and industrial appliances. Whether you're hitting the open road in an RV or out on the water fishing, LiTime batteries keep the adventure going.
CONTACT: Shafee Chang Shenzhen LiTime Technology Co., Ltd marketing at litime.com

Disclaimer: The above press release comes to you under an arrangement with GlobeNewswire. AfternoonHeadlines.com takes no editorial responsibility for the same.