LifeLabs is Ensuring Uninterrupted Service Amid B.C. Wildfires
LifeLabs is Ensuring Uninterrupted Service Amid B.C. Wildfires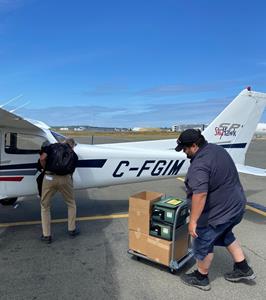 LifeLabs is Ensuring Uninterrupted Service Amid B.C. Wildfires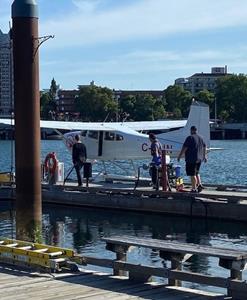 Vancouver Island, British Columbia, June 19, 2023 (GLOBE NEWSWIRE) — In the wake of the devastating wildfire that has led to the closure of Highway 4 on Vancouver Island, LifeLabs, Canada's most trusted brand in health diagnostic services, swiftly enacted our emergency business contingency plans to ensure uninterrupted service to our valued customers.
Recognizing our indispensable role as a partner in the healthcare system, LifeLabs chartered an aircraft to transport specimens from Port Alberni to our Burnaby Reference Laboratory, prioritizing the health and safety of our community. The planes began flight for LifeLabs on Wednesday, June 7th and will continue until further notice.
"By chartering an aircraft, we have established a reliable and efficient means of transporting customer specimens to our laboratory without disruption," said Charles Brown, President and CEO of LifeLabs. "This proactive measure ensures that critical diagnostic testing continues uninterrupted, safeguarding the timely and accurate healthcare services our customers rely on. The wildfire and subsequent logistical challenges only reinforced our dedication to service as an indispensable partner, ensuring that patient care remains uninterrupted, even in the face of adversity."
Our dedicated team members, from the front lines to behind the scenes in logistics, worked tirelessly to implement an alternative logistics solution to overcome this unexpected disruption. LifeLabs Port Alberni Patient Service Centre (PSC) team members have gone above and beyond by jumping into action and personally delivering specimens to the aircraft in Port Alberni for transport.  The specimens and critical supplies required by our lab are flown between Port Alberni and Victoria once a day, Monday to Friday.  LifeLabs couriers then resume the delivery from Victoria Airport to our Burnaby Reference Laboratory. "We are immensely grateful for the unwavering support and commitment displayed by our incredible team during this challenging time. I want to express my deepest gratitude to every employee for their exceptional efforts," said Charles Brown.
As we navigate this challenging situation, our thoughts are with those affected by the wildfire, and we express our deepest gratitude to the first responders and emergency personnel working tirelessly to combat the blaze and safeguard our community. We also want to thank Atleo Air Services and Victoria Flying Club for their collaboration and partnership.
We remain vigilant in monitoring the situation and adapting our operations as needed. Our contingency plans, combined with the dedication of our exceptional team, guarantee that our customers can continue to rely on us for timely and accurate diagnostic services.
About LifeLabs
LifeLabs is Canada's leading provider of laboratory diagnostic information and digital health connectivity systems, enabling patients and healthcare practitioners to diagnose, treat, monitor, and prevent disease. We support 20 million patient visits annually and conduct over 100 million laboratory tests through leading-edge technologies with 7,000+ talented and dedicated employees. We are a committed innovator in supporting Canadians to live healthier lives. We operate Canada's first commercial genetics lab and the country's largest online patient portal, with more than 5 million Canadians receiving their results online. LifeLabs has been named one of Canada's Best Employers (2021, 2022 and 2023) and Best Employers for Diversity (2022) by Forbes and recognized for having an award-winning Mental Health Program from Benefits Canada. LifeLabs is 100% Canadian owned by OMERS Infrastructure, the infrastructure investment manager of one of Canada's largest defined benefit pension plans. Learn more at LifeLabs.com
Attachments
LifeLabs is Ensuring Uninterrupted Service Amid B.C. Wildfires
LifeLabs is Ensuring Uninterrupted Service Amid B.C. Wildfires
CONTACT: Media Team [email protected] 

Disclaimer: The above press release comes to you under an arrangement with GlobeNewswire. AfternoonHeadlines.com takes no editorial responsibility for the same.