Leading Privacy Podcast, Shifting Privacy Left, Announces Season 3
Privacy Engineering podcast Shifting Privacy Left, hosted by Privacy expert Debra J. Farber, announces its third season.
Portland, Oregon, Sept. 21, 2023 (GLOBE NEWSWIRE) — The Shifting Privacy Left Podcast, hosted by privacy expert Debra J. Farber is renowned for its deep dives into privacy engineering that unpack the exciting elements of emerging technologies, strategies, and tactics that are driving privacy innovation.
The podcast emphasizes the importance of embedding privacy by design into engineering, DevOps, and product development processes before any code or products are shipped.
Each week, listeners are treated to insightful interviews with privacy engineers, technologists, researchers, ethicists, innovators, market makers, and industry thought leaders. The podcast delves deep into emerging technologies and tech stacks driving privacy innovation, strategies and tactics that foster trust, privacy pitfalls to steer clear of, privacy tech issues making headlines, and a plethora of other intriguing topics.
The linchpin of Shifting Privacy Left is Debra J. Farber, JD, CISSP, CIPT, FIP. She is a globally recognized Privacy, Security & Trust Expert and the CEO of Privacy Tech Advisory firm, Principled LLC.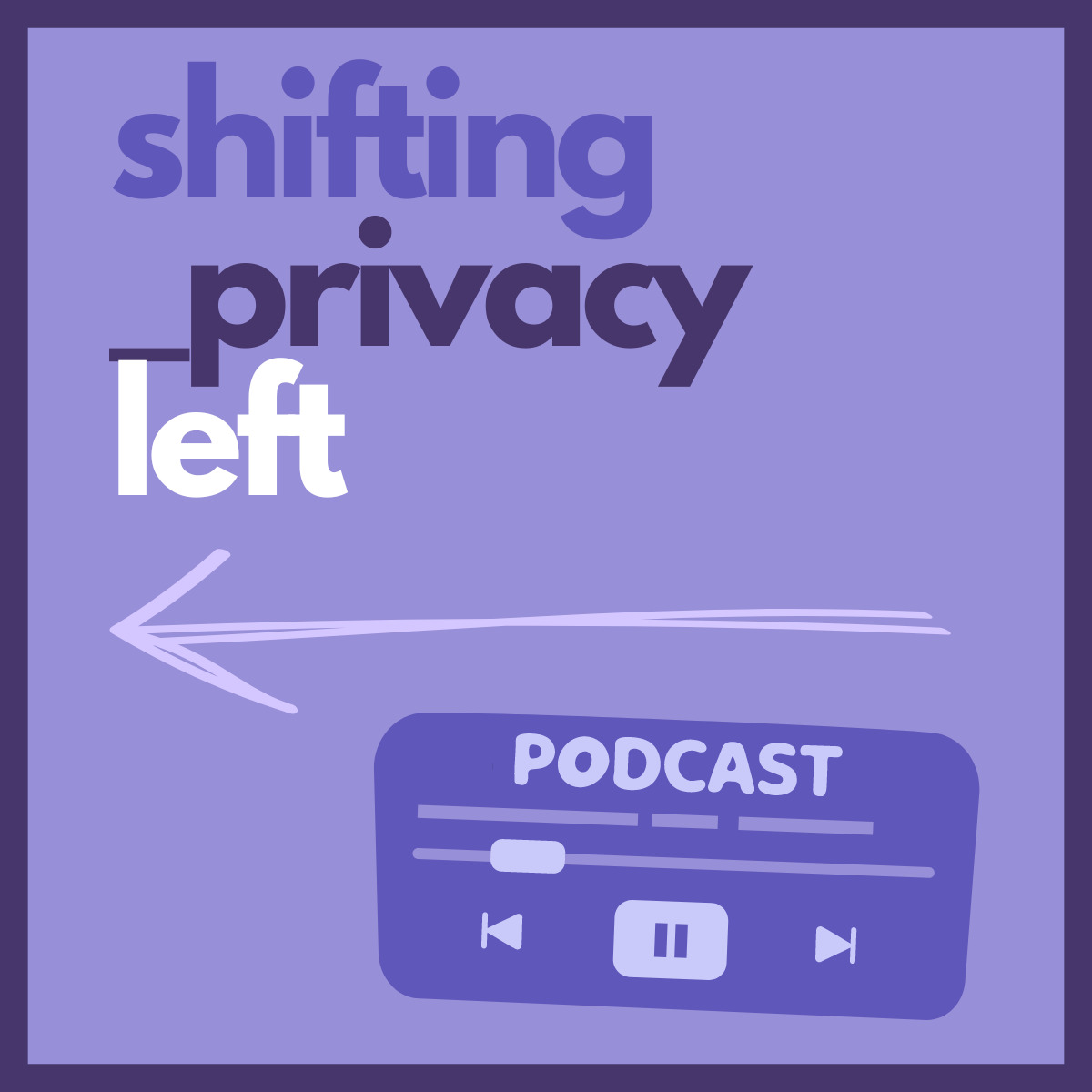 The Shifting Privacy Left Podcast is available weekly wherever you get your podcasts
Through her firm, Debra collaborates with early and growth-stage startups, developing strategies that cater to market needs, crafting compelling go-to-market messaging, evangelizing privacy-by-design and privacy engineering methodologies, and evaluating the potential of distributed ledger technologies, verified credentials, and decentralized identifiers in building ethical, transparent, and trusted technology.
Debra has previously held pivotal roles at some of the best-known enterprise tech companies in the world, co-founded Women in Security & Privacy (WISP), and championed privacy as an advisor for The Rise of Privacy Tech (TROPT), a community of privacy tech founders, investors, experts, and buyers that helped define the privacy tech stack. She is also actively involved in various initiatives and advisory boards, including The Institute of Operational Privacy Design (IOPD), Privado.AI, Secuvy.AI, Privaini, Imagine Privacy, Rita Data, PrivacyCheq and is a member of Panther Protocol's DAO Council.
Shifting Privacy Left is sponsored by Privado.AI a privacy tech company that is bridging the privacy engineering gap.
Going forward Debra has ambitions for live and video formats of the show and to see more sponsors sign on as it flourishes.
Season 3 of The Shifting Privacy Left Podcast is set to launch next year. New episodes will be published every Tuesday. For more information and to listen to previous episodes, visit www.shiftingprivacyleft.com.
Media Contact
Name: Debra J. Farber
Email: [email protected]

Disclaimer: The above press release comes to you under an arrangement with GlobeNewswire. AfternoonHeadlines.com takes no editorial responsibility for the same.