Launch of 24/7 Donation Referral Call Center Dedicated to Donor Heroes
Texas Organ Sharing Alliance Makes Lifesaving History on National Donor Day
Donation Services Center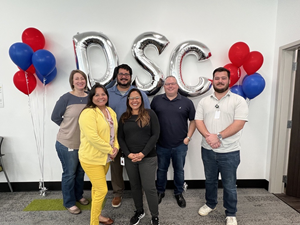 24/7 Donor Referral Call Center Launch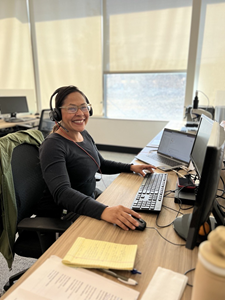 San Antonio, Feb. 13, 2023 (GLOBE NEWSWIRE) — San Antonio, Texas – Feb. 14, 2023 — Texas Organ Sharing Alliance (TOSA), a leader in organ recovery solutions and collaborations, today announces the launch of 24/7 donor referral call center designed to provide an enhanced and efficient service experience to healthcare professionals while offering the speed and agility to save more lives.
 The inspiration for the call center stems from our vision to provide a lifesaving organ for every person on the transplant waiting list. Over 140 hospitals and partners will be connected to skilled medical professionals, Referral Triage Coordinators, who provide quick and accurate donor information and improved transmission of referrals.
 TOSA's call center is a game-changer for the healthcare community and the 10,000 Texans on the transplant waiting list. Improved processes, use of modern technology and skilled coordinators have already proven the donor referral call center can answer 97% of calls under 45 seconds with an average speed of answer at 15 seconds.
Collaborations and relationships have led TOSA to be the first to launch a 24/7 call center within its designated service area that includes 56 counties in Central and South Texas. This project started a year ago and was made possible with the limitless and generous support of Miracles In Sight, San Antonio Eye Bank, United Tissue Resources, Lions Eye Bank, Texas Donor Network, West Lions Eye Bank, and South Texas Blood and Tissue Center.
"TOSA is a long time, valued partner to San Antonio Eye Bank (SAEB) throughout our shared service areas.  We are excited about the potential impact this new Donation Services Center has for eye donation," said Jim Wagner, Executive Director at SAEB. 
"This is a historic moment for TOSA. We are beyond excited to provide our partners a simplified donor referral workflow experience. The more time we save, the more lives we can potentially save," said Joseph Nespral, TOSA President & CEO. "Innovation and modernization are key drivers to improve the work we do. This is a step in the right direction and will soon embark on the journey to automation."
 TOSA dedicates the launch of the donor referral call center, on National Donor Day, to the 2022 donor heroes who saved over 800 lives in Central and South Texas. Information on organ donation and how to sign up as a life-saving donor can be found at TOSA1.org.
###
Texas Organ Sharing Alliance (TOSA), founded in 1975, is one of 56 federally designated organ procurement organizations (OPOs) in the United States. TOSA is committed to a mission of saving lives through the power of organ donation by providing organ donation and recovery services to Central and South Texans wishing to donate, and to those waiting for a life-saving organ transplant. For more information, visit TOSA1.org.
Attachments
Donation Services Center
24/7 Donor Referral Call Center Launch
CONTACT: Clara Guerrero Texas Organ Sharing Alliance 2105892350 [email protected] 

Disclaimer: The above press release comes to you under an arrangement with GlobeNewswire. AfternoonHeadlines.com takes no editorial responsibility for the same.