JLab's Nightfall Headset Is The First Salvo From Its New Gaming Division
Wired Headset First In A Full Collection Of Products Specifically For The Gaming Community
JLab announces Nightfall Gaming Headset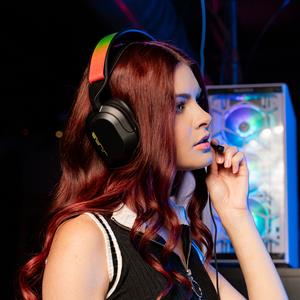 JLab's Nightfall Headset Is The First Salvo From Its New Gaming Division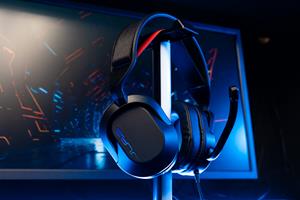 San Diego, CA, Oct. 05, 2023 (GLOBE NEWSWIRE) — JLab is charging back into the gaming category with the launch of the Nightfall Wired ($39.99) gaming headset on October 5, 2023. The multiplatform Nightfall Wired is the first release in JLab's upcoming collection of headphones, keyboards, and mice tailored explicitly for the gaming community. The Nightfall Wired fills a gap in the current gaming market by providing top-tier value for players looking to buff their audio communication at a price that won't overpower their wallets. Designed to provide gamers with booming audio, crystal clear microphone performance, and all day comfort with our proprietary sizing band, the Nightfall Wired is equipped with a 5′ cord and 3.5mm aux-in for compatibility with multiple platforms, including PC, Mac, PlayStation, Xbox, and Nintendo Switch. A Bluetooth version of the Nightfall, along with other headsets and peripherals for gamers, will make their debut in 2024.
The Nightfall Wired is not a reskinned version of one of JLab's widely acclaimed headsets. Custom-designed for gamers, the Nightfall incorporates 50mm drivers that are framed by a sound-isolating inner shell, tuned specifically for a wide array of games and compatible with spatial audio for immersive, surround sound The near-field directional rotating boom mic is designed to capture the player's voice, but not the noises  around them, and has a flip-up design to get it out of the way or when a player wants to be on mute. The Nightfall's mic system is also TeamSpeak Certified™, ensuring lag-free performance when it matters. Designed for long-wearing comfort, Nightfall includes Cloud Foam cushions and an ultra-wide two-layer customizable headband, which offers a reversible design strap that is black or multi-color.
"JLab isn't new to gaming, but the launch of Nightfall levels up our brand with a collection that speaks directly to this audience. From the product to the packaging and renewed sponsorships in the gaming community, we're making moves to be an active and connected part of gaming culture," commented JLab CEO Win Cramer. "For gamers new to JLab, they're going to be very surprised at the precision sound, comfort and tech features we pack into a very affordable gaming headset."
JLab's Nightfall is available at 10,000+ retail locations in the United States, along with international retailers and online at https://www.jlab.com/Gaming.
Microphone: TeamSpeak Certified™ near-field directional condenser (-42 +/- 1 dB)
Microphone response: 100 – 10k Hz
Volume controls on right earcup
Flip-to-mute rotating boom mic
Reversible, suspended fabric headband for all-day comfort and customization
Drivers: 50mm designed dynamic drivers Neodymium Magnet, 20-20kHz, 32 Ω
100 – 10 kHz frequency response
Output: 102 +/- 3 dB
Input: 3.5mm aux-in
IP Rating: N/A
Weight: 250 grams
Lifetime (wired product)
About JLab
JLab imagines and delivers the personal technology products that consumers want. With our line of personal audio gear and office accessories, we're innovating absolutely everything to make way better personal tech. Based in San Diego, we've been offering the right sound, the right features, and the right value since 2005. For more information, visit www.jlab.com.
Attachments
CONTACT: JLab Media JLab 8583803436 [email protected] 

Disclaimer: The above press release comes to you under an arrangement with GlobeNewswire. AfternoonHeadlines.com takes no editorial responsibility for the same.