JLab's New Epic Lab Edition Earbuds Are Its Most Premium True Wireless Product To Date And The First Earbuds Featuring The Knowles Preferred Listening Response Curve
New Premium Earbuds Incorporate Dual-Driver Design To Create The Best Sounding Listening Experience From Any JLab Wireless Product
JLab debuts hybrid dual-driver true wireless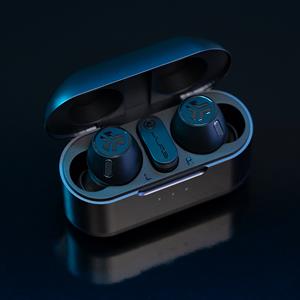 JLab Epic Lab Edition True Wireless Earbuds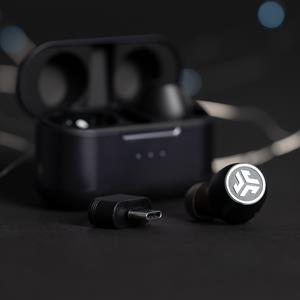 San Diego, CA, Nov. 07, 2023 (GLOBE NEWSWIRE) — The new JLab Epic Lab Edition ($199) true wireless earbuds are JLab's best sounding and most premium earbuds to date, leveraging dual drivers and an industry-first technology design to provide an elevated listening experience. The Epic Lab Edition earbuds boast a hybrid dual-driver design, incorporating a dynamic driver for rich bass and low frequencies, and a Knowles Balanced Armature driver for exquisite high frequencies. The Epic Lab Edition is the first true wireless earbuds to feature the Knowles Preferred Listening Response Curve (Knowles Curve), a treble expanded sound signature designed with extensive feedback from a broad range of music listeners. JLab's Epic Lab Edition is designed for the modern music listener, with features that include smart active noise canceling, Hi-Res Audio, spatial audio, and Bluetooth LE capabilities. The JLab Epic Lab earbuds are available at jlab.com.  
  
JLab put audio quality at the forefront with the design of the Epic Lab Edition, with a focus on providing an elevated listening experience at a much higher price point than the brand is known for.  
As a brand, JLab is known for bringing products to market that include features and technologies well beyond higher-priced competitors.  
  
"For the Epic Lab Edition, I tasked our engineering team with creating something that brought exceptional sound quality to market and still offered an incredible value compared to similarly priced earbuds. We've shown the world the amazing things that can be done in the under $100 category, and now we're going full throttle with our most premium sound experience yet," commented JLab CEO Win Cramer. "JLab's Epic Lab Edition elevates our portfolio of audio products with new technologies, including specialized balanced armature drivers to match the Knowles Preferred Listening Response Curve, something no other brand has right now." 
  
JLab's Epic Lab Edition redefines the true wireless audio experience. Its hybrid dual-driver design provides the rich bass music listeners typically look for from modern audio products, complimented by the exquisite high frequency capabilities that the research behind the Knowles Listening Response Curve concluded listeners prefer. This combination of two drivers results in unparalleled, well-balanced, and crystal-clear sound quality that cannot be achieved by a single modern headphones driver. 
  
A suite of premium features along with the hybrid dual-driver design are included in the Epic Lab Edition.  Android users can experience hi-res audio quality delivered through LDAC technology; iOS users through AAC. Users who play audio through devices that have USB-C ports like the new iPhone 15 can experience Bluetooth LE audio and LC3 codec through the included USB-C dongle. JLab's Smart Active Noise Cancelation automatically adjusts to the environment around the earbuds, making continual adjustments in order to provide an optimal audio experience. The premium aluminum charging case offers wireless charging or via USB-C cord. For optimal sound and comfort, Epic Lab Edition offers 6 tips: S/M/L silicone and S/M/L cloud foam. 
  
Compatible with the latest JLab App, users can customize the Epic Lab Edition's active noise canceling features, turn off the ANC capabilities, or turn on its Be Aware mode to allow outside noises to pass through. Via app update in mid-November, the JLab App will feature a preset to the Knowles Curve, in addition to allowing users to quickly switch between JLab's preset Signature Sound and Bass Boost.. The JLab App also allows the listener to adjust the settings individually to their preference whenever it suits their needs. Within the app, users can also adjust the touch controls functions to their preferences. 
  
More On The Knowles Preferred Listening Response Curve 
The Knowles Preferred Listening Response Curve was developed through blind listening testing, including an analysis of 200 recordings from the last 20 years of Billboard Hot 100. Knowles developed its curve to provide guidance to headphone manufacturers in developing products that consumers prefer. Knowles' research provides clear guidelines for what consumers desire across the wide spectrum of music. 
  
According to the research behind the Knowles Curve, listeners consistently preferred between 12 and 21 dB of boost at frequencies beyond 10 kHz, depending on age and hearing ability. An earphone that matches the Knowles Curve recommendations is expected to provide a highly satisfying experience for the end user, resulting in higher sound quality ratings. 
  
The high frequency boost in treble is very difficult to accommodate using single driver products, which is the reason the JLab Epic Lab Edition uses a 10mm driver together with a Knowles Balance Armature driver in each earbud. 
  
Additional information on Knowles Balanced Armatures, visit www.knowles.com/premiumsound. For more information about the Knowles Preferred Listening Curve, visit: www.knowles.com/preferred-listening-response. 
  
The JLab Epic Lab earbuds are available for pre-order at www.jlab.com/products/epic-lab-edition-earbuds, with an estimated ship date of mid-November.
Full technical features include:  
Battery life:

56+ hours playtime (13+ hours in each earbud)
36+ total hours playtime (9+ hours in each earbud) with ANC activated
Dual connect technology allows each bud to be used independently
Bluetooth LE Audio with USB-C dongle
Bluetooth multipoint connects to multiple devices
Spatial Audio Compatible with applications such as Dolby Atmos, Tempest 3D AudioTech and Windows Sonic
Hi-Res Audio LDAC (Android) or AAC (iOS)
Smart Active Noise Canceling with 3 noise control modes
Touch controls and optional wear detect auto play/pause feature
Microphone: 3 MEMS (each earbud) -38 dB +/- 1 dB 
Patented Custom EQ3 sound and touch controls
Bluetooth 5.3  Range: 30+ ft
Protocols: HSP/HFP/A2DP/AVRCP 
Codecs: ACC / LDAC / SBC / LC3
Drivers: Dual design, with a Knowles Balanced Armature Driver and a second 10mm dynamic driver in each earbud
20–20 kHz frequency response
Impedance: 16Ω
Output: 98 +/-3 dB
Earbud battery: 85mAh lithium polymer

Earbud charge time: 2 hours (in case)
Quick Charge: 15 mins of charging = 1 hour battery life 

Charging case battery: 820mAh lithium polymer

Case charge time: 2 hours
Charging: Wireless or via USB-C to USB-C cable

IP Rating: 55
Three sets of gel eartips and three sets of JLab Cloud Foam
Google Fast Pair 
Total weight: 76.3 grams  (including USB-C dongle in case)

Earbuds: 5.5 grams each
Dongle weight: 1.9 grams

Case only: 63.5 grams 
25.1 grams (earbuds + case)
Dimensions: 

Single earbud: 0.92″ L x 1.05″ D x 0.73″ H \
Case: 2.71″ L x 1.06″ D x 1.63″ H

2-year warranty 
  
About JLab  
JLab imagines and delivers the personal technology products that consumers want. With our line of personal audio gear and office accessories, we're innovating absolutely everything to make way better personal tech. Based in San Diego, we've been offering the right sound, the right features, and the right value since 2005. For more information, visit www.jlab.com. 
Attachments
CONTACT: JLab Media JLab 8583803436 [email protected] 

Disclaimer: The above press release comes to you under an arrangement with GlobeNewswire. AfternoonHeadlines.com takes no editorial responsibility for the same.