IZEA Releases The 2023 State of Influencer Equality
Male and Female Influencer Pay Gap Continues to Narrow
IZEA Releases 2023 The State of Influencer EqualityⓇ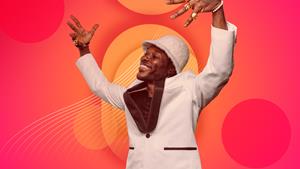 Orlando, Florida, Feb. 22, 2023 (GLOBE NEWSWIRE) — IZEA Worldwide, Inc. (NASDAQ: IZEA), the premier provider of influencer marketing technology, data, and services for the world's leading brands, ​​released its third annual The State of Influencer Equality report today. The report found that the average payment per post for non-white influencers continues to trend upward. Hispanic influencers' pay climbed by 29%, Asian influencers' pay rose by 23% year over year, and Black influencers' pay increased by 19%. The rate of deals being awarded to minorities has surpassed their representation in the population, reaching a new peak of 46% share of sponsorship transactions. 
First introduced in 2020, the report analyzes influencer earnings observed in IZEA's online marketplace from 2015 to 2022. The data comprises negotiated rates between marketers and creators spanning the spectrum of micro-influencers to celebrities across all social platforms, including self-reported sex and racial identifiers.
"IZEA is dedicated to championing creators of all backgrounds and demographics, driving the influencer marketing sector toward fairness and inclusivity," said Ted Murphy, IZEA Founder and CEO. "We're delighted to see a steady growth in pay for non-white influencers within the IZEA ecosystem, indicating that our efforts are paying off for creators. The pay gap between male and female influencers has continued to reduce to its lowest point of 17% since we began tracking this data."
Key Findings Include: 
Over the past eight years, average earnings have dramatically risen for influencers of all races and sexes.
Over the past five years, persons of color have commanded a premium over their white counterparts, with Asian Americans making an average of 50% more per post than white creators in 2022. 
Female influencers continue to dominate influencer marketing with 77% of all transaction volume in 2022, but their share of deal flow is the lowest since our reporting began in 2015. 
Despite influencers 65 and older commanding the highest premium of all age groups in 2021, adults 55-64 have seen their earnings surge 144%, making them the highest-earning influencer age group in 2022. 
Influencers ages 55-64 make $1 more on average than influencers ages 18-24. 
Influencers with an annual household income of $150,000 or more charge an average of 3.1 times more for a sponsored post than creators earning $50,000 or less per year.
The percentage of influencer marketing deal flow going to minority influencers (46%) has surpassed their representation in the U.S. population (41%).
For the second year in a row, the percentage of influencer marketing deal flow going to white (non-Hispanic) influencers (54%) has slipped below their share of the U.S. population (59%). 
2015-2022 Sponsored Post Price Increase by Race: 
Sponsored post prices charged by Asian American influencers have surged 3,532% from $101 to $3,668 on average.
Sponsored post prices charged by Black influencers have climbed 2,258% from $129 to $3,042 on average.
Sponsored post prices charged by Hispanic influencers have hiked 1,788% from $146 to $2,757 on average.
Sponsored post prices charged by white influencers have increased 1,717% from $135 to $2,453 on average.
Male and Female Influencer Pay Gap 
Since 2019, the pay gap between male and female influencers has narrowed, hitting an all-time low in 2022. In 2019, the pay gap was 62% before narrowing to 27% in 2020, 26% in 2021 and 17% in 2022. 
Although female influencers continue to own the majority of influencer marketing deal flow, male influencers' share of transaction volume rebounded from an all-time low in 2020 of 9% to all-time highs of 15% in 2021 and 21% in 2022. 
2015-2022 Sponsored Post Price Increases by Sex: 
Sponsored post prices charged by male influencers have risen 980% from $290 to $3,131 on average.
Sponsored post prices charged by female influencers have climbed 1,755% from $143 to $2,652 on average.
Get the full report here: https://izea.com/resources/insights/2023-state-of-influencer-equality/ 
"The shifts in influencer marketing toward greater diversity, equity and inclusion are great examples of marketers recognizing – and responding to – the significant impact of minority influence in society," Murphy continued. "In 2015, only 27% of sponsorship deals went to minority influencers, but today, this number has grown to 46%, a 70% increase. Even with these successes, there remains much more to be done in order to make sure all sexes and racial identities are represented in influencer marketing campaigns."
About IZEA Worldwide, Inc.
IZEA Worldwide, Inc. ("IZEA"), is a marketing technology company providing software and professional services that enable brands to collaborate and transact with the full spectrum of today's top social influencers and content creators. The company serves as a champion for the growing Creator Economy, enabling individuals to monetize their content, creativity, and influence. IZEA launched the industry's first-ever influencer marketing platform in 2006 and has since facilitated nearly 4 million transactions between online buyers and sellers. Leading brands and agencies partner with IZEA to increase digital engagement, diversify brand voice, scale content production, and drive a measurable return on investment.
Safe Harbor Statement
All statements in this release that are not based on historical fact are "forward-looking statements" intended to qualify for the safe harbor from liability established by the Private Securities Litigation Reform Act of 1995. Forward-looking statements, which are based on certain assumptions and describe our future plans, strategies and expectations, can generally be identified by the use of forward-looking terms such as "may," "will," "would," "could," "should," "expect," "anticipate," "hope," "estimate," "believe," "intend," "likely," "projects," "plans," "pursue," "strategy" or "future," or the negative of these words or other words or expressions of similar meaning.  Examples of forward-looking statements include, among others, statements we make regarding expectations concerning IZEA's ability to increase revenue and bookings, growth or maintenance of customer relationships, and expectations concerning IZEA's business strategy. Forward-looking statements involve inherent risks and uncertainties which could cause actual results to differ materially from those in the forward-looking statements, as a result of various factors including, among others, the following: competitive conditions in the content and social sponsorship segment in which IZEA operates; failure to popularize one or more of the marketplace platforms of IZEA; changing economic conditions that are less favorable than expected; and other risks and uncertainties described in IZEA's periodic reports filed with the Securities and Exchange Commission. The forward-looking statements made in this release speak only as of the date of this release, and IZEA assumes no obligation to update any such forward-looking statements to reflect actual results or changes in expectations, except as otherwise required by law.
Attachment
IZEA Releases 2023 The State of Influencer EqualityⓇ
CONTACT: Toni-Ann Burke IZEA Worldwide, Inc. Phone: 407-674-6911 Email: [email protected] 

Disclaimer: The above press release comes to you under an arrangement with GlobeNewswire. AfternoonHeadlines.com takes no editorial responsibility for the same.