IZEA Announces New Contracts Module in IZEA Flex
Marketers Can Improve Compliance, Mitigate Risks and Save Time with Streamlined Creator Agreement Management
Orlando, Florida, April 11, 2023 (GLOBE NEWSWIRE) — IZEA Worldwide, Inc. (NASDAQ: IZEA), the premier provider of influencer marketing technology, data, and services for the world's leading brands, announced today the launch of the new Contracts module in IZEA Flex, its next-generation, comprehensive influencer marketing platform that is value-priced for brands and agencies of all sizes.
Available for all IZEA Flex Power plan users, the Contracts module allows marketers to author their own contracts and send them via email to obtain multiparty e-signatures compliant with the strictest electronic signature laws. Users can also take advantage of sample pre-loaded contract templates, drafted by legal counsel specializing in influencer marketing law, as a starting point for their negotiations. The module serves as a central location for users to view, edit, sign and store all campaign-related contracts and agreements. For ease of reference, marketers can also associate the contracts with specific transactions, campaigns, companies, content, and creators throughout the Flex platform.
The Best Value in Influencer Marketing Software
On their own, the modules in IZEA Flex could cost marketers thousands of dollars. The addition of Contracts in Flex lets marketers move on from costly third-party e-signature tools. A monthly Docusign Business Pro account, for example, provides up to 10 envelopes per user per month, for a cost of $65. IZEA is providing Flex Power users up to 200 contract envelopes each month, included in their existing subscription, for no additional cost.
"As influencer marketing campaigns have become more complex, individual creator agreements have become a core component of running influencer marketing campaigns," said Ted Murphy, IZEA CEO and Founder. "Our new Contracts module empowers marketers to have full control of their contracts' lifecycle, from document creation to capturing electronic signatures — simplifying and centralizing their entire process — with no additional fees. In the past month alone we have added cloud storage, A.I. Storyboards, and now Contracts to Flex. We will continue adding functionality to the platform, further solidifying our position as the price-to-value leader."
IZEA Flex is built with both brands and agencies in mind. Flex gives admin users the power to set specific permissions so that teams of all sizes can efficiently manage contracts while limiting access to sensitive information within their organizations.
New users can get access to the Contracts module with a 10-day free trial of the IZEA Flex Power plan. To get started, visit izea.com/flex.
About IZEA Worldwide, Inc.
IZEA Worldwide, Inc. ("IZEA"), is a marketing technology company providing software and professional services that enable brands to collaborate and transact with the full spectrum of today's top social influencers and content creators. The company serves as a champion for the growing Creator Economy, enabling individuals to monetize their content, creativity, and influence. IZEA launched the industry's first-ever influencer marketing platform in 2006 and has since facilitated nearly 4 million transactions between online buyers and sellers. Leading brands and agencies partner with IZEA to increase digital engagement, diversify brand voice, scale content production, and drive a measurable return on investment.
Safe Harbor Statement
All statements in this release that are not based on historical fact are "forward-looking statements" intended to qualify for the safe harbor from liability established by the Private Securities Litigation Reform Act of 1995. Forward-looking statements, which are based on certain assumptions and describe our future plans, strategies and expectations, can generally be identified by the use of forward-looking terms such as "may," "will," "would," "could," "should," "expect," "anticipate," "hope," "estimate," "believe," "intend," "likely," "projects," "plans," "pursue," "strategy" or "future," or the negative of these words or other words or expressions of similar meaning. Examples of forward-looking statements include, among others, statements we make regarding expectations concerning IZEA's ability to increase revenue and bookings, growth or maintenance of customer relationships, and expectations concerning IZEA's business strategy. Forward-looking statements involve inherent risks and uncertainties which could cause actual results to differ materially from those in the forward-looking statements, as a result of various factors including, among others, the following: competitive conditions in the content and social sponsorship segment in which IZEA operates; failure to popularize one or more of the marketplace platforms of IZEA; changing economic conditions that are less favorable than expected; and other risks and uncertainties described in IZEA's periodic reports filed with the Securities and Exchange Commission. The forward-looking statements made in this release speak only as of the date of this release, and IZEA assumes no obligation to update any such forward-looking statements to reflect actual results or changes in expectations, except as otherwise required by law.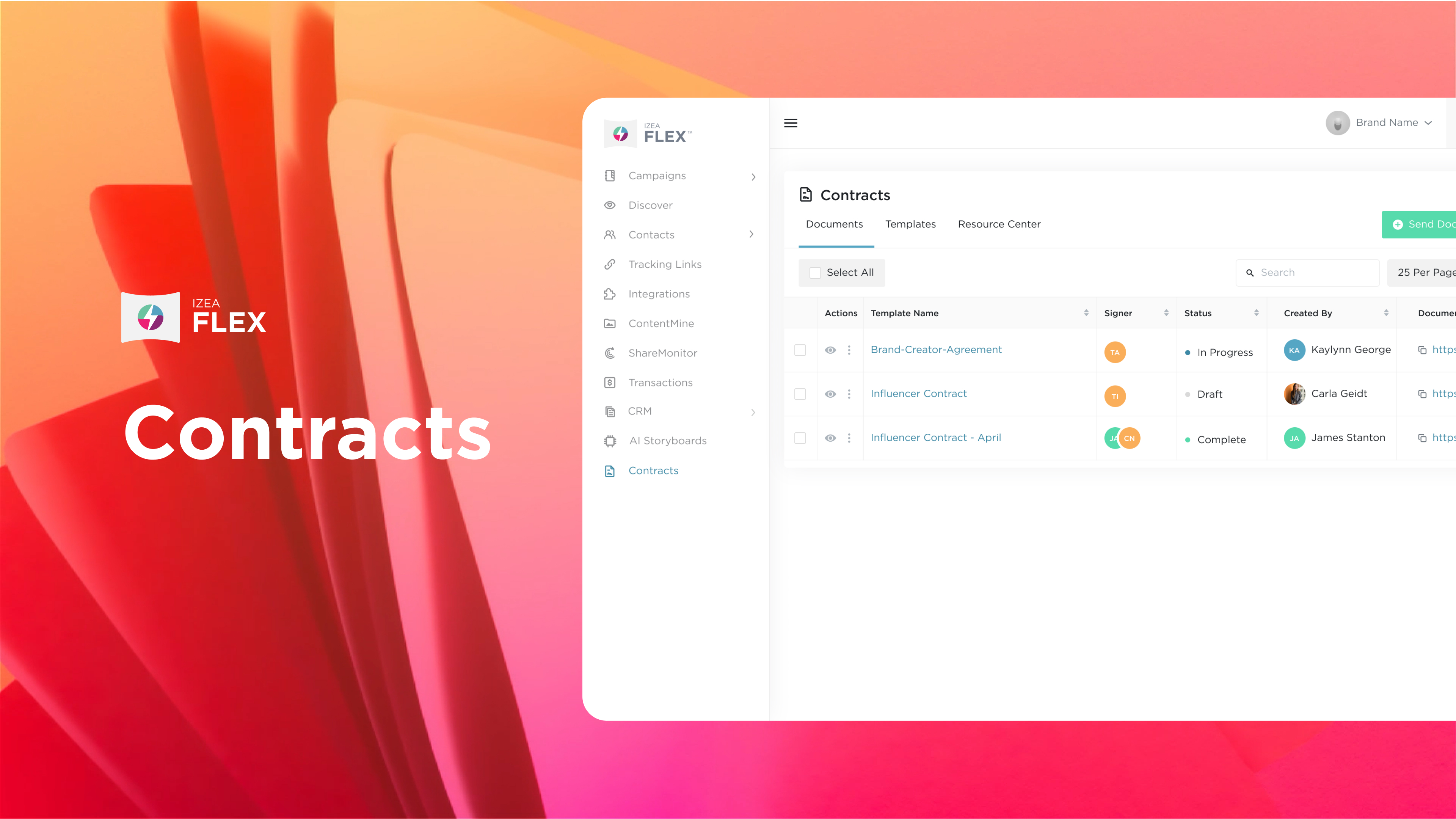 CONTACT: Toni-Ann Burke IZEA Worldwide, Inc. Phone: 407-674-6911 Email: [email protected] 

Disclaimer: The above press release comes to you under an arrangement with GlobeNewswire. AfternoonHeadlines.com takes no editorial responsibility for the same.