IR-MED Appoints Healthcare Executive and Entrepreneur Tzur Di-Cori as Chief Executive Officer
IR-MED Inc.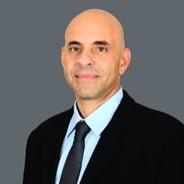 Mr. Di-Cori's vast healthcare experience includes President of LifeWatch Technologies, a developer of technologies that help physicians detect symptoms before they become major health problems
Rosh Pina, Israel, Oct. 04, 2023 (GLOBE NEWSWIRE) — IR-MED Inc., ("IR-MED" or the "Company") (OTCQB:IRME), developer of a noninvasive AI-driven spectrographic analysis technology platform to address significant healthcare needs, announced today that Tzur Di-Cori will join the Company as Chief Executive Officer, effective as of October 15, 2023. Oded Bashan, who serves as Chairman of the Board and Interim CEO, will continue as the Company's Chairman.
Mr. Di-Cori brings to IR-MED more than 30 years of experience in executive positions at several successful medical device and high-tech companies. A talented entrepreneur with exceptional team building capabilities and leadership skills, Mr. Di-Cori is return-on-investment oriented and an expert in building and executing business strategy. His vast experience in the healthcare sector spans companies from start-up to large multinational organizations, in roles ranging from Founder to President and CEO. Mr. Di-Cori, Co-Founder and owner at NatureIM Ltd. since 2023, a private holding company focused on developing peptide-derived materials for various purposes. From 2020-2023, Mr. Di-Cori served as CEO of DUSMIT Ltd., a privately–owned start-up company active in the health tech industry and agriculture which focuses on the development of air purification technology based on a real-time denaturation process, solving indoor air pollution. From 2017-2020, he served as Chief Executive Officer and co-founder at Veoli Ltd., a company which develops solutions for medical cannabis delivery. Prior to that, from 2014 to 2017, he served as Chief Executive Officer of Motorika Medical Ltd., a company developing robotic physical therapy devices for upper and lower extremities. From 2011 to 2014 Mr. Di-Cori served as President and CEO at LifeWatch Technologies Ltd., which was subsequently acquired and is currently owned by Koninklijke Philips N.V.
"Tzur joins IR-MED at a pivotal and exciting time for our company, as we gear up for commercial launch of PressureSafe™ in the U.S., pending regulatory approval, which is expected in the current fiscal quarter," stated IR-MED's Chairman and interim CEO, Oded Bashan. "Tzur is a seasoned and agile leader who has led growth and success at multiple healthcare companies. His experience at LifeWatch in developing and commercializing technologies that aid in the early detection of health conditions is particularly pertinent to our mission at IR-MED."
Mr. Di-Cori commented, "IR-MED has a tremendous opportunity to change the paradigm of detection and timely treatment of a range of health conditions, with pressure injuries alone having the potential to significantly improve care for patients and economics for providers while addressing healthcare equity. I'm very excited join IR-MED and to propel the company into rapid deployment of its platform technology."
About IR-MED
IR-MED Inc., is developing a noninvasive spectrographic analysis technology platform, allowing healthcare professions to detect, measure and monitor, in real time, different molecules in the blood, in human tissue, and in body fluids without invasive procedures. PressureSafe, the first product under development, is a handheld optical monitoring device that is being developed to support early detection of pressure injuries (PI) to the skin and underlying tissue, regardless of skin tone as it calibrates personally to each patient's skin.
IR-MED's technology is being developed to allow accurate readings of biomarkers in a non-invasive method, that may provide caregiver the optimal decision support-system in cases where uncertainties disturb physicians in their decision processes.
IR-MED holds patents protecting its technology and innovations in the noninvasive tissue analysis, and in the modeling and analysis of subcutaneous tissue.
PressureSafe is currently undergoing usability studies at multiple medical centers. It is not yet available for commercial use.
Safe Harbor Statement / Forward-Looking Statements
Statements included in this press release, which are not historical in nature, are forward-looking statements made pursuant to the safe harbor provisions of the Private Securities Litigation Reform Act of 1995. For example, IR-Med is using forward looking statements when it discusses the timing of its expected regulatory approval and the potential benefits of its products. Statements relating to the future performance of IR-Med are subject to many factors including, but not limited to, the sufficiency or working capital and our ability to raise the capital needed to fund our development efforts, completion of the development and design of PressureSafe device, results of clinical/useability studies and trials, timing of product development, FDA approval/clearance of products in development, customer acceptance of our products in the market, the introduction of competitive products, the impact of any product liability or other adverse litigation, commercialization and technological difficulties, and the other risks identified in our most recent annual report on Form 10-K for the fiscal year ended December 31, 2022, as amended, with the Securities and Exchange Commission. Such statements are based upon the current beliefs and expectations of management and are subject to significant risks and uncertainties. Actual results may differ from those set forth in the forward-looking statements. The forward-looking statements contained in this press release are made as of the date hereof, and we do not undertake any obligation to update any forward-looking statements, whether as a result of future events, new information, or otherwise.
Contact:
Sharon Levkoviz, Chief Financial Officer
Tel: +972 (0) 4 6555054
Attachment

Disclaimer: The above press release comes to you under an arrangement with GlobeNewswire. AfternoonHeadlines.com takes no editorial responsibility for the same.