IPG Launches Tishma Brand AMS Fully Automated Inline Paper Mailer System With Right Size Technology
Tishma brand AMS (Auto Mailer System)
SARASOTA, Fla., Sept. 15, 2023 (GLOBE NEWSWIRE) — IPG® (Intertape Polymer Group®), a leading manufacturer of highly automated packaging machinery and turnkey solutions, has launched the new Tishma® brand AMS (Auto Mailer Machine) in partnership with Garrido Printing Equipment out of Miami, FL.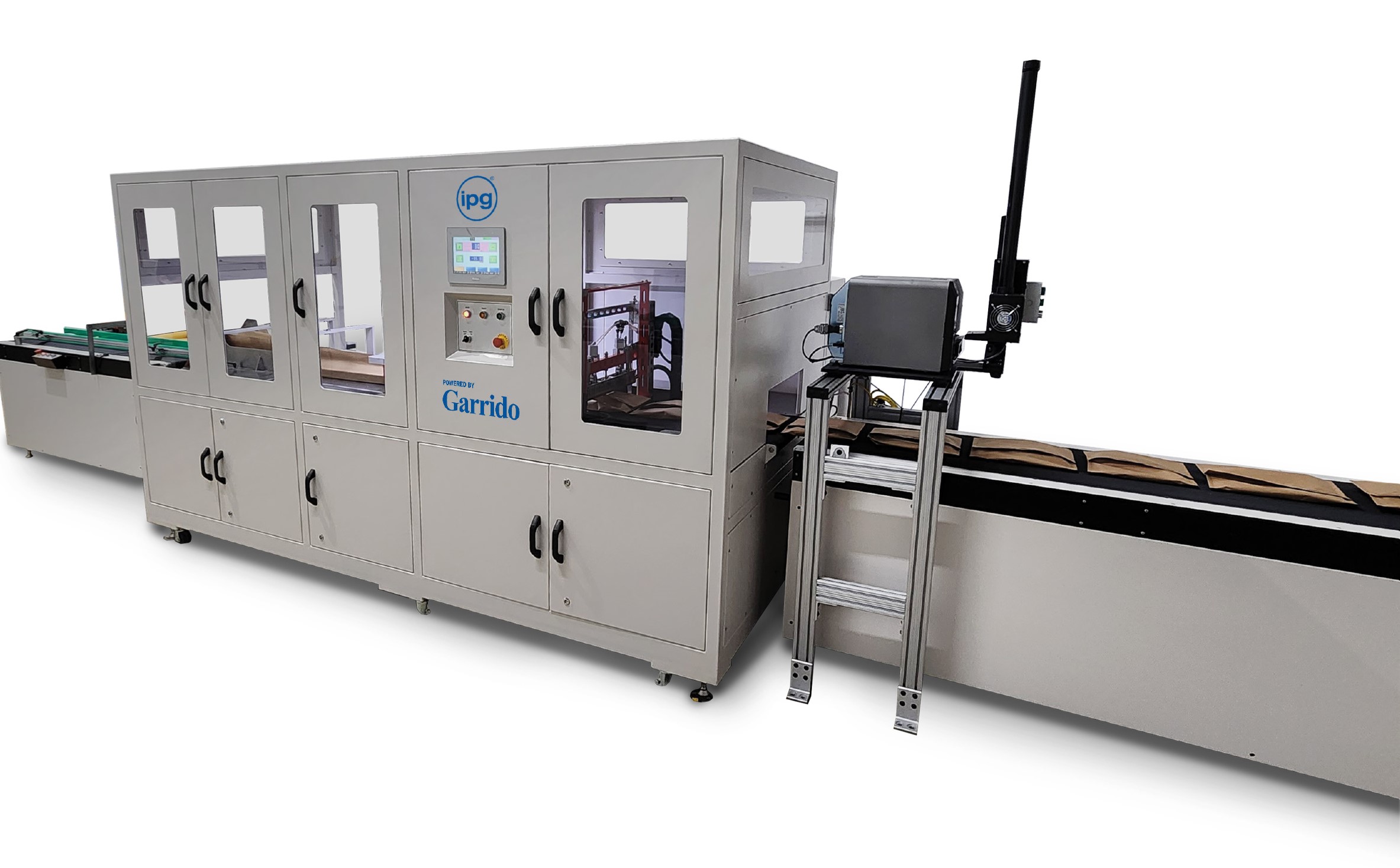 Tishma brand AMS (Auto Mailer System)
The AMS is a revolutionary design that automatically creates a right sized, paper mailable package around each order. This high speed, inline system adjusts the creation of the mailer length to the product need, at a rate of 30 mailers per minute in random, or up to 80 per minute in a batched mode.
With a linear, compact design, it features large roll loading with a 50" diameter x 32" wide x 20,000 linear feet that can potentially produce 15,000 mailers from a single roll of paper. This continuous motion system includes six feet of motorized infeed conveyor with IPG's patent pending horizontal and cross sealing technology.
"Continuous operation combined with large roll formats will have an immediate benefit increasing productivity with little to no downtime relative to changeovers," states Rob Hoffman, IPG Senior Director of Sales.
Additional features include license plate barcodes by ink jet or label, integrated print and shipping label application, and WMS integration capability.
"Our solution immediately reduces labor, consumption and material waste while retaining a high level of product protection," states Micah Ordway, IPG Product Manager – Advanced Automation. "The AMS eliminates the need to purchase or stock a variety of pre-made mailer cases and pallet positions. The paper is recyclable for the end consumer, but also greatly reduces facility waste associated with stocked manual mailers. Its patent pending technology offers shipping cost savings with options to weigh, scan the order, barcode and/or apply the shipping label. It is a cutting-edge, fully automated solution for mailer production needs."
"Our revolutionary and proprietary heat sealable paper is an added benefit that eliminates the complexity of additional glues or glue strips to be applied," Ordway concluded.
For more information regarding the AMS or other advanced automation solutions in Cartoning, Case Packing, Robotics, Palletizing, Standalone Machinery or Turnkey innovation, please contact Rob Hoffman ([email protected]).
About IPG
Headquartered in Sarasota, Florida, IPG is a global provider of packaging and protective solutions across a diversified set of geographies and end-markets. The Company develops, manufactures, and sells a variety of solutions including paper and film-based pressure-sensitive and water-activated tapes, stretch and shrink films, protective packaging, woven and non-woven products and packaging machinery. For information about the IPG, visit www.itape.com.
About Tishma Technologies
Purchased by IPG in 2020 with 45 years of machine building expertise, Tishma combines quality craftsmanship, top-notch technology, and innovation for modular designs that accommodate today's flexible packaging machinery requirements. Located in Schaumburg, Illinois, Tishma has implemented 1,200+ advanced automation projects installed around the world. With high speed, continuous motion, and robotic integration, it serves the major industry needs in food, pharma, confections, beverage, and warehousing. For information about Tishma Technologies, visit www.tminn.com.
FOR FURTHER INFORMATION CONTACT:
Rob Hoffman
Senior Director of Sales
[email protected]
A photo accompanying this announcement is available at https://www.globenewswire.com/NewsRoom/AttachmentNg/b3b52fe4-079b-4caf-a522-1e9e8c6e2e9c

Disclaimer: The above press release comes to you under an arrangement with GlobeNewswire. AfternoonHeadlines.com takes no editorial responsibility for the same.