Investing in the AI Boom: VEXOR Leading the Charge
LONDON , Sept. 04, 2023 (GLOBE NEWSWIRE) — The AI sector, a driving force of innovation and transformation, has the potential to contribute a staggering $15.7 trillion to the global economy by 2030, as projected by PWC. Gartner's predictions reveal a dramatic shift from AI piloting to operationalization, anticipating a five-fold increase in the data stream and analytics infrastructure by 2024. Notably, over 83% of companies have recognized AI as a top priority, underscoring its transformative impact on businesses worldwide. With the global AI market expected to reach an astounding $1.59 trillion by 2030, the opportunities for investors are unparalleled. Despite its immense potential, the AI market has long been perceived as a closed structure, accessible primarily to big funds and select specialists. This exclusivity has left many individual investors yearning to be part of the AI revolution. In response to this challenge, Vexor.ai, the visionary platform from Vexor Labs, is disrupting the status quo by democratizing AI investments. The impact of AI in the tech world is undeniable, and companies like NVIDIA have experienced explosive growth of their stocks on the exchange as news of GPU cards and their key influence AI product development became public. we are only witnessing the initial stages of the AI trend, and the immense capabilities of AI have not yet been fully unleashed. Early investors stand ready to make the most of the upcoming surge of innovation and transformation.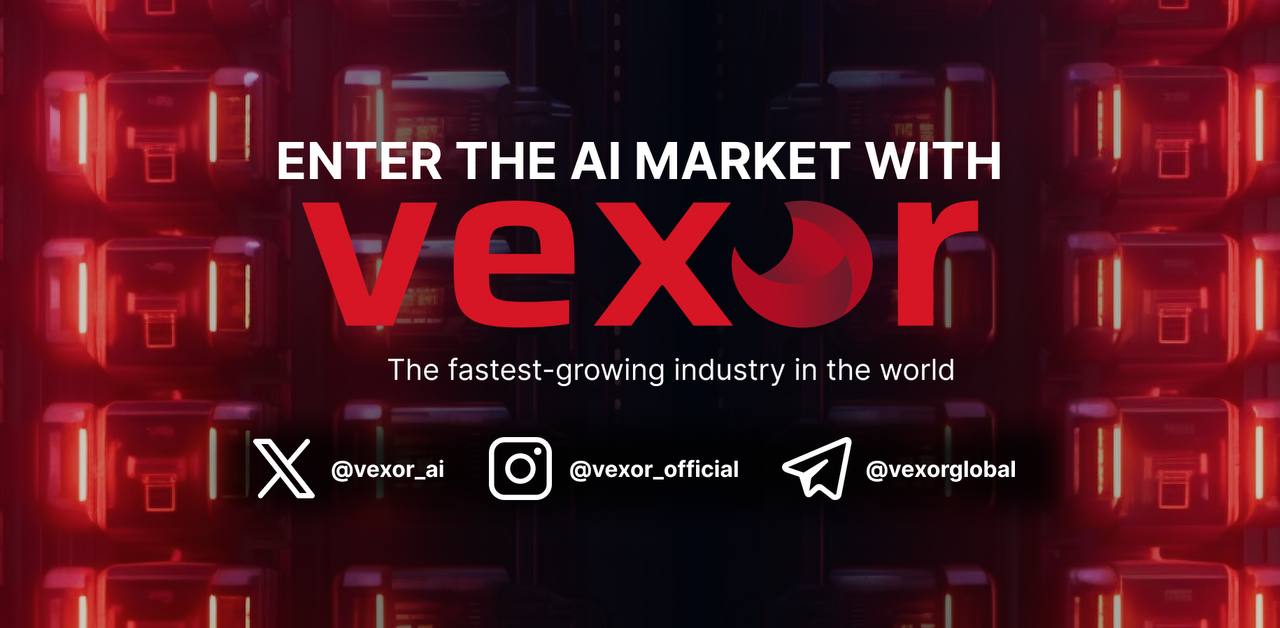 "Investing in AI technology is no longer a question with no reply for leading venture funds like Google Ventures, Intel Capital, and Microsoft. They have all recognized the tremendous potential of AI and are investing with unwavering confidence," explains a Vexor expert.
Unlike the ease of investing in cryptocurrencies, AI has remained largely inaccessible to the masses. However, Vexor.ai is breaking down barriers with an entry threshold as low as $99, inviting individual investors to participate in the AI market and reap profits from a diverse range of already working AI products, servers, and GPU cards. Vexor.ai's team of experts, and visionaries, wholeheartedly recognizes the billion-dollar potential of the AI market. They liken this opportunity to the cryptocurrency boom of 2008 when early investors reaped extraordinary rewards. Currently, Vexor.ai aims to offer a comparable chance to those with aspirations of exploring the realm of AI. 
"AI is the future, and we see it as a once-in-a-lifetime opportunity, we can compare it to the early days of cryptocurrency. Vexor.ai is committed to opening doors and empowering investors to seize the potential that AI presents," says a Vexor expert.
While some politicians may attempt to instill fear around AI, their actions speak louder than their words. They are Secretly joining funds to invest in AI, they acknowledge the transformative power of this technology. As Vexor.ai embraces the AI boom, it becomes increasingly clear that AI is not just a passing trend but a path to significant returns for those with the foresight to invest. With the global AI market on an exponential growth path, the time to invest is now. Vexor.ai warmly welcomes all visionaries, individuals, and businesses alike to embrace the AI revolution. The window of opportunity is closing fast, and those who miss out will undoubtedly have regrets for years to come.
Embrace the future, invest in AI with Vexor.ai, and seize the chance to be part of a revolutionary journey that promises substantial profits and a transformative impact on the world. As VEXOR leads the charge in the AI boom among individuals, it invites you to shape the future of technology, one investment for a lifetime change. For more information about Vexor Holding you can learn on the website
Twitter/LinkedIn/Telegram/Website 
Disclaimer:
The information provided in this release is not investment advice, financial advice, or trading advice. It is recommended that you practice due diligence (including consultation with a professional financial advisor) before investing or trading securities and cryptocurrency.
CONTACT: Maryam Kholina Vexor maryam.kh at vexor.ai

Disclaimer: The above press release comes to you under an arrangement with GlobeNewswire. AfternoonHeadlines.com takes no editorial responsibility for the same.