Introducing Bitrock – A Revolutionary Ethereum IBFT 2.0 Side Chain with Multichain DEX Swap
ROERMOND, NETHERLANDS , July 20, 2023 (GLOBE NEWSWIRE) — Bitrock, an Ethereum IBFT 2.0 Proof of Authority (PoA) side chain, is pleased to announce its official launch as a game-changing layer 2 solution in the blockchain industry. The platform provides near-zero native gas fees and lightning-speed block times, making it a cost-effective, scalable, and high-speed infrastructure for users. Additionally, Bitrock's revolutionary multichain DEX swap allows seamless trading of cryptocurrencies directly on their native chains without the need for gas fees or holding native chain tokens.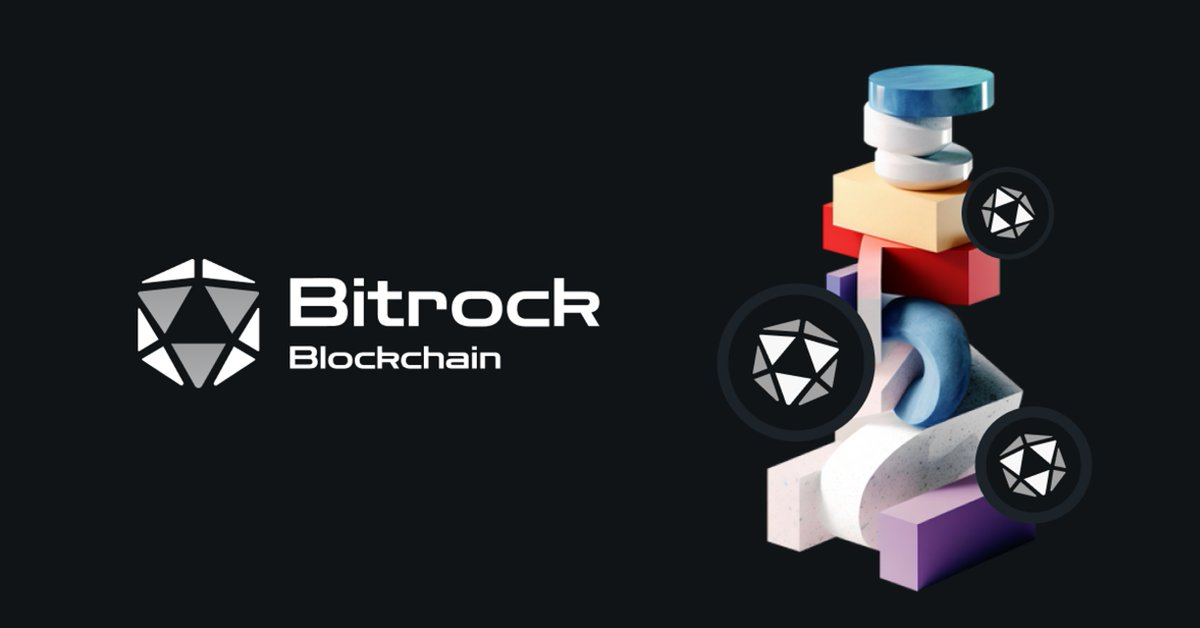 Stealth Launch and Unique Offering
Unlike many other side chains that suffer from limitations in speed, scalability, and cost, Bitrock emerges as a comprehensive and innovative Ethereum side chain solution. What sets Bitrock apart is its unique approach to a multichain DEX swap, enabling users to trade cryptocurrencies directly on their native chains without the need for additional intermediaries. Bitrock also stands out as a highly attractive investment opportunity due to its lack of private sales, large-raise presales, or VC backing, making it accessible to a wider retail investor demographic.
Impressive Launch and Key Features
Following rigorous Testnet testing, Bitrock launched its live Testnet, and just three days later, released the Mainnet with an impressive 2-second block time and near-zero gas fees. This achievement redefines transaction speed and cost norms for native chains, promising an efficient and user-friendly experience. In partnership with Sphynx labs, Bitrock will soon introduce a chain bridge to facilitate the seamless conversion of ERC-20 BROCK tokens to native BROCK. Moreover, the team is diligently working on the development of an innovative multichain DEX swap that aims to further enhance user convenience and reduce gas fees.
Build on Bitrock: The Future of Blockchain
Bitrock is designed to be fast, secure, scalable, and EVM-compatible, providing a solid foundation for smart contract deployment. With its remarkable 2-second block time, the platform ensures high transaction throughput while keeping gas fees negligibly low (~0.000001 GWEI). This makes Bitrock a top choice for developers seeking a cost-effective and user-friendly environment for building decentralized applications.
Tokenomics: Building a Sustainable Ecosystem
Bitrock's tokenomics are carefully crafted to foster a thriving and economically sound ecosystem. With a total token supply of 100,000,000, the platform implements a 4% tax distribution on both buying and selling transactions. Out of this tax, 3% goes towards development to fuel ongoing advancements and innovations, while 1% is allocated to liquidity to ensure a stable and liquid market for its users. These measures are aimed at promoting sustainability, encouraging growth, and providing a solid foundation for Bitrock's continued success in the blockchain space.
Lucrative Staking Opportunities
Bitrock also offers attractive staking opportunities for token holders, providing a substantial APY (Annual Percentage Yield) with a lock-up time of only 7 days. Staking Bitrock on the Ethereum network rewards users with an impressive 90% APY, allowing for flexible reward claims while ensuring security and long-term stability.
Robust Ecosystem & Tools
Bitrock boasts a rich ecosystem of tools and services to enhance user experience and support developers. This ecosystem includes a comprehensive Network Explorer that indexes and tracks all blockchain activities, a user-friendly Swap/DEX for seamless token trading, a Token Builder dApp to create and launch BROCK-20 tokens effortlessly, and a vibrant NFT Marketplace that brings NFT buyers and sellers together on a single platform with attractive staking opportunities.
Join the Bitrock Revolution
Bitrock is now live and publicly accessible, supporting all EVM deployments and tools such as Metamask, Truffle, and Ethereum Bytecodes. The team behind Bitrock is highly competent, motivated, and dedicated to pushing the boundaries of Ethereum L2 solutions to achieve unprecedented cost-effectiveness, convenience, scalability, and speed.
For more information about Bitrock and its groundbreaking features, visit the official website at https://bit-rock.io/.
About Bitrock
Bitrock is an Ethereum IBFT 2.0 Proof of Authority (PoA) side chain with near-zero native gas fees and lightning-speed block times. The platform offers a unique multichain DEX swap, enabling direct trading of cryptocurrencies on their native chains without gas fees. Bitrock is committed to delivering a cost-effective, scalable, and high-speed infrastructure while providing attractive staking opportunities to token holders.
Website | Twitter | Telegram | Discord | Uniswap | DEXTools | Whitepaper
https://t.me/Bitrockchain
Disclaimer:
Threads-coin is in no way affiliated or associated with Threads by Meta. The information provided in this release is not investment advice, financial advice, or trading advice. It is recommended that you practice due diligence (including consultation with a professional financial advisor) before investing or trading securities and cryptocurrency.
CONTACT: Kevin Kuiper Bitrock info at bit-rock.io

Disclaimer: The above press release comes to you under an arrangement with GlobeNewswire. AfternoonHeadlines.com takes no editorial responsibility for the same.