HP Imagine 2023: Live Better, Work Happier and Dream Bigger
Introducing groundbreaking solutions to drive sustainable growth and empower a thriving hybrid world
Photo 1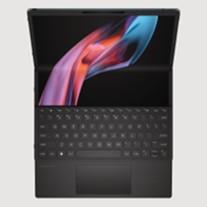 Photo 2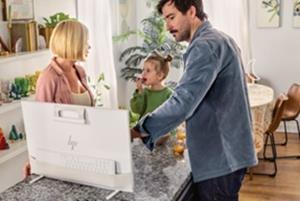 Photo 3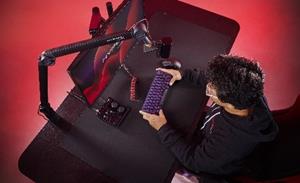 Photo 4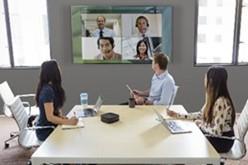 Photo 5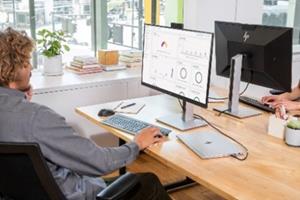 Photo 6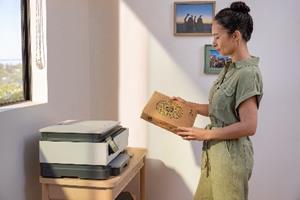 Photo 7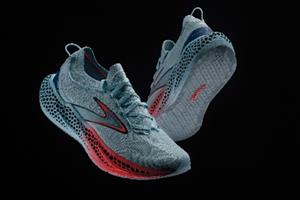 Photo 8
Photo 9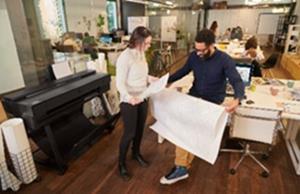 News Highlights:
HP hosted its first-ever HP Imagine event, a celebration of the company's latest products and services across Personal Systems, Printing Systems and Workforce Solutions.
HP's vision to empower data scientists and fuel the imagination of AI practitioners comes to life with the launch of an AI workstation platform, powered by Z by HP AI Studio.
HP introduces the world's most innovative all-in-one design, the HP Envy Move All-in-One PCi and the Envy Spectre Fold, from an obsession to create PCs truly designed for hybrid lifestyles.
HP continues its introduction of services and solutions for the hybrid office, launching HP Managed Collaboration Services, Workforce Central and AI-enhanced Proactive Insights.
PALO ALTO, Calif., Oct. 05, 2023 (GLOBE NEWSWIRE) — Today HP Inc. (NYSE: HPQ) hosted its first-ever HP Imagine event, a celebration of the company's latest breakthrough innovations designed for the hybrid world. At HP Imagine 2023, the company unveiled more than 20 new devices and services designed to revolutionize how we live, work and dream.
"HP technology is playing an increasingly important role in the lives of our customers, and we continue to harness the power of our innovation to create amazing new experiences," said Enrique Lores, President and Chief Executive Officer, HP Inc. "The products and services we are launching today reflect new ways to reimagine the way work gets done while contributing to a more sustainable future."
For more information about news at HP Imagine 2023, please visit the HP Imagine 2023 Press Center.
Launched Today at HP Imagine
HP unveiled a broad range of products and solutions to power all aspects of hybrid work and life.
Alex Cho, President of Personal Systems and Solutions, said, "Today was a bold step in the acceleration of innovation across the Personal Systems portfolio. We announced game-changing consumer PCs like the HP Envy All-in-One Move, to curated meeting room solutions powered by HP and Poly technology, to centralized data science workstation and software solutions to enable the expedited development of AI breakthroughs. We are just getting started on what HP will build for the hybrid lifestyle."
| | | |
| --- | --- | --- |
| HP Spectre Foldable PC | HP Envy Move 23.8-inch All-in-One PC | HyperX Streaming Products |
Dave Shull, President of Workforce Solutions said, "The AI-enabled services we are unveiling at HP Imagine allow people to better collaborate, manage and protect their devices. Our vision is to build the world's most comprehensive collection of employee productivity solutions to create lifelong relationships with our customers, and as we approach the first-year mark, we are well on our way."
| | | |
| --- | --- | --- |
| HP Managed Collaboration Services | HP Workforce Central | HP OfficeJet Pro Portfolio |
Tuan Tran, President of Imaging and Printing Solutions said, "HP Imagine marks the culmination of an incredible year for innovation in our printing business – from our new consumer line up of Smart Tank printers and modern inkjet printers, to Instant Ink for SMBs, and a new office portfolio powered by our sustainable ink and toner technology. In graphics and commercial 3D printing, we are disrupting industries and taking design to a whole new level."
| | | |
| --- | --- | --- |
| Exhilarate-BlueLine Running Shoe | HP SitePrint | HP DesignJet Portfolio |
About HP
HP Inc. (NYSE: HPQ) is a global technology leader and creator of solutions that enable people to bring their ideas to life and connect to the things that matter most. Operating in more than 170 countries, HP delivers a wide range of innovative and sustainable devices, services and subscriptions for personal computing, printing, 3D printing, hybrid work, gaming, and more. For more information, please visit: http://www.hp.com.
---
i HP internal analysis based on all All-in-One PC's currently in the market as of Sept 2023. Movable is a built-in battery that makes the PC wireless and portable to any desired location.
ii HP internal analysis based on all 17-inch foldable PCs in the market as of Sept 2023. Smallest x and y dimensions when unfolded. Thinnest z-height when unfolded.
iii HP internal analysis based on all All-in-One PC's currently in the market as of Sept 2023. Movable is a built-in battery that makes the PC wireless and portable to any desired location.
iv HP Managed Collaboration Services includes hardware, repair services, and analytics components and may include financing. HP Managed Collaboration Services requirements may vary by region. Please contact your local HP Representative for specific details in your location. HP services are governed by the applicable HP terms and conditions of service provided or indicated to Customer at the time of purchase. Customer may have additional statutory rights according to applicable local laws, and such rights are not in any way affected by the HP terms and conditions of service, or the HP Limited Warranty provided with your HP Product.
v HP Workforce Central is for commercial customers, includes Essential Insights and requires registration and commercial hardware capable of supporting HP TechPulse. Some features and capabilities may require additional purchase of HP Services. To register for access, visit https://admin.hp.com. Select HP services are accessible through HP Workforce Central at launch. Activation and restrictions may apply.
vi Select HP Workforce Solutions include HP TechPulse, a telemetry and analytics platform that provides critical data around devices and applications and is not sold as a standalone service. HP TechPulse follows stringent GDPR privacy regulations and is ISO27001, ISO27701, ISO27017 and SOC2 Type2 certified for Information Security. Internet access with connection to HP Workforce Central is required. For full system requirements, please visit www.hpdaas.com/requirements.
vii HP Protect & Trace with Wolf Connect is available on select HP commercial G10 laptops and mobile workstation devices. Devices with Cat-M module do not support Internet access. Internet service for devices with 4G LTE and 5G modules is not included and must be purchased separately. Wolf Connect Service not available in all countries. Other restrictions limitations apply, please see data sheet for complete details.
viii HP commissioned an online survey managed by Edelman Data & Intelligence (DxI) that fielded between June 9 – July 10, 2023, in 12 countries: the U.S., France, India, U.K., Germany, Spain, Australia, Japan, Mexico, Brazil, Canada, and Indonesia. HP surveyed 15,624 respondents in total – 12,012 knowledge workers (~1,000 in each country); 2,408 IT decision makers (~200 in each country); and 1,204 business leaders (~100 in each country).
ix For OfficeJet and OfficeJet Pro compatible printers when compared to standard Original HP Ink Cartridges for the same printer. See hp.com/EvoMoreLCA.
x Instant Ink is the world's first smart ink delivery service based on the number of people who have signed up for the service as of June 2023 and the date Instant Ink service was first launched compared to the launch date of top-selling competitors' comparable ink delivery services.
xi HP Deskjet 2800, 4200 and 4900 printer series availability per region: APJ – September, 2023; EMEA – November, 2023; Latin America – December 2023; Rest of the world- April, 2024.
xii Up to ten times the productivity claim based on data from pilot case studies where HP SitePrint was used comparing the HP SitePrint performance either to the manual layout that was done before HP SitePrint was used on the same job or to the customer estimation on the time/resources needed based on experience with similar projects. Exact improvement factors will vary from project to project and can be influenced by multiple factors, such as the line density or the dimensions of the site.
xiii Easiest/best white ink experience due to transparent ink maintenance with Automatic Ink Recirculation System between the HP Latex 832 Ink Mix and HP 832 White Latex Ink Cartridge. This ensures white ink is constantly circulating and doesn't settle. It's easy to remove the white printhead from the carriage and store it in an offline rotation chamber when not printing with white ink. This avoids unnecessary white ink waste and prevents the white printhead from getting clogged because of its dense white ink chemistry. All white print modes are available at different white ink densities to get different levels of opacity (spot, underflood, overflood, and 3-layer—up to 260% white ink density).
Photos accompanying this announcement are available at: 
https://www.globenewswire.com/NewsRoom/AttachmentNg/496bf03e-abe8-420f-9a9f-900d4387fa06
https://www.globenewswire.com/NewsRoom/AttachmentNg/aa9c3aa4-9c24-4fee-9ada-735cc4a82727
https://www.globenewswire.com/NewsRoom/AttachmentNg/c1e64fc9-7717-40e5-aa03-e5a936dff794
https://www.globenewswire.com/NewsRoom/AttachmentNg/c6a5a18b-6786-4dfb-b315-20572118dc14
https://www.globenewswire.com/NewsRoom/AttachmentNg/38972757-071a-4842-882b-f7e7aeb73aff
https://www.globenewswire.com/NewsRoom/AttachmentNg/e944a961-3940-4689-9a3c-1d4e5a330924
https://www.globenewswire.com/NewsRoom/AttachmentNg/66d6ff69-57cf-4872-b10e-1a93252d6f1d
https://www.globenewswire.com/NewsRoom/AttachmentNg/8d0c9520-83e4-43e2-8775-067bbfd6278a
https://www.globenewswire.com/NewsRoom/AttachmentNg/82cb152d-58f7-4e10-aeff-1aab948df1fe
CONTACT: Media Contact [email protected]

Disclaimer: The above press release comes to you under an arrangement with GlobeNewswire. AfternoonHeadlines.com takes no editorial responsibility for the same.