How the Brain's Dopamine Circuitry Helps Regulate Cognitive Flexibility and Reward-Seeking
A Free Webinar from the Brain & Behavior Research Foundation
Webinar Presenter
Webinar Host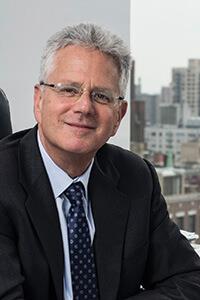 New York, May 02, 2023 (GLOBE NEWSWIRE) — The Brain & Behavior Research Foundation (BBRF) is hosting a free webinar, "How the Brain's Dopamine Circuitry Helps Regulate Cognitive Flexibility and Reward-Seeking" on Tuesday, May 9, 2023, at 2:00 pm EST. The presenter will be Nikhil Urs, Ph.D., Assistant Professor of Pharmacology and Therapeutics at the University of Florida and a recipient of a 2018 BBRF Young Investigator Grant. The webinar will be hosted by Jeffrey Borenstein, M.D., President & CEO of the Brain & Behavior Research Foundation, and host of the public television series Healthy Minds.
Register today at BBRFoundation.org
Dopamine is a neurotransmitter that regulates many critical processes such as movement, cognition, motivation, reward/pleasure, and hormone secretion. Dysfunction of the dopamine system has been implicated in many brain disorders, including schizophrenia, OCD, ADHD, and Parkinson's disease. Dr. Urs will discuss his efforts to understand the organization and function of cortical dopamine circuitry and how it helps to regulate cognitive flexibility and reinforcement learning (the latter involves how we learn to optimize our behavior to obtain greatest rewards). Dr. Urs will also discuss his efforts to discover new ways of treating multiple psychiatric and neurodegenerative disorders.
About Brain & Behavior Research Foundation
The Brain & Behavior Research Foundation awards research grants to develop improved treatments, cures, and methods of prevention for mental illness. These illnesses include addiction, ADHD, anxiety, autism, bipolar disorder, borderline personality disorder, depression, eating disorders, OCD, PTSD, and schizophrenia, as well as research on suicide prevention. Since 1987, the Foundation has awarded more than $440 million to fund more than 5,300 leading scientists around the world. 100% of every dollar donated for research is invested in research. BBRF operating expenses are covered by separate foundation grants. BBRF is the producer of the Emmy® nominated public television series Healthy Minds with Dr. Jeffrey Borenstein, which aims to remove the stigma of mental illness and demonstrate that with help, there is hope.
Attachments
CONTACT: Myrna Manners Brain & Behavior Research Foundation (718) 986-7255 [email protected] 

Disclaimer: The above press release comes to you under an arrangement with GlobeNewswire. AfternoonHeadlines.com takes no editorial responsibility for the same.