HoJin Kim Joins WatchGuard as New SVP and Chief Revenue Officer
Industry veteran and former The Channel Company CRO to lead WatchGuard's global sales organization.
HoJin Kim, new SVP and chief revenue officer at WatchGuard Technologies.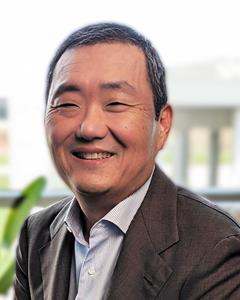 SEATTLE, April 05, 2023 (GLOBE NEWSWIRE) — WatchGuard® Technologies, a global leader in unified cybersecurity, today announced it has hired HoJin Kim as the company's new senior vice president and chief revenue officer. In this role, HoJin will lead WatchGuard's worldwide sales organization and be responsible for driving revenue growth, scaling and expanding the global sales organization, and driving the adoption of WatchGuard's Unified Security Platform® framework within the MSP community.
With over 25 years of experience leading and growing IT channel organizations, HoJin has led global and regional partner teams in developing and implementing channel strategies that build sustained competitive advantage for those companies.
"HoJin's depth of experience in all facets of the channel industry, combined with his knowledge of the security market, makes him a perfect fit for WatchGuard as we embark on our next phase of growth, focused on expanding our MSP ecosystem and driving adoption of our Unified Security Platform framework," said Prakash Panjwani, CEO of WatchGuard Technologies. "HoJin is the ideal addition to our leadership team, and I look forward to seeing his contributions towards accelerating our stated company vision – to be the security platform provider for the MSP community."
Prior to joining WatchGuard, HoJin was the chief revenue officer for The Channel Company where he was responsible for driving revenue growth and delivering on the company's quarterly goals and long-term strategy. Previously, he's served as vice president of worldwide channels for companies such as SonicWall, Samsung, and Hewlett Packard Enterprise. Prior to that, he held regional roles managing partner programs and relationships at Juniper Networks and IBM.
"I'm thrilled to join WatchGuard. I've spent my career working throughout all aspects of the channel, and WatchGuard's singular focus on enabling the MSP with its Unified Security Platform approach is just what the industry needs to succeed in this cybersecurity landscape," said HoJin Kim, new SVP and chief revenue officer at WatchGuard Technologies. "During the company's more than 25 years in operation, WatchGuard has built an enviable partner community that has achieved success through trust, listening, and innovation. I'm honored to have the opportunity to work with this community to extend that success for many years to come."
"I want to thank Sean Price for his seven years of excellent service at WatchGuard. It's been a journey of unparalleled growth for WatchGuard and strong relationship building with our MSP community, and we've had a great time in the process," said Prakash Panjwani. "We've worked closely together on this transition, and I wish Sean nothing but the best as he pursues what's next personally and professionally."
About WatchGuard Technologies, Inc.
WatchGuard® Technologies, Inc. is a global leader in unified cybersecurity. Our Unified Security Platform® approach is uniquely designed for managed service providers to deliver world-class security that increases their business scale and velocity while also improving operational efficiency. Trusted by more than 17,000 security resellers and service providers to protect more than 250,000 customers, the company's award-winning products and services span network security and intelligence, advanced endpoint protection, multi-factor authentication, and secure Wi-Fi. Together, they offer five critical elements of a security platform: comprehensive security, shared knowledge, clarity & control, operational alignment, and automation. The company is headquartered in Seattle, Washington, with offices throughout North America, Europe, Asia Pacific, and Latin America. To learn more, visit WatchGuard.com.
For additional information, promotions and updates, follow WatchGuard on Twitter (@WatchGuard), on Facebook, or on the LinkedIn Company page. Also, visit our InfoSec blog, Secplicity, for real-time information about the latest threats and how to cope with them at www.secplicity.org. Subscribe to The 443 – Security Simplified podcast at Secplicity.org, or wherever you find your favorite podcasts.
WatchGuard is a registered trademark of WatchGuard Technologies, Inc. All other marks are property of their respective owners.
Attachment
HoJin Kim, new SVP and chief revenue officer at WatchGuard Technologies.
CONTACT: Chris Warfield WatchGuard Technologies, Inc +1.206.876.8380 chris.warf[email protected] Robyn Posey Voxus PR [email protected] 

Disclaimer: The above press release comes to you under an arrangement with GlobeNewswire. AfternoonHeadlines.com takes no editorial responsibility for the same.