Golden Grail Beverages (OTC: GOGY) Partners with Buc-ee's for Spider Energy Drink Distribution
Spider Energy Drink Coming to Buc-ee's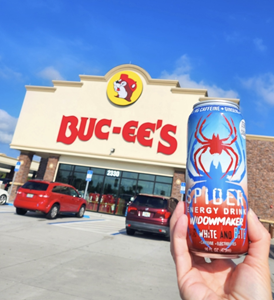 FORT LAUDERDALE, Fla., Sept. 25, 2023 (GLOBE NEWSWIRE) — Golden Grail Beverages (OTC: GOGY), the proud maker of Spider Energy Drink, is excited to announce its strategic partnership with the iconic American chain, Buc-ee's. Buc-ee's is unlike any other gas station in the US; it holds the world record for the largest convenience store, spanning an impressive 74,707 square feet.
Starting in early November, this partnership will introduce Spider Energy Drink to Buc-ee's vast consumer base across the southeastern regions, including states like Texas, Georgia, Florida, Kentucky, Alabama, South Carolina, and Tennessee.
Buc-ee's, established in 1982, has transformed gas stations into must-visit destinations with its wide variety of products ranging from fuel to energy drinks. Buc-ee's reputation for quality and customer loyalty presents an ideal platform for Spider Energy Drink's expanding distribution.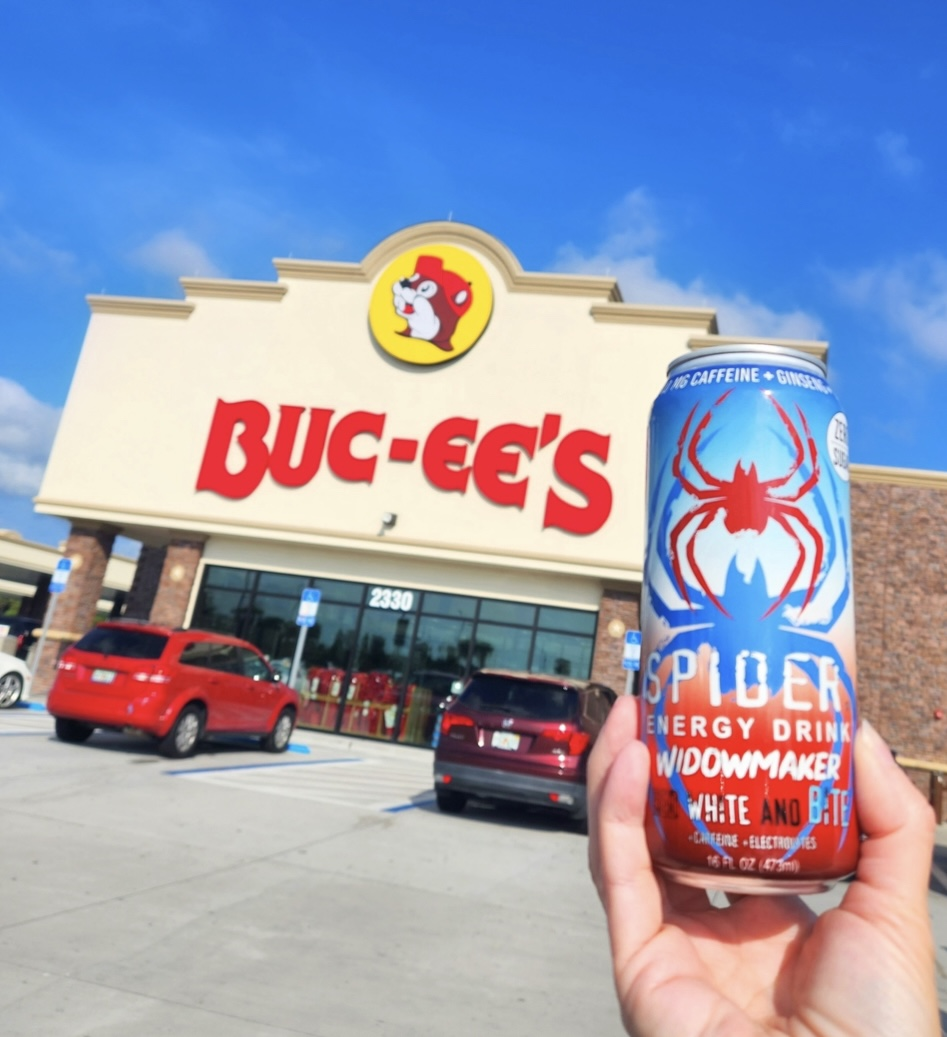 Russell Kaffenberger, Chief Revenue Officer of Golden Grail Beverages, stated, "Golden Grail Beverages and Buc-ee's have joined forces in a strategic partnership that unites two iconic brands with a shared commitment to quality, value, and excellence. This alliance will allow Golden Grail Beverages to expand its distribution footprint and reach new consumers. At the same time, Buc-ee's will be able to offer its customers a wider variety of premium beverages. The partnership is more than just a product placement agreement. It is a genuine collaboration between two companies that share the same values and goals. Golden Grail Beverages and Buc-ee's are committed to providing their customers with the best possible products and services, and this partnership will allow them to do so even more effectively."
Spider Energy Drink, known for its unique flavors such as Strawberry Lemonade, Citrus Bite and Zero Citrus Bite, and WidowMaker, and its potent blend of 300 milligrams of caffeine, taurine, ginseng, and guarana, gives Buc-ee's consumers more variety compared to traditional energy drinks.
We invite all energy drink enthusiasts to visit their nearest Buc-ee's in early November to experience the invigorating boost of Spider Energy Drink. Don't miss this exciting opportunity to fuel your day with the best!
Golden Grail Beverages (OTC: GOGY), www.GoldenGrailBeverages.com, is a fast-growing company focused on driving innovation, promoting growth, and managing a diverse beverage portfolio with responsible investment. We target brands with a proven sales history, robust retail presence, loyal consumer base, and strong value propositions. Our growing portfolio includes brands within emerging and expanding beverage categories, such as Spider Energy Drink, Sway Energy Drink, Trevi Fruit Essence Water, Tickle Water, Sketch Can for Tweens, Cause Water, KOZ Water, and Scorpion Energy Hemp/CBD. We are dedicated to eco-friendly practices and replacing plastic with more sustainable alternatives to reduce plastic pollution. Golden Grail pledges to do our part to create a sustainable future while maintaining an unwavering commitment to customer satisfaction.
Contact info:
+1 561-800-3891
Email: [email protected]
Website: https://goldengrailbeverages.com/
Social: https://www.facebook.com/GoldenGrailBeverages
https://www.instagram.com/goldengrailbeverages/
https://twitter.com/goldengrailbev
Forward-Looking Statements:
This press release includes forward-looking statements concerning the future performance of our business, its operations, and its financial performance and condition. Also, it has selected operating results presented without the context of accompanying financial results. These forward-looking statements include, among others, statements with respect to our objectives and strategies to achieve those objectives, as well as statements with respect to our beliefs, plans, expectations, anticipations, estimates or intentions. These forward-looking statements are based on our current expectations. We caution that all forward-looking information is inherently uncertain and actual results may differ materially from the assumptions, estimates or expectations reflected or contained in the forward-looking information, and that actual future performance will be affected by a number of factors, including economic conditions, technological change, regulatory change and competitive factors, many of which are beyond our control. Therefore, future events and results may vary significantly from what we currently foresee. We are under no obligation (and we expressly disclaim any such obligation) to update or alter the forward-looking statements, whether as a result of new information, future events or otherwise.
A photo accompanying this announcement is available at https://www.globenewswire.com/NewsRoom/AttachmentNg/2a4a656a-8c4e-4771-bf12-2d6c3144e519

Disclaimer: The above press release comes to you under an arrangement with GlobeNewswire. AfternoonHeadlines.com takes no editorial responsibility for the same.